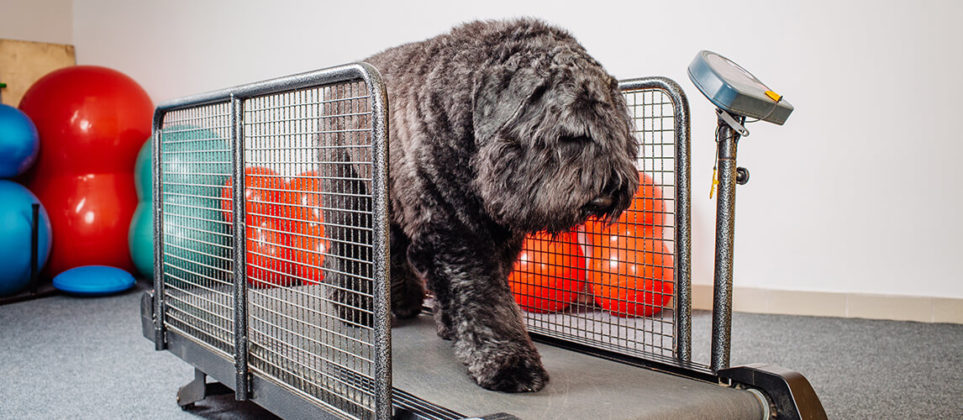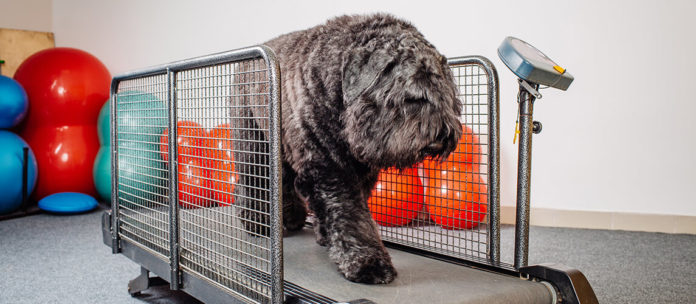 Do you know your dog needs to exercise the same way you do every morning to enjoy a fit and healthy life? Well, it does, but today's busy life keeps most pet parents from taking their pup for long walks, but dont worry, Dog Treadmill is here to save you.
Very similar to its human version, a dog treadmill is an ideal choice for you if you stay short on time or live in a climate zone where long walks aren't usually possible.
A dog treadmill will help wear your dog out regularly, irrespective of the climate outside. It is also a great way to help an obese dog lose those extra pounds. But choosing the right treadmill for your pup can be a challenging task.
Not to worry! We've done the hard work for you by creating a list of exactly what you need to know before buying a dog treadmill.
We've also created a list of the best treadmill for dogs available in the market so that you can choose the perfect one for your baby!
Read More- Why You Need Dog Diapers For Heat?
Why invest in a dog treadmill?
Being a dog parent comes with many responsibilities, and one of them is ensuring that your dog stays healthy, both physically and mentally. A regular walk is a key to providing your dog a healthy and sound life, but many dog owners face trouble keeping their dog on a regular walking schedule for several reasons.
No more worries, for the solution is at hand. Dog treadmill was invented to replace those crucial evening walks or walk dates so that parents who cannot maintain a regular walk schedule for their pup dont have to worry about their dog's health.
According to various vets and first-hand witnesses, a treadmill for dogs is one of the most effective machines invented to date. They allow owners to keep their dogs active despite many limitations.
A dog treadmill is an ideal pick for you if…
You have a recovering dog that may have recently gone under an operation, and you dont want to make him run in the field so early. A treadmill for dogs is the perfect equipment to reintroduce your ailing dog to physical activity.
Your work involves being away from home for long periods, and you can't afford to take your pup for regular long walks; a treadmill for dogs is perfect for you.
If you live in an area where harsh weather and rains are pretty common, you can use a dog treadmill to exercise your dog indoors.
If you have an obese dog that requires an extra push. The only way to help these dogs is to introduce them to physical activity with the help of a dog treadmill. The treadmill will help such dogs lose those extra pounds at the ease of their house.
Read More- Best Dog Water Fountain Brands In The Market
Factors to keep in mind while buying Treadmill for Dogs
Speed
Speed is the first thing you need to consider while buying a dog treadmill. For instance, purchasing a low-speed treadmill for dogs would be ideal if you have an older/sick dog or a large one.
On the other hand, if you are a parent to a smaller dog or a pup that loves to jump around and is always full of energy, you may consider shopping for a powerful treadmill with multiple high-speed options. It would surely be the right machine to work out your canine
Size and weight of your dog
Treadmill for dogs comes in many variations depending upon the size and weight of different pups. 
Using a large treadmill for a dog smaller in size can put your dog's life in danger as it may fall off, and the protective side, walls designed for a large dog, may not be able to protect your dog.
The same thing goes for large dogs; if you use a small treadmill for a large dog, you'll just end up destroying it.
Take your time to measure your dog properly, and choose the right treadmill for your dog.
Protective sidewalls
Ensure the treadmill you chose for your dog has protective sidewalls to prevent your dog from getting injured if he accidentally falls off the treadmill.
Sound
If your dog hates loud noises like mine, then you'll have to look for a dog treadmill that has a relatively low sound than the others. No treadmill for dogs comes with zero sound mechanism, but many of them tend to work on a softer sound.
Cost
Since dog treadmills are a one-time investment, purchasing one of those low-quality treadmills for dogs would be senseless as it won't last long.
Consider buying a dog treadmill that matches your needs perfectly and has excellent durability.
Avoid buying a low-quality dog treadmill just because it is cheap.
How to train your dog to use a Treadmill
Teaching your dog how to use a treadmill is all fun and games; you just need to make sure you dont them or yourself. Just be patient and calm.
Training strategies like affection and treats are perfect for giving everything a good start. You can start by offering your dog treats or complete meals on the treadmill to ensure that he gets used to the machine.
Dont start with high speeds initially; give your pup time to get comfortable with the dog treadmill and gradually increase the speed when you see him getting used to it.
Your dog doesnt need the same amount of workout you need; an hour on the treadmill per day is enough for your dog. Just split it into different sessions to get the best results.
Make sure you stay around your dog in the initial stage to give a sense of security to them.
5 Best Dog Treadmills: 2022
Here are our top picks for the Best Dog Treadmills.
dogPacer Dog Pacer Treadmill
The dogpacer Dog Pacer Treadmill has topped our list because of its compact foldable, and lightweight design. This makes it easy to store and even travel-friendly.
It comes with an onboard computer with preset exercise programs to give your pup varied exercise routines.
The motor works on a quiet sound, so you dont have to worry about your dog getting scared to hop on the treadmill.
The treadmill has protective sidewalls on either side so that your dog's safety is maintained.
This treadmill for dogs can be used for pups weighing upto 180lbs, ideal for large dog breeds.
Read More- Best Dog Proof Litter Box To Keep In Home
GoPet Dog Treadmill
The GoPet Dog Treadmill is one of the best options, which comes with a heavy body and excellent durability.
The makers of this treadmill have designed it for dogs overweight to 175 lbs.
It comes with many speed options that easily go from walking to sprint speed.
It has a low treadmill platform that is great for older/heavier dogs and allows them to get on and off the treadmill easily.
Try this incredible treadmill for dogs, and let us know how it turned out for your pup and you.
DogTread Dog Treadmill
This treadmill for dogs comes with a sturdy and attractive design that is dog friendly. It has guards on both sides to prevent your dog from falling and keep him focused. It is free of holes, meshes, or seams in which a small dog may get its paws caught.
Its LCD console lets you tailor different exercise programs for your pup. To add to the qualities of this treadmill for dogs, it has a remote control that provides additional versatility to it.
All these qualities make it a perfect treadmill for small dogs.
PetZen Dog Treadmill
The Petzen Treadmill for dogs will provide your dog with a comfortable exercising experience with its quiet motor designed especially for small breeds of dogs.
It has a low-running platform with little vibrations to provide a comfortable running experience.
This treadmill for dogs comes with a convenient area to put treats in front of your dog to introduce it to physical activity.
Give this one a try to begin the workout journey of your small pup.
Phoenix Dog Treadmill
If you own an adventurous dog that loves to jump and is always full of energy, then this one can be the ideal pick for you. The Phoenix Dog Treadmill comes with a sturdy and beautiful frame that will let you control your naughty pup and engage him in an effective workout.
Its special design will let your doggo run as fast as it wants to, and the best part is you dont have to worry about their safety as this dog treadmill is manual, and it would stop running as soon as your pup stops.
Read More- Best Dog Proof Litter Box To Keep In Home
Final Words:
Dog treadmills are becoming more popular day by day as the parents have started recognizing how important it is for their dog to have a regular walk schedule.
We hope you enjoyed reading our guide to buying a Dog Treadmill. Give this guide a read, and we are sure it will help you out with any doubts you may have about treadmills for dogs.
If you have any other doubts, do let us know in the comments below.
Until then, happy shopping.