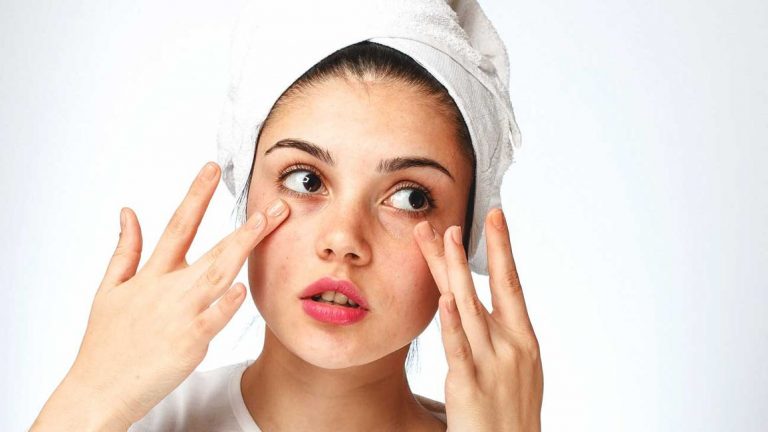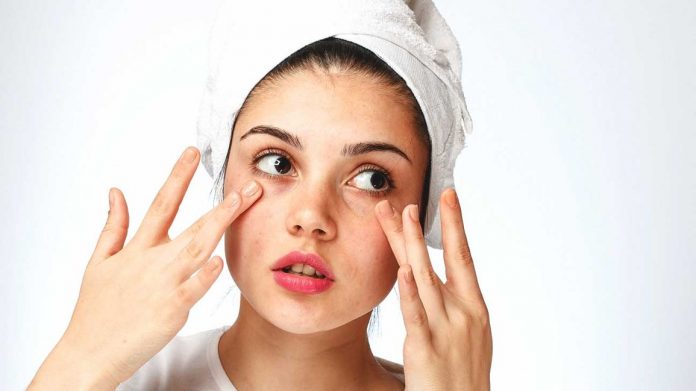 The effect of any product or material which you are using on your skin depends upon the type of your skin. If you have oily skin and you are applying oil-based products, then it will only harsh your skin and make your skin looks more oily. So, before spending on any product for your skin, make sure of knowing your skin type. When we talk about makeup; if you are using makeup without knowing your skin type, it will worsen your look. So at first, confirm your skin type and use products based on that type of skin. There are dissimilar types of skin, and every skin has variant characteristics. So concentrate on the characteristics and know your actual skin type.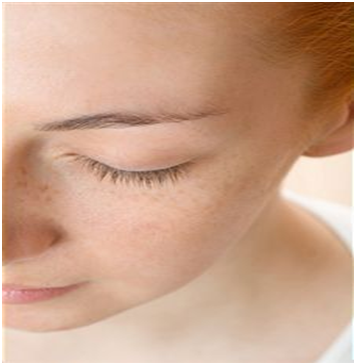 Source: http://bit.ly/1NZ5Lda
There are different skin types like:
Oily skin
Dry skin
Sensitive skin
Normal skin
Some people also have combinations of skin type invariant areas of their skin. If your skin type varies, then it may depend upon these factors:
Water content, which affects your skin's console and elasticity.
Oil content which affects your skin softness.
Sensitivity level.
Let's know the characteristics of dry skin type and discuss which type of makeup a girl should use for dry skin:
DRY SKIN: Dry skin produces
Almost invisible pores.
Dull, rough complexion.
Red patches.
Less elasticity.
More visible lines.
Makeup will surely help you hide the dryness of your skin, but there are some of the tips and home remedies too for taking better care of dry skin:
Take shorter showers or baths, not more than once daily.
Try to avoid deodorant soaps. Use mild, gentle soaps or cleansers.
Don't scrub while bathing or drying.
After bathing or drying, apply rich moisturizers. Reapply your moisturizer or creams if it needed.
Wear gloves while using detergents, cleaning agents or solvents.
Now let's move on to the makeup part for your dry skin. If you have dry skin, then you must choose your makeup which hydrates your skin. Without a right makeup technique, dry skin can look dull and uneven. So here are the dos and don'ts for dry skin which leads to the best makeup for dry skin.
PRE-MAKEUP PREPARATION:
 START WITH CLEAN OR HYDRATED FACE: If you have dry skin, moisturizing should be the first step in your makeup routine. Makeup primer is the best option there to do so. Makeup primer will moisturize your skin, helps in healing dry skin and let your makeup last long. As you know, you have dry skin so go for creamy primer. This type of primer usually comes with fine micro shimmer particles, which will endow the skin an instant glow which lacks in dry skin. Below are some primers and tips to get relieve from dry skin which are best for dry skin: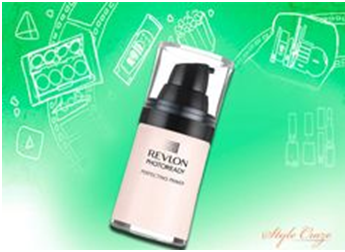 Source: http://bit.ly/1Y7agBH
See more: Guide to glowing skin: Cleanse Tone Moisturise.
o LOREAL PROFESSIONAL FACE PRIMER.
o CLINIQUE SUPERPRIMER FACE PRIMER.
o REVLON PHOTOREADY PRIMER.
o KRYOLAN PERFECT MATT PRIMER.
o ORIFLAME PERFECTING FACE PRIMER.
DON'T USE BODY LOTION ON YOUR FACE: When it comes to moisturizers, make sure you choose best moisturizer for dry skin that's specially formulated for the face. Body lotions may have specific ingredients which are healthy for the body but can dry out or irritate your face skin.
CONCEALER:
 USE A MOISTURIZING CONCEALER: Concealer is essential for covering the symptoms of dry skin, even redness or uneven pigmentation. When choosing your concealer, look for a moisturizing formula, and some of the best concealers for dry skin are: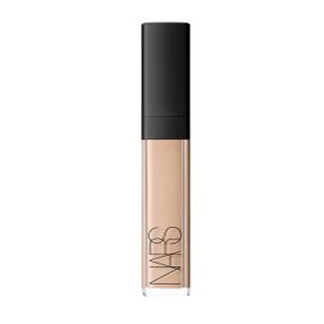 Source: http://bit.ly/1Ub0MoL
o NYX CONCEALER IN A JAR.
o COLORBAR FULL COVERAGE CONCEALER.
o MAC STUDIO FINISH CONCEALER.
o DEBORAH 24 ORE PERFECT CONCEALER.
DON'T APPLY CONCEALER IN THE END: Always apply concealer before foundation. Concealer, at first, will reduce the amount of foundation you need to apply.
FOUNDATION:
SKIP POWDER FOUNDATION: If your skin is dry or flaking, skip the powder foundation. Powder foundation will not only dry your skin, but it lets your skin look dull or tired. Powder settles into lines or wrinkles.
DRUGSTORE FOUNDATION: While everyone like smooth and flawless skin, not everyone is blessed with that. So, if your goal is to achieve that look, then you can go for the drugstore foundation. The key to finding the best liquid foundation is by matching the product to your face. Always take a test drive of your foundation in natural lighting. Some of the awesome drugstore foundations are: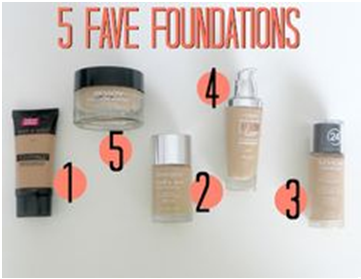 Source: http://bit.ly/1NRgGiP
o REVLON COLORSTAY FOUNDATION.
o L'OREAL TRUE MATCH FOUNDATION.
o MAYBELLINE FIT ME FOUNDATION.
o MAYBELLINE DREAM LIQUID MOUSSE FOUNDATION.
o COVERGIRL OUTLAST STAY FABULOUS 3-IN-1 FOUNDATION.
LIPS:
USE A MOISTURIZING LIP BALM: Lip balm is the best way to protect your lips from being chapped and dry. Try to use a lip balm which contains high moisturizing agents. This will moisturize your lips and make it worth looking.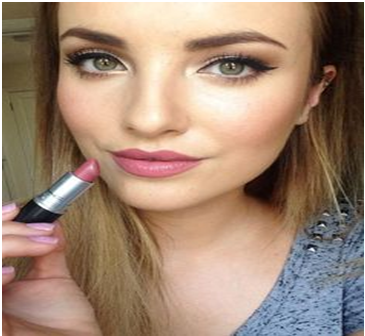 Source:http://bit.ly/1NJWMKM
DON'T OVERDO MATTE LIPSTICK: While matte lipsticks are best for long-lasting colour, but matte lipstick contains the agents which tend to dry your lips. If you are fond of matte lipstick then to make your lips hydrated always coat your lips with gloss or lip balm. It will enhance your look.
EYES:
Source: http://bit.ly/1NZ6NFY
See m0re: 11 ways to remove pimples in two days.
CONSIDER CREAM SHADOW: Dry eyes and fine lines often go together especially around the eyes. Powder eyeshadow settles into the lines and worsens your look. If you have dry skin, go for cream eyeshadows; it will make your eyes look beautiful, bright and smooth.
MAKEUP REMOVER FOR SENSITIVE AND ACNE PRONE SKIN:
 Acne prone skin needs extra care so always take care your skin if you have high pigmentation. Makeup removers are the products designed to break up and remove the pigments of your makeup. Always go for oil-free makeup remover if you have acne prone skin. And some of the products which are best for sensitive and acne prone skin are:
o SEPHORA EYE MAKEUP REMOVER.
o NEUTROGENA OIL FREE MAKEUP REMOVER.
o MAYBELLINE OIL FREE MAKEUP REMOVER.
So, above is everything you may wish to know about your dry skin. Never sleep with makeup on no matter what your skin type is or how tired you are at the end of the night. Always use the quality products for your skin and take care of yourself. Stay safe and hydrated.
Feel free to write us in the comments section below!