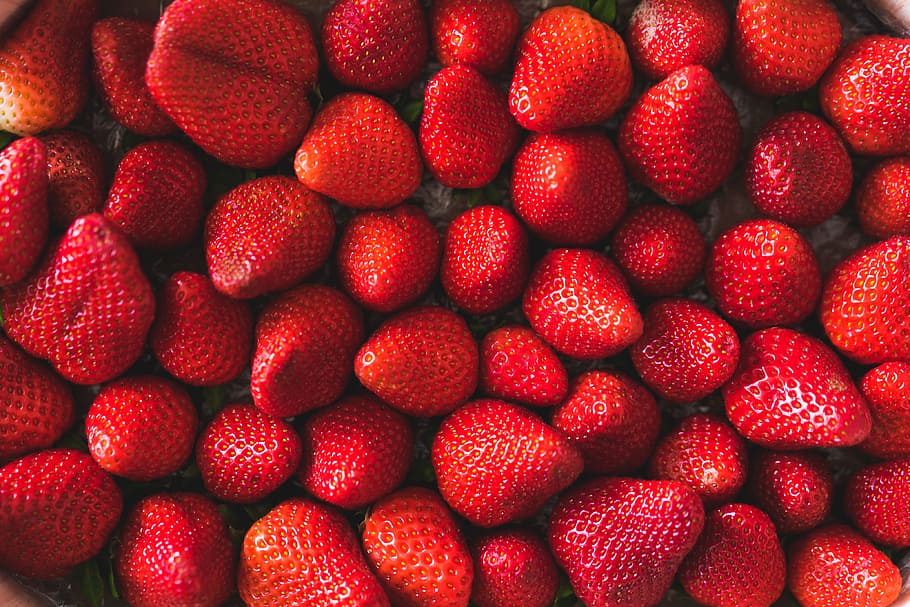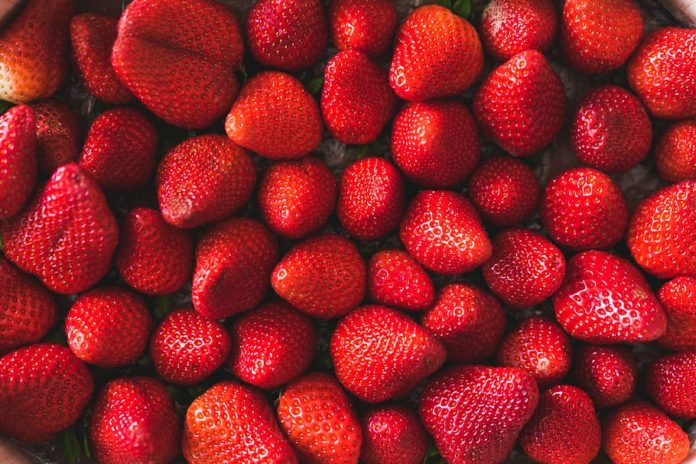 Cherish your inner kid and dive into the fruity world of strawberry desserts. Folded into chocolate, graham cracker sprinkled cupcakes, summery cheesecake; I have got plenty of dessert recipes made using strawberries. Dip them in chocolate or stuff them with cheesecake, try everything that you like with these summery strawberry dessert recipes.
Strawberry shortcake cheesecake
Give the classic cheesecake an upgrade this summer. This strawberry shortcake cheesecake will become your favorite dessert.
Ingredients:-
       

Vanilla cake mix(along with ingredients mentioned on the box)

       

Cream cheese (2 blocks-8 oz.)soften to room temperature

       

Powdered sugar (3/4 cups)

       

Cold heavy cream (2 cups)

       

Strawberries(3 cups )- 2 cups sliced, 1 cup whole
How to Make:-
Take an 8" springform pan and grease with cooking spray.

Take a large bowl and mix all the ingredients for vanilla cake.

Pour ½ cup batter in the pan to coat the bottom of the pan and save the remaining batter for separate cakes. Bake the cake until golden and take a toothpick test.

Beat cream cheese in a large bowl using an electric mixer until it turns fluffy and light. Add sugar and then slowly add cream, and beat the mixture on high speed to form stiff peaks.

Press strawberry slices along the springform pan edge, so that strawberries touch the bottom of the cake.

Place the unsliced whole strawberries on the cake surface leaving ½" space between each.

Cover the cheesecake mixture and keep in the refrigerator for 6 hours to cool it completely.

Garnish with chopped strawberries. And it is ready to serve.
Chocolate Covered Strawberry Brownies
These strawberry brownies are love at first bite.
Ingredients:-
       

Brownies mix (1 box) plus ingredients mentioned on the box

       

Halved strawberries (1 ½ cups)

       

Semisweet chocolate chips (2 1/3 cups)

       

Heavy cream (1 cup)
How to Make:-
Take an 8"-x-8" pan and line with parchment paper. Preheat oven at 350 degrees.

In a large bowl prepare brownie batter as instructed on the package.

Pour the batter into the lined pan and bake until fully done for about 25-30 minutes. Let it cool and top it with halved strawberries.

Make a chocolate Ganache. Place chocolate chips in a heatproof medium-sized bowl and keep it aside. Heat the heavy cream in a small pan over medium heat. When you see the bubbles around the edge of the pan, turn the heat off.

Pour the hot cream over chocolate chips and let it sit for 4-5 minutes. Start whisking in constant motion until the mixture turns smooth.

Pour this mixture over strawberries place on the brownie.

Keep the brownies in the refrigerator for 15 minutes until Ganache sets.

Slice the brownies into squares and serve them cold.
Strawberry Cheesecake Stuffed Cupcakes
These strawberry cheesecake stuffed cupcakes are a must-try!
Ingredients:-
       

Vanilla cake mix(1 box) and ingredients mentioned on the box

       

Powdered sugar (1/2 cup)

       

Cream cheese (1 block), softened

       

Vanilla extract (1 tsp.)

       

Cool whip (3 cups) divided

       

Chopped strawberries (1 cup)

       

Crushed graham crackers (1/2 cup)

       

Strawberry slices (for garnishing)
How to Make:-
Preheat oven to 350 degrees. Take two muffin tins and line with cupcake liners.

Make the vanilla cake batter according to the instructions mentioned on the package. Divide the batter between muffin tins. Bake as per instructions and let it cool properly, once done.

For the filling- take a large bowl and beat the cream cheese, vanilla, and powdered sugar, using a hand mixer. Fold 1 cup strawberries and cool whip in the mixture.

Using a teaspoon scoop out the center of every cupcake and create a small well. Fill the well with cheesecake filling.

Use the remaining cool whip to garnish using a pipe. Place strawberries and graham crackers crumbs for garnishing over the cool whip.
Chocolate covered Strawberry
Indulge yourself in this classic and romantic chocolate-covered strawberry dessert.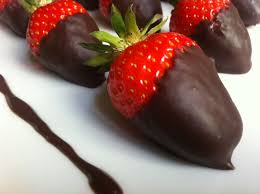 Ingredients:-
       

Strawberries (1 pt.)

        Semisweet chocolate chips (2 cups)

       

Coconut oil (2 tbsp.)
How to Make:-
Take a large baking sheet and line with parchment paper. Rinse strawberries properly and pat dry.

Combine chocolate chips and coconut oil in a microwave-safe bowl. Microwave in 30 seconds intervals, keep stirring in between until it melts completely.

Dip the strawberries in chocolate mixture and keep them on a lined baking sheet.

Keep them to set in the refrigerator for 30 minutes.
Cheesecake stuffed strawberries
Enjoy this no-bake treat, filled with fruity cheesy goodness.
Ingredients:-
       

Heavy cream (1/2 cup)

       

Softened cream cheese (1 cup)

       

Powdered sugar (1/4 cup)

       

Strawberries (1 pt.) sliced top and bottoms and hollowed out

       

Crushed graham crackers (for garnish)
How to Make:-
Beat the cream cheese in a stand mixer with a fitted paddle attachment for 2-3 minutes. Add powdered sugar and heavy cream, continue beating until fluffy.

Transfer the cream cheese mixture into a piping bag and fill the hollowed strawberries.

Garnish the top with graham crackers. Cheesecake stuffed strawberries are ready to be served!