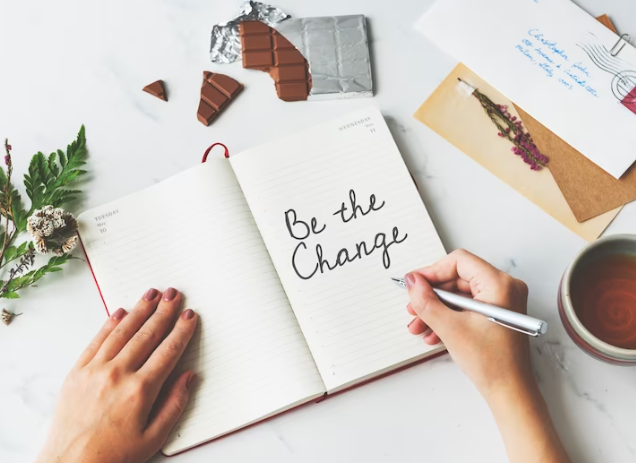 When you face a hiccup in life, you may feel alone dealing with that problem. However, that is not true. There are more people like you going through the same journey. And when you see this gap, it can feel great to be the one who comes up with a solution and shares the knowledge that could benefit everyone.
That is one of the reasons that the self-help genre of books is booming. The audience loves the authors to share their experiences and expertise to become a reader's ray of sunlight. Therefore, when you are passionate about helping others, it's time to write your self-help book.
Millions of readers worldwide seek inspiration, motivation, and guidance to get ahead of their problems. You can be the one to provide them with the solution and gain credibility in the field. It can be an exciting and lucrative opportunity to steal.
Even if you have never written a self-help book, here are a few essential tips to help you.
1. Refine Your Ideas
Whether you see someone struggling to maintain a healthy routine or lacking passion for their job, there is an opportunity to create a self-help book everywhere you go. It's up to the beholder to see the room for further development.
You can start by collecting all the experiences and facts about the subject of your self-help book and jot them down on a notepad. Then it's time to refine those ideas and see how your book is going to take its twists and turns.
Think about the problem that your self-help book will focus on. Note down myths and assumptions related to this issue. And, of course, do not forget to create notes on how you plan to lead your readers out of these problems.
Remember that the purpose of these notes is to make things clearer and easier for you. So even if you are making rough notes, to begin with, take some time and refine them. This way, you will get something productive out of your notes every time you revisit them.
2. Create a Storyline
Self-help books are filled with a mix of your creativity and expertise in the field. They cannot be completed by stating mere facts. Instead, they need to be interesting and engaging for the reader so that they are driven to take your book home with them.
When you share your story, it makes the reader understand that they are not alone. There are, in fact, other people out there coping with the same problems. It gives them hope that there is a solution to their troubles and dilemmas.
Sharing your personal experiences is one of the key factors in writing a brilliant self-help book. It makes the reader feel more relatable to your life and struggle. Hence, they are more invested in your preaching to help them find a solution.
3. Make the Cover Count
Your book cover is one of the first things a potential reader sees. It can be a contributing factor for a reader to your book in the cart. In many cases, it can make or break your deal. Therefore, it needs special attention, just as every other part of your work.
Keep the tone and core of your self-help book in your mind while crafting an eye-catching one. Think of it as a representation of what's inside. It is always a good idea to hire a professional self-help book cover designer to help you through the process.
These designers have years of experience to support their creativity. You can share a brief book cover design proposal with them and include all the necessary things you want your book cover to reflect. You can also arrange a meeting with your potential book cover designer to assess their skills.
Make sure that you read their reviews and testimonials before finalizing the deal. Suppose you see a lot of negative reviews or complaints about stretching deadlines and quality. Do not worry. Move to other aspirants for the job.
4. Be Creative with the Title
Your book title is the first word that a reader will read from your work. If they are not impressed by this part, they may put your book back on the shelf they picked it from. Therefore, it's better to have adequate options at hand.
Some writers wait till the end of their manuscript to create an impressive title. But it's smarter to start brainstorming the book title as soon as you write your first sentence. This way, you can have many options to choose from when it's time to finalize things.
Once you are done with your manuscript, choose the top 3-5 titles among the options that you like best. Make sure that all these options reflect the problem that your book promises to provide a solution to. You can further ask your friends and colleagues to help you develop a final topic.
5. Give Practical Solutions
Hope-filled worlds and empathy can only do so much. You cannot expect a message of hope to give your reader the solution to all their problems. They need practical solutions to the problem your book title promised to elaborate on further.
Giving your readers practical advice is best to cater to their problems. This way, you can encourage your readers to work for the change they want in their life instead of temporarily feeling hopeful and returning to the problems.
Yes, using real-life inspirational events and quotes is always good, but do not make these events superficial. Tell the reader how the recommended practices have helped you overcome the problem. This way, the reader will have a positive mindset while approaching the problem in your way.
Most successful writers in the genre also add exercises and practices at the end of every section. The reader does not want to be preached to and wants to feel relatable. These exercises can enhance the interactive part of your self-help book and allow you to connect with your readers.