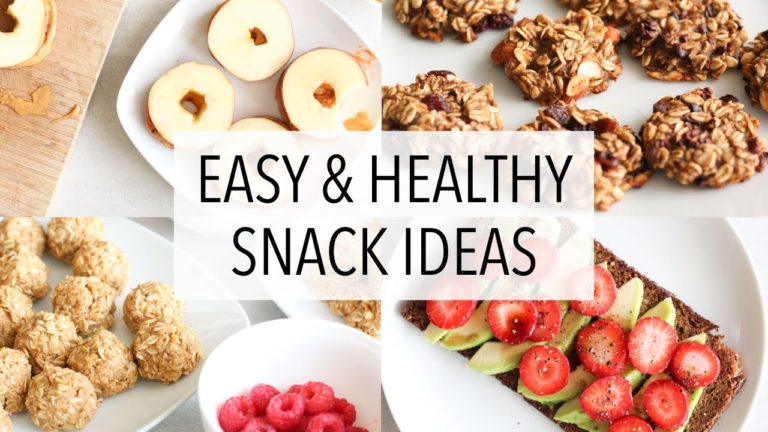 Almost everyone needs something to munch on between lunch to dinner time. But eating unhealthy and oily snacks is not good for your health. Not only will it make you put on weight, but it will also increase the cholesterol level in your body. It's important to include healthy snacks loaded with nutrients, minerals, and vitamins, to keep you energized throughout the day. It is great to keep snacking on something healthy in between the meals, and this helps to keep a check on your cravings and keep a check on sugar level in your body. We have a list of healthy snack recipes. These healthy snacks will satisfy your cravings of something salty, sweet, and crunchy. Whether you are looking for healthy snacks for weight loss or snacks to control your cravings, you will find them all.
Healthy Snack Recipes And List of healthy snacks
Ricotta Honey Toast- This ricotta toast with Honey and Berries is a perfect snack to kill your cravings of something sweet. Bumble bees make honey for us to enjoy, it's a beautiful thing

Ingredients
multigrain bread (2 slices)

Ricotta (1/3 cup)

Berries (1/4 cups)

Honey (1 tbsp)

Flaky sea salt
How To Make:
1. Keep the bread for toasting. Mix ricotta and (1/2 tsp) honey together in a small bowl. Spread ricotta evenly on bread and top the toast with berries.
2. Sprinkle some salt and Drizzle more honey.
  Greek Feta Dip- This Whipped Feta Dip is so much better than the store-bought Hummus. This dip is perfect to have with chips. This healthy snack recipe is perfect for filling your tummy until dinner. Let's dive into the recipe;
Ingredients
Feta (12 ounces)

Greek yogurt (1 cup)

lemon juice and Zest (1)

block cream cheese (1 oz. (8-oz.)

extra-virgin olive oil (1/4 cup) 

Kosher salt

chopped cucumber (1/2 cup)

cherry tomatoes (1/2 cup-halved)

crushed red pepper flakes (pinch)

freshly chopped dill, (3 tbsp)

Pita chips
How to Make:
Beat feta cheese, cream cheese, oil, Greek yogurt, and lemon zest and juice using a hand mixer until the mixture is fluffy and nicely combined. Season the mixture with red pepper flakes and salt and mix in dill.

Top the dip with tomatoes, cucumber, a drizzle of oil, and dill.

Serve it in a bowl along with pita chips.
Avocado Chips- These avocado chips are the perfect healthy snack to munch on to satisfy cravings and for weight loss.
Ingredients 
Ripe avocado (1 large)

freshly grated Parmesan (3/4 c)

lemon juice (1 tbsp)

garlic powder (1/2 tsp)

Italian seasoning (1/2 tsp) 

Kosher salt

Freshly ground black pepper
How to Make:
Preheat the oven to 325°. Using parchment paper Line 2 baking sheets. Mash avocado in a bowl with a fork to make a smooth paste-like consistency. Mix lemon juice, Parmesan, Italian seasoning, and garlic powder. Season the mixture with some pepper and salt.
Place teaspoon-sized mixture scoop on a baking sheet, leaving a little space between each scoop. Using the back of a spoon flatten the mixture to form flat circular shapes.
Put back the sheet into oven and Bake until it is crisp and golden. Bake for about 30 minutes, and let it cool before serving.
 Source dish.com
Are you struggling to lose weight? include High protein and low-fat food in your diet to shed some extra pounds.