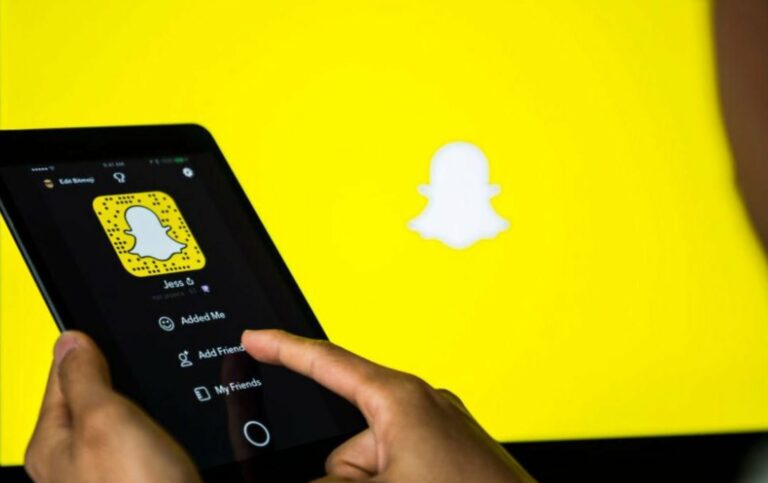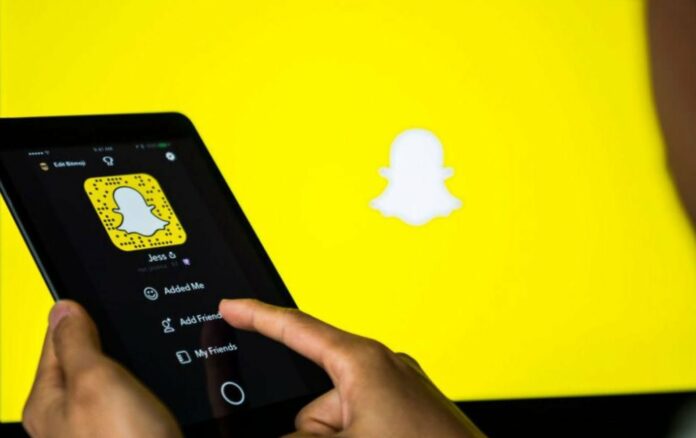 ADD A SWIPE UP LINK ON SNAPCHAT
Snapchat is a messaging app that is very popular these days among youngsters. This social media app is entertaining this world in all the unique and best ways possible. Moreover, it is considered as one of the most secure and popular apps after Facebook and Instagram. The best thing about Snapchat is its filter gallery, where you can get numerous effects and filters to make your photo and video more attractive.
Another most liked feature of Snapchat is that its sent messages and photos get vanish automatically once another user receives them.
When this app was published, initially, It was only a messaging app. However, with time it changes and comes out to be a fantastic and diverse app with numerous attractive features. Now, we can use it for taking photos, making videos using different filters and effects, and also can do live streams.
Recently, Snapchat has added a new feature to add the Swipe up link. If you don't know about this feature, then there is no need to panic as this article is all about Swipe up link on Snapchat.
MUST READ: How To Fix 'Snapchat Not Loading Snaps' issue?
Stay tuned with us until the end of this article to grab all relevant information regarding this topic. Let's start:
Link exchange:
A link is a style of citation pointing to a particular piece of writing, site, personal website, article, or webpage where you've shared something of value. The reader will find it quite convenient when you share your link because it will give them access to extra material-related information. Link sharing is a method that individuals frequently employ these days to improve their presence on social media. Previously, there wasn't any way to include clickable links anywhere within the text. You may now improve your postings by including a link inside your Snapchat story. Additionally, it lets your fans view the items you enjoy by simply swiping them up on the link.
MUST READ: How Do I Recover My Snapchat Account?
Adding a link to a Snapchat story is simple:
To find out how to add a swipe-up link on Snapchat, the steps given below need to be followed:-
● Open the Snapchat app and sign into your login first.
● Activate the Snapchat camera after that to take a picture or a movie. You could also upload the files from your device's gallery.
● The paper clip symbol is located on the right side. To add the link, you must press on that.
● Following that, a link page with all of your previously captured links will be added.
● You only need to select the link that you wish to post.
● Additionally, you may add a new connection by entering or pasting the URL address and selecting Go to Search.
● Google would then seek a detailed link after that. To locate the link you're looking for, scroll to the bottom.
● To open it, click the link below.
● You must now select the "attach to snap" option, marked with a blue button at the bottom of the page.
● You will then appear back on the camera story screen after completing this. A white circle will be visible around the paperclip icon if the connection is attached. If the link does not attach at all, all you need to do is repeat the previous steps.
Furthermore, you can take help of this YouTube Video:
FREQUENTLY ASKED QUESTIONS
Q1) On Snapchat, how can you connect a swipe-up link?
Ans: Create a snap, hit the link symbol, copy and paste or type the URL in the Type URL field, tap Attach to Snap, and submit.
Q2) How is Snapchat's swipe-up function?
Ans: The link connected can send users to the website linked after they swipe up. "Swipe Up" is more akin to an associated link on Snapchat.
MUST READ: How To Log In Snapchat?
CONCLUSION
ADD A SWIPE UP LINK ON SNAPCHAT: Right today, distributing links is both incredibly popular and widespread. Without placing any needless limitations on users, Snapchat now offers a very simple option for users- how to add a swipe up link on Snapchat. The steps listed above would give you the right direction to complete it quickly. Additionally, by looking at the metrics for the posts you've posted, you may determine whatever your audience likes or dislikes.
Some Related Topics:
How To Turn on Dark Mode On Snapchat
Updated Snapchat Emoji Meaning(2022)
How to tell if someone unadded you on snapchat?