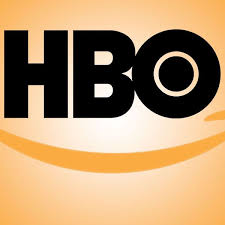 Game of Thrones is Finally over; now you must be wondering your HBO subscription is just adding up to the expenses. For people who are on a budget waiting around till the Westworld's season, third air would mean letting go of their otherwise savings. Until then, Netflix, Spotify premium will keep you entertained. How to cancel your HBO subscription now depends on the platform you signed in the first place.
If you used HBONOW.COM to sign up directly, then that is where you can cancel your subscription.
Long into the HBO NOW account from the sign-in option.

Go to settings, and you will see the option in the to the right corner of the screen.

A page will appear with the details of your subscription plans; it will include your next billing date, payment method, and also auto-renew switch.

Turn the Auto-Renew option to off and click on yes for confirmation. Now you can enjoy the extra $15 available each month in your pocket.
The subscription page would now show the expiration dates of the account, and the Auto-Renew toggle should be turned off.
Streaming service apps vs. Prime Video Channels
You need to ask yourself whether you need to cancel the amazon prime video channel subscribed through Amazon Prime TV or Fire TV. You also have to remember if you used the Amazon Billing Information for the subscription.
Explanation to Prime Video Channels
If you are someone who uses Prime membership to see channels like HBO, Amazon lets you sign up pretty quickly. Everything goes through your amazon account, which eliminates the need to create a new password and put in information. By doing this, you have subscribed to prime Video Channel. The problem here is that the prime video channel does not transfer the subscription over to the provider's app or platforms like Roku and Apple TV directly. The only way to access them is through the Prime Video app on streaming players. Now, if you need to unsubscribe a channel, you will have to remember how in the first place you applied for the subscription of the channel.
Subscription through third parties
If you signed in your HBO account through a third-party service like Roku, Amazon, or iTunes, you would have to access that storefront directly to cancel the subscription.
Canceling HBO subscription through Amazon
Go to amazon.com/appstoresubscriptions and then sign in your Amazon account if asked using id and password.

Check your list and fond HBO Now in the subscription list and then turn the auto-renewal option off.
If you have subscribed to HBO through Amazon Prime Account, then you need to follow the below-mentioned instructions to cancel the HBO subscription.
Go to amazon.com/video/subscriptions/manage and then sign in your Amazon account.

You will see the prime video channel header, and all the channels will be listed on that list.

Find HBO in the channel list and then select the cancel channel.
Now you can also apply for free certification courses for various places like amazon, Microsoft , Cisco etc. You can click here to learn more.