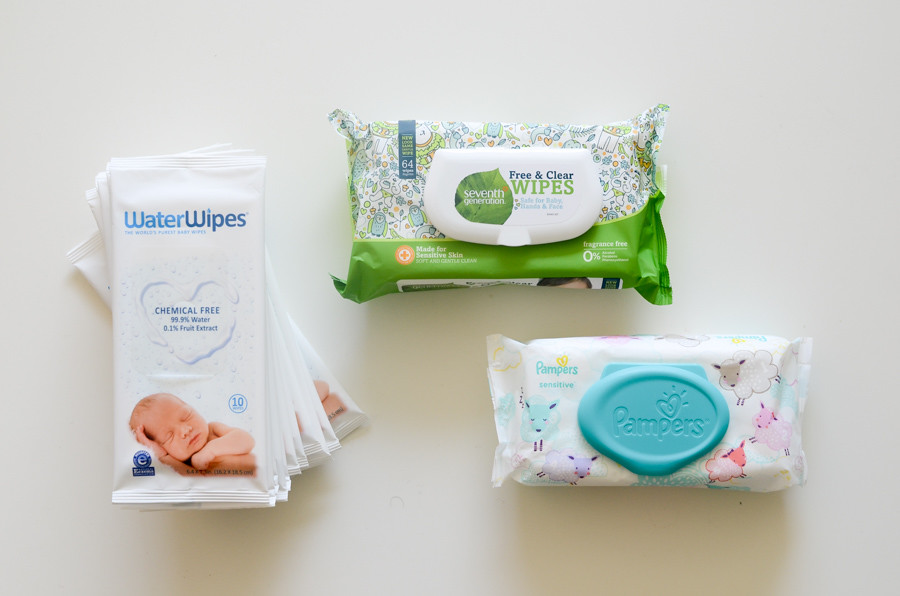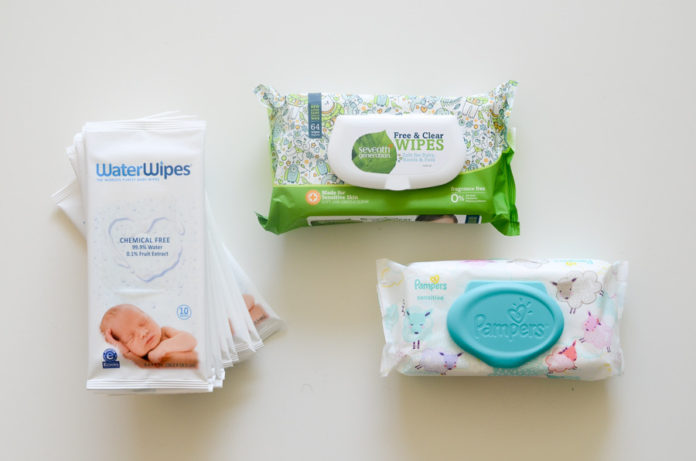 If you have a baby at your home you must be familiar with the use of baby wipes. When you have a baby or little kid at home wipes are used almost every day. There are different kinds of wipes available in the market nowadays. Lately, parents have shifted from traditional wipes to organic baby wipes and biodegradable baby wipes to protect the health of their little ones. Traditional wipes have preservatives and chemicals in them and you would not want your kid to come in contact with these harsh chemicals. Parents prefer wipes made of natural ingredients. Baby wipes come in different styles, brands and for different purposes. Some are scented while some are unscented; some are thick, refill packs and a lot more. Do you want to know how to choose the best baby wipes?
Here is a quick guide to choose the best baby wipes for your baby.
Check ingredients- The first and foremost step is to check the ingredient list on the baby wipes. The basic composition of all the baby wipes is similar. The main difference is in the product quality of different brands. Some brands use more chemicals and preservatives than others which can cause a rash on the delicate skin of the baby. Below is the list of the basic must-have ingredient list for baby wipes:-

Glycerol
Water
Lemon tree
Lavender oil
Tea tree oil
Chamomile extract
Aloe-Vera extract

Scented and Unscented wipes- wipes are available in both scented and unscented variant. Its personal preference what kind of wipes you want to buy. Usually, the parents should avoid using scented baby wipes. Babies have super sensitive skin and can't handle fragrance ingredients. Doctors also suggest using non-scented wipes. However, if your baby's skin is not too sensitive you can choose scented wipes made of fewer chemicals.
Branded vs. Generic Baby wipes- Many families choose generic baby wipes to save money. But these generic wipes are not generally of good quality. Some wipes are too thin and do not work effectively, some have slippery texture and many other problems. When it comes branded wipes the quality is pretty much the same. You can check the price list and ingredient list of different brands to buy the one you like.
Container type for baby wipes- The most commonly used container box is plastic with a flip-up lid. It becomes easy to grab one wipe out with this packaging style. It saves the cost of buying a new box every time and you can just get a refill pack of baby wipes and it takes less space as you don't have to find a lot of space to keep them. Some wipe boxes come in a flexible plastic bag with a rigid flip-up top. You can toss the box and buy a new container.
Travel wipes- Travel sized baby wipes come in two different types of containers. One comes in a rigid plastic box with an opening to access the baby wipes. These can be refilled when using at home. Travel packs are convenient because diaper clutch, diaper bag, and quick change stations have a spot for such containers, so it becomes a wipe dispenser. The second type comes in a plastic bag with a sticker type top. These are great for stashing diaper bags and do not require a lot of space. The problem is that the sticker top is loose and doesn't stay shut.
Specialty wipes- babies who are easily prone to getting diaper rash, there are special wipes available in the market. The companies make wipes made of rash soothing ingredients or sometimes plain baby water wipes. Some make baby wipes which can be easily broken down in the landfill. Baby water wipes are made of organic ingredients. Specialty wipes cost more than other types of baby wipes.
Extra thick baby wipes- if you want more material between you and the babies poo than thick material baby wipes will be the right choice. Some parents prefer the feel of thick wipes and there will be no concern of anything leaking through thick baby wipes.
Flushable Wipes- Flushable wipes are mostly used when the kid is undergoing potty training. Even families who use a hybrid diaper system that has flushable inserts it is also a good choice for them. Do not flush more wipes in a single go. If the septic system couldn't handle ticker wipes, it could clog the draining system and would cost an expensive plumber fee. Be cautious when using these. Flush just one or two in one go and check if there is any clog or slower drainage.
Organic wipes:-
Organic baby wipes are either purchased just like regular packaged wipes or are made of fabrics that are used along with natural cleaning solutions. The packages organic wipes are easier and more convenient to use and have trusted and checked the cleansing formula.
Why you should use Organic Baby Wipes?
It is very easy to choose when you think about it. People mostly purchase organic wipes because they are good for their little one's health. Organic wipes are not made of harsh chemicals and therefore they are safe to use on babies' sensitive skin.
Traditional wipes usually are scented and have other chemicals that can prove irritating on the skin and also cause diaper rash. A growing baby should not have to deal with these kinds of problems. Choosing an organic wipe would mean that there will be no direct contact of harsh chemicals with the baby's precious skin. Your baby will be healthier and happier.
Some of the best Baby Wipe brands are:-
Honest wipes- these contain no alcohol. Chlorine, parabens, phthalates and many harmful chemicals. These are large in size, durable and moist to clean big messes.
Water wipes- These contain 99.9% purified water plus a drop of fruit extract. These wipes are alcohol and fragrance-free and are super absorbent. These are safe to use anywhere from face to toes.
Joonya baby wipes- these are natural, eco friendly and affordable baby wipes. These are infused with nourishing oils and are biodegradable.
Bum Boosa Bamboo baby wipes- these are grass-based baby wipes and contain nourishing ingredients like chamomile, calendula, and aloe Vera.
Bloom Baby sensitive baby wipes- these are made of 100% hydro pure water and have a plant-based formula that is great for sensitive skin.