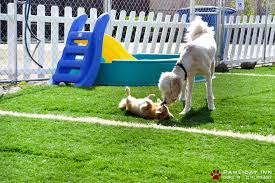 Traveling out of town comes along with a lot of stress especially if you are pet owners. If you are planning a weekend gateway with your family or need to go out for a business trip, boarding your pet becomes necessary. Anyways traveling with your pooch is neither practical nor safe.
A boarding kennel will give you both peace of mind and quality care to your pet. Don't make the mistake of dropping your fluffy-Tuffy to the nearest Boarding kennel available. When you look for a hotel on vacation, you don't pick any random place to stay. You go through the facilities provided, what are the rooms like, scroll through photos and check the reviews. Why not do the same for your dog? You should make sure that the place where you leave your dog, offers the best boarding facilities possible. It is essential to choose the right boarding kennel and also training your pet for boarding.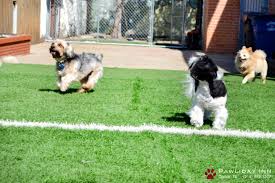 Then how to choose dog boarding kennel?
 Selecting the right kennel for your critters is easy. Identifying the requirements and asking the right questions will help you decide the best boarding option for your dog. Here are some important questions to ask and some tips to help you choose a boarding for your four-legged family member.
Take a tour of facilities- Before settling on any dog boarding facility, take out some time to visit a few boarding kennels. Check out the various facilities available, the place where your dog will eat, sleep and play every day. Make a mental note to check the hygiene and cleanliness of the facility. You would want to make sure to leave your pet in a stable environment surrounded by friendly dogs.

Ask for the daily routine your dog will follow- you should know what your dog will be doing when while staying in the boarding. Get a detailed activity chart to have a good idea of the different activities your pooch will be involved in.

Ensure the facility has staff 24/7- Make sure the boarding kennel is staffed 24 hours. In the case of an emergency at least some trained staff members should be in the facility so that dogs are not left unattended.

Speak with the staff- Ensure that the staff working at the facility is friendly and easy to speak with. A kind and trained staff will be able to take care of your dog and other dogs properly.
Some Questions to Ask At the Facility
Here is a list of questions to ask the manager when you visit the facility. Don't rely on what they say to make sure to check some things yourself like cleanliness, facilities, staff behavior, etc.
Can I see the entire boarding facility?

Is the staff trained, attentive and knowledgeable?

How will you handle my pet if he/she misbehaves?

Are the gates and fencing well maintained at the facility?

Does the air in the kennel smell clean? Is the kennel properly cleaned?

Do the facilities have a proper sleeping area for all the dogs? Are the sleeping areas cleaned every day?

Is there enough space between litter boxes and food bowls in cat kennels?

Does the water bowl for animals is kept clean?

Is there good ventilation and lighting facility at the kennel?

Are dogs and cats kept at different places?

Are their medical facilities available in case the dog gets injured or sick?

Is the staff certified and trained Pet first aid?

Do the boarding kennel avails on call facility?

Will the dogs be watched at night?

Can the dog's favorite toy and bedding be brought to the kennel?

Are there any extra charges for giving medication or feeding the dog's own food?

Will the dogs be taken out for walk or playtime?

Is there any phone number of the kennel that is working 24/7.
 What are some common Pros and Cons of using a Boarding Kennel?
It is your responsibility to ensure that your pet is taken care of properly even when you are not in town. Leaving your pet at your neighbors' or friends' place is not convenient every time you go out. Leaving your pet at boarding kennels or a pet sitter is the only option you are left with.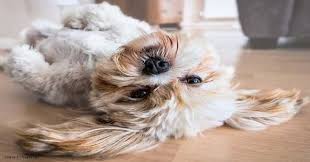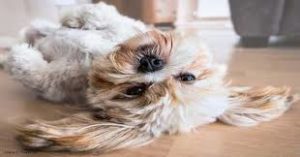 There are many benefits of bringing your pet to the boarding kennels:-
A stress-free airplane or car ride to the destination

He will stay at a place where he is welcomed

Will be constantly monitored by trained staff

He will receive more supervision and attention than staying home alone instead
Unfortunately, there are some cons of leaving your pet at boarding kennel:-
Your pooch can get stressed staying in a new environment

Your pet is at risk of getting diseases because of living in close proximity with other pets

Finding a kennel for your pet (other than dog or cats) is not easy

If your pet gets easily stressed by car travel, then the way to the kennel will become stressful for your fluffy.
How to prepare your pooch for boarding kennel?
It is important to train your dog for the boarding kennel before leaving him/her at the facility. Make sure your dog understands the basic command and if not then dog owners can seek the help of professional dog trainers to teach them some commands and help them to get used to socializing with other pets and people. If your pet is unruly or aggressive then leaving him in boarding is not a good idea. When you visit the boarding place with your dog, let him/her roam around the place and sniff everything to become familiar.
Some of the good Dog hotels in the USA:-
Here is a list of some good dog hotels or pet resort or boarding kennels in the USA
De Pet Hotels- Los Angeles

Fit Dog Sports Club- Santa Monika

Olde Towne Pet Resort- Washington D.C

The Barkley- California

Wag Hotels- Northern California

Paradise Ranch- Los Angeles