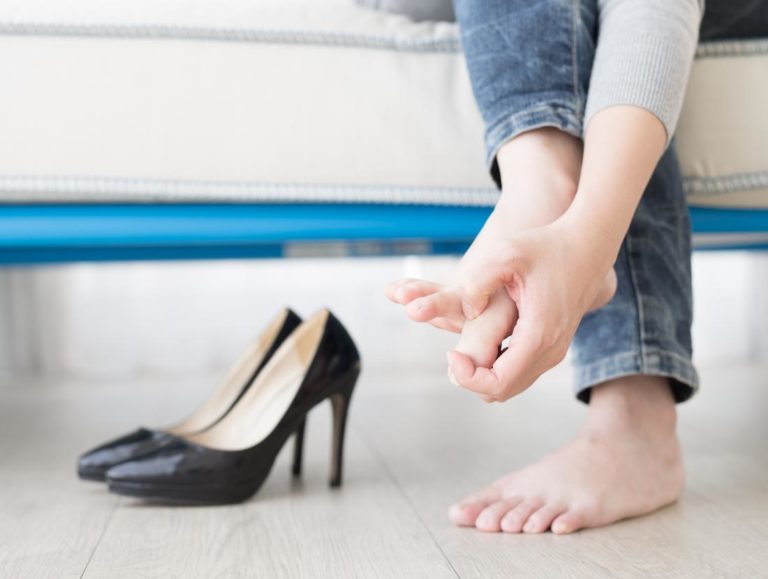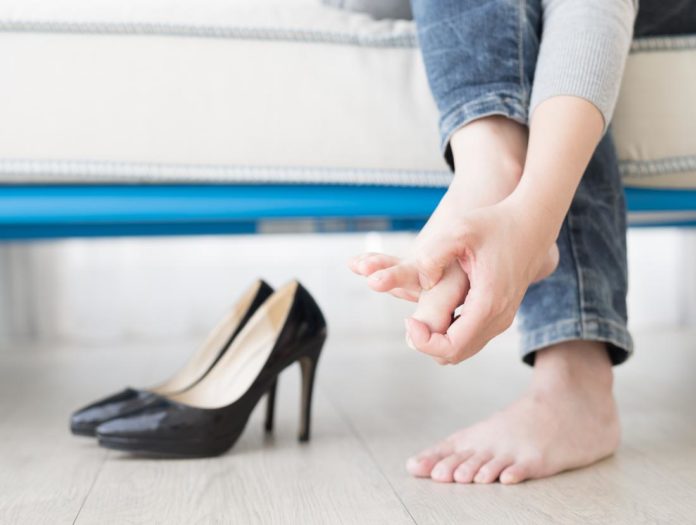 You spend hours seeking a new pair of footwear to match your outfit. But what if the shoes that you have chosen gives you painful blisters? The pain due to shoe bite can be agonizing and can lead you to hate your favorite pair of shoes. Blisters on feet from shoes are common issues faced by all of us.
But trust me, shoe bites are no reason to reject your footwear and avoid wearing them. Now you must be wondering how to prevent shoe bites? There are varied natural ways to treat shoe bites and to prevent them. Yes, you have read it right. Here is an article with amazing natural remedies to deal with shoe bite hacks.
Blisters on the feet from shoes are popularly known as shoe bites. These bites are the blisters on the skin, which happens due to rubbing of the shoes against the feet. Shoe bite usually takes place back of the feet, around the ankles, or back of the toes due to repeated rubbing of shoes. 
Read – World's most expensive shoes 
What are the Causes of Shoe Bites?
There are two major causes of blisters on feet from shoes.
Poor Fitting Shoes – Wearing ill-fitting shoes don't allow sufficient space for the feet to breathe, which in turn leads to blisters. Ill-fitting shoes can lead to the development of hammertoes, bunions, and other annoying and painful foot deformations.

New Shoes – Blisters on feet are also caused due to wearing poor quality shoes or material of the shoes. For instance, pure leather shoes with thick leather or shoes with high heels often leads to shoe bite.  
How to Prevent Shoe Bites? 
The best way to prevent shoe bite is by purchasing shoes with a perfect fit. If your favorite pair of shoes is leading to shoe bite, then here are some simple tips to deal with shoe bite hacks and avoid blisters on feet from shoes.
Wear Socks

–Wearing is an effective way to avoid shoe bite as they help in avoiding direct contact between the foot and the shoe. 

Paper Tape

– Applying paper tape is an effective measure to prevent blister. Apply a single layer of smooth paper tape, also known as surgical tape over the painful area or blister. 

Use insoles or shoe pads

– Shoe pads can help in preventing scrape in the areas like heels.

Use Toe Caps – 

They prevent friction by preventing direct contact between shoe and toes. 

Oil your Shoes

– You can massage oil like olive oil or mink oil into the edges of your leather shoes. It will make your shoes less abrasive and softer. You can also use a leather conditioner to make your shoes softer and comfortable. 

Stretch Shoes

– Stretch your problem shoes by using a plastic or wooden shaper overnight. It will help in making your shoe comfortable, which in turn will help in avoiding blisters from shoes.
How to Treat Blisters from Shoes?
 Shoe bites can be annoying and can lead to agonizing pain. Here are some natural ways to treat shoe bites.
Toothpaste
Toothpaste is not only good for cleaning teeth but is also a highly effective natural remedy to treat shoe bite. Toothpaste contains menthol, which acts as an analgesic and helps in reducing the pain that is caused by a shoe bite. All you need to do is apply a little toothpaste on the blister and clean it off after some time. After cleaning it, apply some petroleum jelly, and you will see the shoe bite healing quickly.
Aloe Vera Gel
Regularly apply aloe vera gel on the shot bite. Trust me; it is one of the best solutions to deal with the shoe bite hacks. It is rich in antimicrobial and anti-inflammatory properties, which help in quick healing of the blister from shoes. 
Aspirin
You must be thinking about how a painkiller could be beneficial for treating blisters on feet from shoes? You don't need to swallow it. All you need to do is make a paste by crushing the tablet and apply it on the affected area. You can wash your feet after the drying of the paste. 
Honey 
Honey is loaded with antibacterial and anti-inflammatory properties, which help in reducing the inflammation around the blister. The healing properties of the honey are also good to prevent further infection. 
Petroleum Jelly
Petroleum jelly is rich in moisturizing properties. It also contains antimicrobial properties, which are good to promote healing. Apply petroleum jelly directly to the blisters on feet. It will help in healing the skin by softening it. Moreover, it will also help in preventing the scars from deepening.