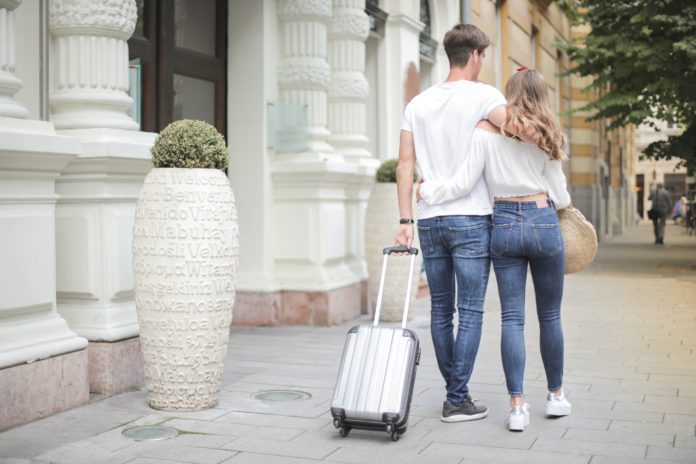 Travel with laundry is an important part of our regular chores, and it becomes even more hectic when you are on a trip and want to sort your dirty clothes from the soiled ones. Nobody wants to mix up their fresh clothes with dirty ones while on a trip, and the only solution to this problem is a Travel laundry bag.
If you are somebody who travels very often, then a Travel Laundry Bag is a must-have for you to store your unwashed clothes in it easily. The travel laundry bag can also be used indoors at home to avoid a mess in the house.
In this article, we have made a list of 5 Travel-friendly Laundry bags that will keep your clothes organized and your room tidy even when you are traveling. Stay tuned.
Read More- Staying Safe On Your Next Road Trip
How to choose the correct Travel Laundry Bag?
Many things come to mind when you are planning to get a travel laundry bag, like the purpose of the bag, the storage capacity, etc.
Suppose you frequently travel from one destination to another, and your trips are generally very short. In that case, you should choose a Travel laundry bag that is lightweight and foldable so that you can fold it neatly and keep it inside your suitcase until it's time to fill it with dirty laundry.
If you are going on a long trip, say camping or staying by a hotel, then you will be required a large travel laundry bag that can sit conveniently at a particular place inside your room. This way, you will be able to store your soiled clothes in an organized manner.
If you do not have a washing machine on the go and will get your laundry done at a laundromat, consider buying a Travel laundry bag with shoulder straps to take it conveniently to the laundromat.
Type
Wash in laundry bag
The advancements in technology have made traveling so easy that you can wash your clothes on the go without even taking them to the laundromat. Washing machines that can be used as travel-friendly laundry bags while not being used are very common these days.
This way, you can clean your soiled clothes by putting them into the washing machine cum laundry bag with travel detergent, and voila, you have fresh clothes on the go. Isn't that amazing?
Portable laundry
Lightweight travel laundry bags that can be easily folded to carry from one destination to another are getting very popular. These portable laundry bags can be filled with soiled clothes and taken to the laundromat. These bags also have shoulder straps to ease their movement from one place to another.
Material
The material also plays an important role in the construction of a travel laundry bag; if you are somebody who likes to d the gym even when they are traveling, then you may consider buying a mesh laundry bag that has tiny holes in it so that the odor from the clothes can escape easily.
You can also take multiple bags suitable for different clothing types to prevent your expensive apparells from getting spoiled.
Various materials used for making Travel-friendly bags include vinyl, mesh, cotton, etc.
Closure
Travel laundry bags have many closure options like drawstrings, zippers, snaps, buttons, etc. Still, the most reliable ones are the zippers and drawstrings as they dont open very easily and reduce the chances of your clothes falling on the ground while taking them to a laundromat.
The laundry bag with a zipper or drawstring closure also ensures that the odor does not spread much into the room.
Read More- Best Hiking Fanny Pack For Your Next Trip
5 Amazing Travel Laundry Bag to choose from
Miamica Laundry bag
If you are a fan of lightweight and compact things, the Miamica Laundry bag would be the best pick.
This travel-friendly bag folds down to a convenient size of 6.3 X 6.2 wide bag that can be easily carried inside a suitcase or a backpack and expands into a 21 X 22 sized laundry bag that can easily store your soiled clothes. The Miamica laundry bag can store upto six days of soiled clothing and easily fit inside a room or a tent.
Made with nylon, this travel laundry bag is tear-resistant and environment-friendly. It has a super cute design with "wash me" written.
It has a rating of five stars on Amazon which means that the users have liked it very much, and you should too give it a try.
The price for this one is $12 on amazon.
Scrubba washing bag
Don't have a washing machine handy for washing your soiled clothes? Well, worry, not the scrubba washing bag has a built-in washing machine that helps you clean the clothes conveniently on the go.
Its innovative design allows you to use it either as a washing machine or a laundry bag. This travel laundry bag cum washing machine weighs only 145 grams, making it the lightest washing machine in the world.
It will provide you with machine wash-like clothes only in a few minutes and save you a significant amount of money that you would have spent at the laundromat.
Another incredible feature of the Srubba wash bag is that it allows you to wash the clothes more often, so you dont have to pack heavily.
The price of this Travel laundry bag is a bit higher than its counterparts, but its features surely do justice to its price.
The Scrubba washing bag is priced at $99.5 and can be brought from Amazon.
The Fine Living Laundry Bag
If you are going on a long vacation with your family or friends and want a large laundry bag with zipper closure, then The Fine Living Company Laundry Bag should be ideal. This extra-large travel laundry bag is perfect for storing all your clothes and can easily be taken to the laundromat as it can be effortlessly turned into a duffle bag.
The bag is durable and sturdy and is an environment-friendly alternative to storing spoiled clothes in plastic bags.
The price for this one was $18.97 during the Amazon sale.
EZ Packing Travel laundry bag
One of the best travel laundry bags is very lightweight and compact. With EZ packing travel laundry bag, you dont have to worry about extra bagging charges; it folds down to a 5.5 X 2.25 packet, which expands to a good-sized laundry bag and can be actively used to store spoiled clothes for about a week.
The best part about the Ez packing travel laundry bag is its 100% money-back guarantee and a lifetime replacement policy.
This travel laundry bag is $12.99 and can be purchased from Amazon.
Mayin Mesh Laundry Bag set
The mayin laundry bag comes in a set of five laundry bags and is perfect if you are looking for something delicate. These bags are made of ultra-fine mesh material, which is see-through so that you can check what's inside. The laundry bag is washable and can be easily thrown into the washing machine with clothing, and viola; you have a clean laundry bag in just a few minutes.
The mayin travel laundry bag is very convenient and lightweight and is ideal for washing socks and lingerie.
It is priced at $8.97, which is very budget-friendly.
Read More- Delsey Paris Helium Titanium Review
Final Words:
Dealing with dirty laundry is one of the major problems while traveling, and it sometimes creates so much mess. But worry not; we have made a list of travel laundry bags that are compact, lightweight, and cater the best to your needs. These travel-friendly laundry bags will make your travel experience more organized than ever before, and you'll love to carry them anywhere you go.
Keep the tips mentioned above in mind while buying a travel laundry bag that is perfect for you.
Until then, Happy traveling!