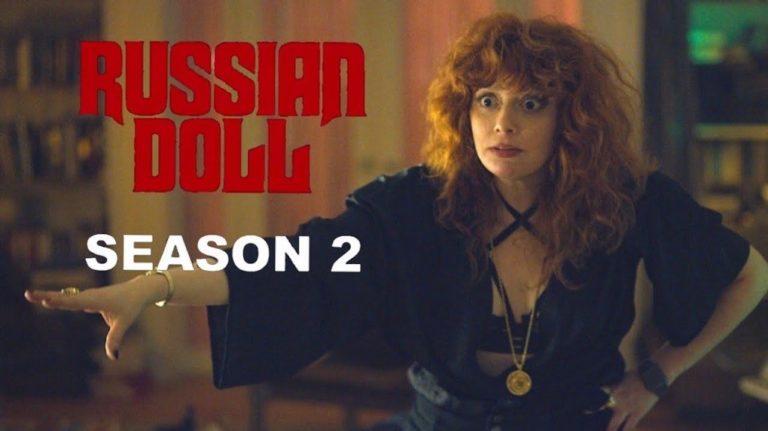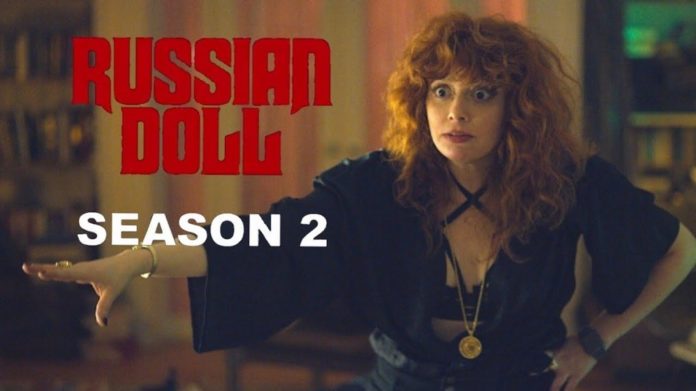 Russian Doll season 2- This spring, our sweet birthday baby will be returning to Netflix.
Russian Doll, one of the finest Netflix Originals of 2019, has been renewed for a second season, which will begin production in March 2021 after a year's wait. Russian Doll season 2 will premiere on Netflix in April 2022.
Play Harry Nilsson's Gotta Get Up on repeat because Netflix's surreal time-loop drama Russian Doll is coming back shortly.
According to a tweet from Netflix, with a teaser clip, the popular comedy with Natasha Lyonne will launch on April 20th. The comedy, which Lyonne co-created with Amy Poehler and Leslye Headland, is starring Natasha Lyonne. The season follows four years after Nadia's disastrous 36th birthday celebration when she is trapped in a Groundhog Day-like situation.
She repeatedly dies while trying to break out of a time loop. According to the teaser clip, Nadia is going through something similar, although this time in the less debauched environment of a subway train. Russian Doll season 1 premiered on Netflix in February 2019 with a sneer, a belch, and a terrific hook: brutal, smart-as-hell New York video game producer Nadia (Natasha Lyonne) drinks, smokes, and fornicates her way through her 36th birthday, then dies brutally while searching for her lost cat.
The program has been nominated for five Emmys since its launch on Netflix on February 1st, 2019.
Outstanding Comedy Series is one of them.
Exceptional Lead Actress in a Comedy Series (Natasha Lyonne)
Outstanding Comedy Series Writing (Allison Silverman)
Outstanding Comedy Series Writing (Ammy Poehler, Natasha Lyonne & Leslye Headland)
Outstanding Stunt Coordination for a Comedy or Variety Show (Christopher Place)
Read More- Disney+ vs Netflix: which is better?
When is the Russian Doll season 2 Netflix release date?
Season 2 of Russian Doll will premiere on Netflix on Wednesday, April 20th, 2022!
According to Production Weekly, filming began in May 2020, which meant we might be looking at a 2021 launch. We were mistaken. Remember all that nefarious business? COVID-19 put a wrench in the works of even the most well-oiled production machines. Still, the good news is that not only has filming concluded, but post-production is also nearly complete. We now have an official release date.
The second season of Russian Doll will premiere on April 20th, 2022.
This season, Nadia (Natasha Lyonne) and Alan (Charlie Barnett) will discover a time vortex in New York, which may be more challenging and existential in nature than last season.
Netflix describes this season's plot this way: "In this season, Nadia and Alan travel back in time via an unexpected time vortex found within one of Manhattan's most infamous sites, discovering a fate far worse than eternal death.
They first perceive this as an ever-expanding, era-spanning, intergenerational adventure. Still, they quickly realize this amazing occurrence may be more than they bargained for, and they have to work together to survive."
Fans have had their first glance at Nadia and Alan's comebacks, the latter sporting a new mustache, as well as the first look at Schitt's Creek star Annie Murphy in her as-yet-unspecified role in Russian Doll season 2.
Russian Doll Season 2: Is there a trailer?
When Netflix disclosed the Season 2 premiere date, it also published its first official teaser trailer. It's a short video, but it provides us with a preview of Nadia's future adventure. Instead of stopping on the Lower East Side, the teaser shows her taking the subway, falling asleep, and waking up in a time-traveling train car that takes her to some scary locations.
It's all really bizarre, and she adds at one point, "When the universe screws with you, let it," so prepare for a very frustrating second season.
How many episodes are there in Russian Doll Season 2?
Even though no official episode count has been released, IMDb indicates eight new episodes, the same amount as Season 1, are on the way.
What will the Russian Doll season 2 be about?
There were almost no details regarding Season 2 until February 2022—three freaking years after Season 1 was released. However, as the program prepares for the Season 2 launch, Lyonne finally reveals some details about what viewers may expect.
According to her, the new episodes take up four years after the events of the Season 1 finale, with her character Nadia and Alan escaping the time loop. But, of course, that doesn't imply it'll tell a tale linearly. She really referred to the season as a "It's definitely a crazy journey," he added, referring to the puzzle box. It's profound, and it's off-the-wall."
That may seem a little hazy, but it has been confirmed that time travel, rather than a time loop, will be a feature of the tale this time. According to EW, "the couple uncover a fate far worse than dying over and over again as they must sift through their pasts via an unforeseen time vortex hidden in one of Manhattan's most iconic locations." According to the first teaser trailer, one of New York City's best institutions, the subway, is set to function as a time machine for poor, naive Nadia.
Aside from that, Lyonne hinted in a post-mortem about the first season's ambiguous ending that the characters could exist in multiples, depending on how quickly they escaped their loops: "It begs the question of how many different versions [of the characters] there are in total.
That was obviously taken into account. In the context of a video game, it raises the question of whether they just entered a new type of scenario at that point, completing that round?" Perhaps that will be an influence in the upcoming season as well. Whatever happens, we can't wait to see what crazy adventure Nadia and Alan have in store for us next.
Read More- Who is Clay Virtue in the 100?
Wrap Up
Whatever plans you had for 4/20 this year are now likely to include the return of Netflix's Russian Doll for season 2.
The teaser trailer/announcement video for Russian Doll season 2, which Netflix released this afternoon, has a lot going on. Still, it's impossible to pick out what's going on aside from the fact that the universe is obviously back to fucking with Natasha Lyonne's Nadia Vulvokov.
Despite the previous season's ending appearing that Nadia had freed herself from Groundhog Day-style torment, the new trailer indicates she will have to face more metaphysical battles with Charlie Barnett's Alan Zaveri.
As mysterious and sparse on specifics as it is, the new trailer makes two things apparent about Russian Doll season 2: it will have something to do with NYC's subway system, and it will be available on Netflix on April 20th.
What do you believe the theme of this season will be? Is it time travel or something much crazier?
Let us know what you think about the potential plot lines in the comments section below!