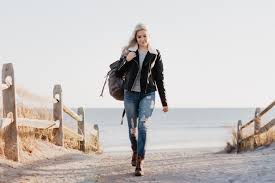 Should I Pack Jeans When Travelling?
Are you deciding whether to pack or not to pack jeans when traveling? This is a never-ending battle. You can never find one answer to this query? Here are a few reasons why you should pack jeans when you travel:-
Jeans can be worn up or worn down and can be styled with almost anything. Jeans are a versatile piece of item. But it is always a good idea to pack some extra pairs of trousers.
Most people have that one favorite pair of jeans they feel the most comfortable in and can't leave it behind. Fashion + comfort makes a killer combo.
Going on a short trip? Many people say that they wear the same jeans for days without washing them. The challenge of cleaning and drying on a road trip gets canceled out.
If you are going to stay for many days then the weight of carrying around the jeans won't be much problem.
Are you worried about washing your jeans?
One biggest benefit of carrying jeans is that you don't need to wash them for many days. Regularly washing the jeans can ruin the fabric instead you should opt for spot wash more often.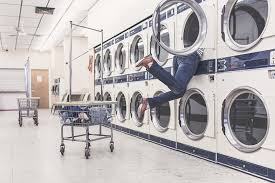 If you want to get your jean washed there are laundry services at almost every place and some hotels also offer laundry services. The most wonderful think about jeans is that they don't need to wash regularly. Only wash them if you can find cheap laundry services near you or if it is really required. No matter what kind of hotel chains you stay at, Airbnbs or hostels you will always have access to the laundry room.
If you have rented a small house in some touristy location then you can find nearby laundry services. On average it will cost around $1-$2/kg of clothing pieces. You don't have to hand wash you will almost always find the laundry service.
Are Jeans comfy enough to travel in?
I'm not sure if it will be comfortable to travel by air for long hours with jeans. Why don't you test it out? For one day wear them at work and see if you find them comfortable enough. I am sure you will be surprised at the comfort level and mobility that jeans offer.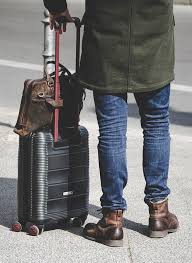 Now jeans are designed in a way to offer maximum movement and stretchability which enables you to wear them for long hours and stay comfortable. Jeans are a comfortable pair of the bottom to wear when traveling unless you are hiking. If you doubt the comfortability of jeans then replace them with leggings. If you are going on a long trip something like a world tour then leggings will be a great bottom choice for you. Leggings are versatile and practical.
Styling your jeans
The level of socializing determines the need for formal and casual attire. Jeans are a very versatile piece of clothing and can be easily dressed up or down. You can pair them with boots, a jumper, and a waterproof jacket during the day time. At night dress your jeans up a little by putting on a blazer, a blouse, and elegant accessories.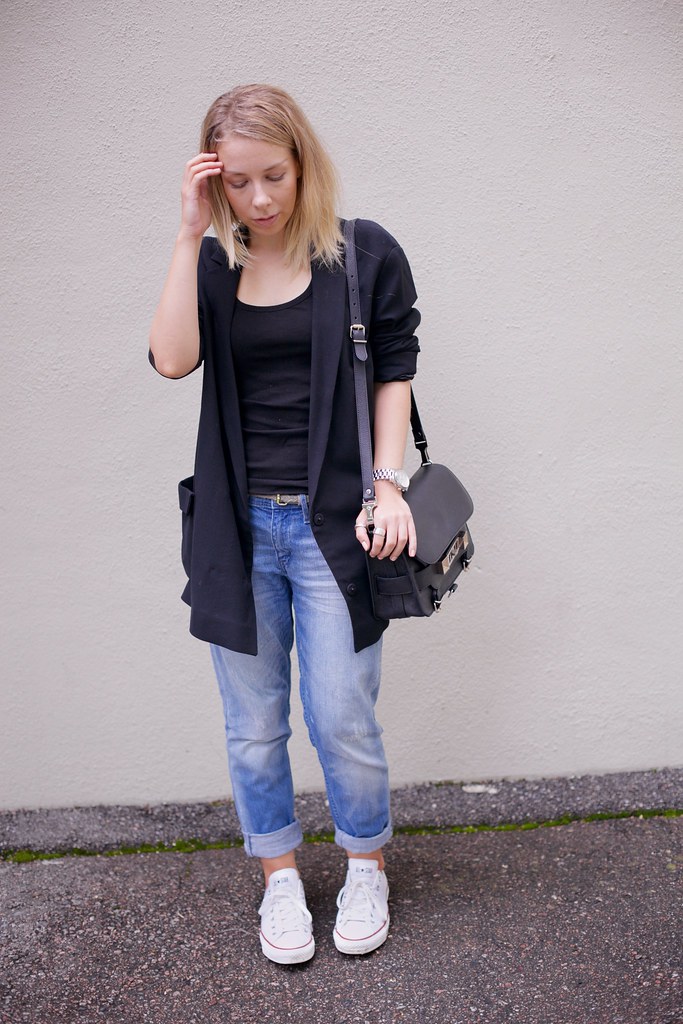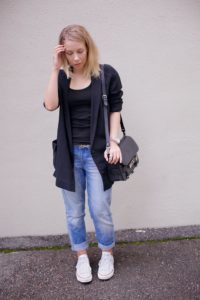 If you are carrying only one pair of jeans with you then pick dark jeans like dark blue. Dark-colored jeans are more versatile to style and can easily be mixed and matched with almost anything.
Skinny or slim fit jeans are the most preferred denim style. These look modern and offer a contemporary look when paired with ankle boots. If you don't like skinny jeans then there are many different style options available, choose something that suits you best.
An alternative to travel Jeans:-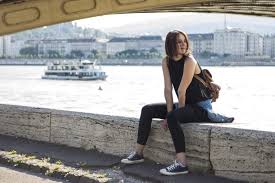 If you are in search of a perfect pair of an alternative to your jeans then you must try Anatomie Skyler pants. These pants are perfect, lightweight, versatile, stylish and highly functional. It is comfortable to travel in pants. Pair these pants with heels when going for a girl's night out.
Are Jeans too heavy to pack?
Some people worry that backpacking jeans are not a good idea because jeans are too heavy to carry when traveling and extra weight. Jeans are designed to be comfortable now and this is a good reason to wear them while traveling instead of packing these in your bag. So then you will not have to be worried about adding extra weight in your luggage.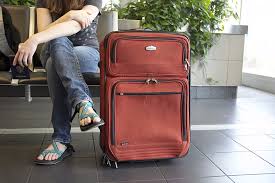 With the advancement in technology the material, the fabrics of denim have become lighter than before and comfortable than ever. Now you don't have to worry about the weight and discomfort while traveling anymore. Traveling in jeans is a good idea as you don't need to wash them every time you wear them and there are so many style options available with stretchy fabrics and jeggings options. You don't have to buy that traditional heavy denim anymore.
Will I be warm enough in my Jeans?
Are you traveling to someplace where it is cold and maybe snowing? If you are wondering whether jeans will keep you warm in chilly weather then why not pack a pair of tight or thermals to be worn underneath the jeans. This will add extra warmth and you will feel cozier.
To Jeans or not to Jeans?
Jeans are one of the must-have bottom pieces for women. Whether to pack or not in your travel bag really depends on when and where you are going?
If you are traveling to cosmopolitan cities like Paris, London or New York then jeans are a necessity to be carried along with you. This comfortable and classic clothing item hasbecome an essential piece in every women's travel capsule wardrobe and is a staple fashion item in Europe. Consider the location you will be traveling to be a major deciding factor for your travel wardrobe. If you are going to a tropical place then packing jeans is not appropriate.
Don't pack the jeans in your travel bag if you are sure you won't need them more than once if all. If going on a trekking vacation, then skip those jeans and pack travel pants instead.