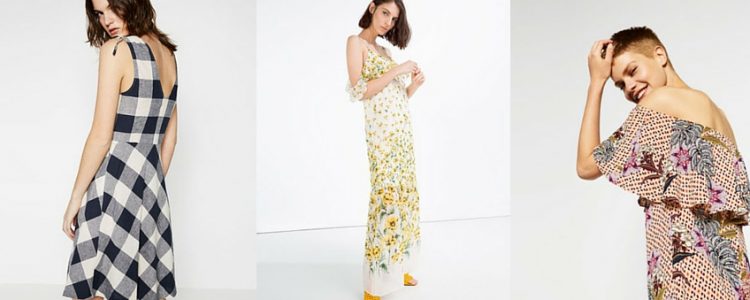 Like it or not, what was on-trend last summer probably isn't going to be there this time around. There are few guarantees in life, but one which unquestionably exists relates to the fact that fashion trends are constantly changing. In other words, it's rare for the trend to last more than a season.
As the title may have suggested, today is all about women's fashion trends for the forthcoming summer. As such, before you venture out to Covent Garden or your shopping destination of choice, read on to find out what really is ticking the boxes when it comes to fashion trends or clothing for the warmer months. The 2018 female guide to summer fashion are as follow:
Trend #1 – Puff sleeves
We will start with one of those trends which tend to shout out glamour, with puff sleeves initially gaining their fame during the 1980's courtesy of Princess Diana.
However, for 2018 they look set to make a return, with the major fashion shows showcasing a lot of items that take advantage of the trend.
Trend #2 – Beach clothes
You might not live beside the beach of Rio de Janeiro, but according to the recent fashion shows this doesn't matter in the slightest. Beach clothes are well and truly in, with the famous Marc Jacobs being one of the big designers behind this trend.
His collection has featured everything one would expect from a collection of this ilk, including a pallet of rainbow colors, turbans and prints that are generally just out there.
Trend #3 – High-waist shorts
Something else that is making a big statement in the industry is high-waist shorts. Once regarded as something of a boring garment, designers have now turned towards the high-waist version of shorts to ensure that you make a statement the next time you don the high-street.
This isn't a case of the odd, small designer attempting to create a trend out of nowhere, either. The fact that Louis Vuitton has well and truly bought into high-waist shorts this summer should say it all and they are not the only ones, with Saint Laurent also jumping on-board.
Trend #4 – Bring back the shine
Some call it to shine, others call it wet-look. Regardless of the terminology, it's here to stay this summer. The most interesting part of all is that this is just a trend-focused around texture. In other words, there is no particular garment which is attracting the attention – everything from vinyl dresses to jumpsuit is covered in this trend.
To coin a few designers who have bought into this trend, both Calvin Klein and Mary Katrantzou are both in the mix. Both of these have opted for sporty wet-look clothes, which shows just how versatile this style can be.
Trend #5 – Rain macs (ones you can see straight through)
That's right, the final summer trend we are going to talk about is transparent rain macs. Some might suggest that these are not worthy of a place in a summer trends guide, but the nature of the weather means that they have to be given a mention.
Transparent is all the rage right now and if you want some big names to go off, Karl Lagerfeld and Valentino are both showcasing garments of this ilk.