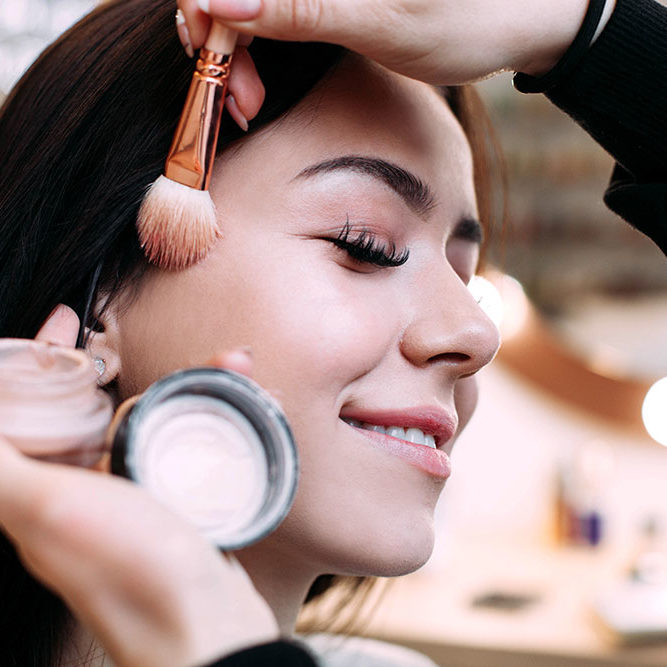 If there's one positive outcome of the current COVID-19 pandemic, it is that it has taught us how quickly we can adapt to change. The strongly suggested guidelines from health and government officials that were issued around the globe have brought a trying experience for many people. Being able to do the activities they truly enjoy, such as meeting with friends and going to a salon or spa, have been put on hold, and our minds have been filled with worries about safety concerns and social distancing.
Beauty Gets Creative
Fortunately, beauty companies were quick to offer a new way to offer services to their customers: virtually. As the examples below show, they have been met with great success by the public.
Just a few short months ago, these types of services would have seen inconceivable. A virtual beauty session, how does that even work? It works well if you ask the professionals who moved their businesses online and, indeed, the customers who followed them.
Virtual Beauty Consultations
Thanks to modern technology, you can now book a virtual beauty consultation with an expert from your favorite brand using FaceTime or Zoom. The internet is full of beauty tips and skincare tutorials, but nothing can replace the interaction with a professional who is ready to discuss your concerns, assess your skin type, and offer customized solutions.
This personal experience is what people want. Many people need a pampering experience to help them stop stressing from the pandemic. They want to feel special.
How does this work? First, you need to do a bit of research and see if any of your favorite beauty brands is offering private online consultations. Many big names in the industry do so.
Some brands offer one 15-minute (or even slightly longer) free session, after which you can book longer virtual skin consultations, for a fee. After you have done this, try free casinos no deposit to complete a fun day away from news broadcasts and related anxiety.
In some cases, the fee for a beauty session that is 45 minutes online can be expensive, but the good news is that the cost is redeemable on products. That puts you in a win-win situation where you get to talk to someone about your skin concerns and get some products, all without moving away from your couch.
Maybe you won't feel as pampered as when you're going to a spa in person, but it's still great to have someone look at your skin and listen to your complaints and worries. The experts online can offer beauty tips and recommend a personalized skincare routine that you can start as soon as possible.
FaceGym
If you miss getting a facial, an expert will teach you how to give yourself a DIY facial. Then you can give yourself this treatment whenever you want it.
Other brands provide their clients with a virtual FaceGym, where a professional will recommend the best techniques and exercises to lift, tone, and contour specific areas of your face. After the appointment, you are likely to feel refreshed, and you can use these techniques in the future, too. Perhaps you will even start your own virtual beauty business one day if you are truly impressed by the process.
Digital Make-Up Sessions
Many of the leading beauty brands offer digital make-up appointments, too. During these sessions, you can talk to an expert about a range of beauty options.
Among the topics to discuss are shade selection, color matching, and application techniques. Even better than that, by using the camera on your phone, you can get a virtual try-on session so that you can see how a particular lipstick would look on you. This extra feature means you will no longer buy a lipstick that you won't wear once you have it because it is too bright for you.
Fragrance Shopping Online
A sure-fire way to perk up your spirits is buying a new perfume. The fresh scent can help you feel invigorated.
Now, you wouldn't believe that buying a fragrance online is possible, yet beauty companies have found a solution to that, too. You can book online sessions to talk to a fragrance expert and, after that, the company will send you up to three free fragrance samples. The process involves explaining the types of scents you prefer so that they can match you with samples that you are likely to want to wear in the future.
Style Your Hair Online
Many people have explained that going to the salon to get a haircut is among the day-to-day activities that they have missed the most during the lockdown. Some people explain that their tresses have become unruly and they're not sure how to style the locks that are much longer than normal.
During virtual sessions, companies allow you to talk to a hair care professional in order to get tips on styling your hair at home. There are also online tutorials about how to dye your hair by yourself since a stylist has not been able to get close to you with the social distancing guidelines related to COVID-19.
Conclusions About Virtual Beauty Services During COVID-19
Beauty companies jumping on the online services bandwagon has provided people with a way to feel good about themselves during lockdown by spending time accenting their beauty. Furthermore, during an uncertain time, customers have been able to enjoy a way of maintaining a semblance of normality in these troubled times.
Plus, they probably won't forget those brands that were there for them when they were so needed. They are likely to remain loyal to the companies that offered samples or went the extra step to provide them with a conversation that took their minds off the pandemic.
While the virus is bound to disappear at some point, virtual beauty services are likely here to stay. They are a fun and easy option, particularly if someone does not want to leave the house. They also provide great opportunities for people to connect with those who are on the other side of the world; if you live in New York, there's nothing to stop you from talking to a beauty expert in Paris.