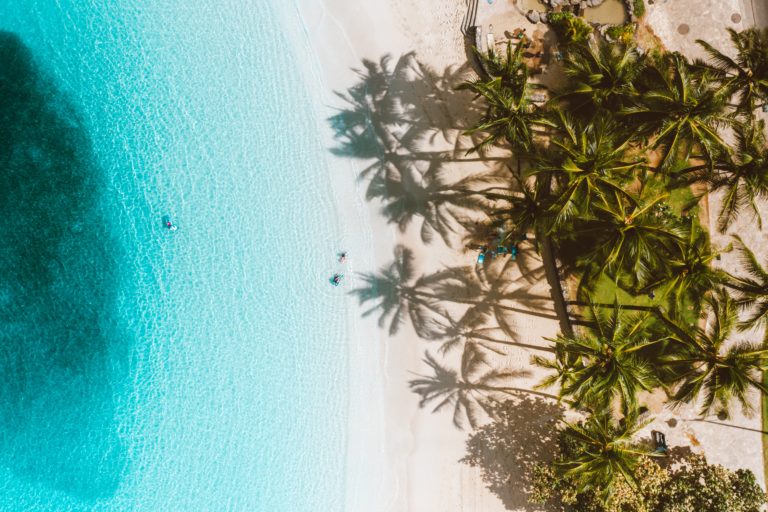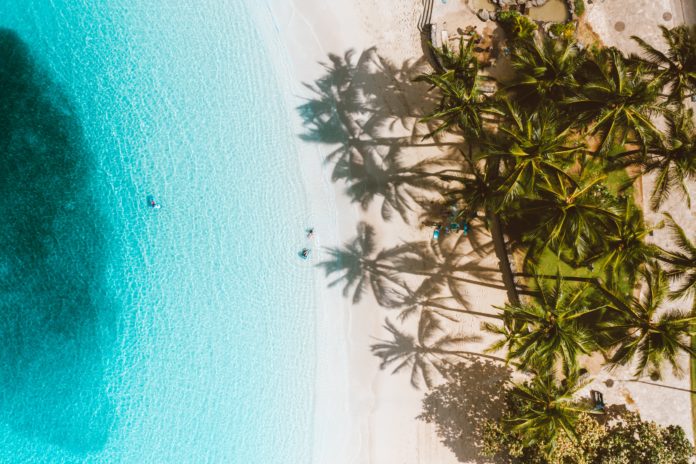 Located on Nantucket Sound, Hyannis is known as the "heart of Cape Cod." This town is perfect for vacation trips and is filled with many amazing adventures. If you plan to go to Hyannis, here is a complete list of things to do in Hyannis with your family and friends.
Things To Do In Hyannis
Hyannis is known for its sandy beaches, seaside art, amazing seafood, best restaurants, museum, amusement park, and amazing water sports. Here we have something in this list that will please everyone.
Cape Cod Maritime Museum
When in Hyannis, do not forget to dig into the nautical history of Cape Cod Maritime Museum, featuring models, art, and maritime artifacts to give a glimpse of the seafaring history of people.
The museum also features an amazing boat collection that is over a hundred years old. If you wish to experience how wooden boats at Cape Code are made, there are plenty of boat workshops on the ground to learn how you can make these yourself.
Read More- 4 Destinations for a Great Family Vacation
Zion Union Heritage Museum
Other popular places to visit or things to do in Hyannis are taking a tour of the Zion Union Heritage Museum. This building features memorabilia showcasing Cape Verdean American and African American history, exhibits, and artworks. If you want to know more about ethnic diversity and the rich culture of Hyannis, you must visit this museum.
Cape Codder Water Park
If you are going to Hyannis with your family and looking for some fun adventures, then you should take a visit to Cape Codder Water Park. There are so many attractions that kids will enjoy, including a wave pool, water slides, a play area, and a spacious bath where children can have a blast.
The water park also has an on-site snack bar, so there is nothing to worry about where you can feed the kids when they are hungry. Want to spend a few days at the waterpark with your kids? The park is located in a resort where you can spend a few nights.
Read More- The Frugal Travellers Guide To A Luxury Vacation
Hyannis Rear Range Light
Another must-do thing when in Hyannis is viewing the rear range light. Once Hyannis Harbor was lit by a pair of lighthouses, and one of them was the Hyannis Rear Range Light. It was built in 1849 and was shorter than many other lighthouses as it was used to guide the ships to reach the wharf.
Now the Front Range Light is demolished, and the Rear Range Light can no longer be used as the lighthouses; however, the visitors can take a peek from the Harbor Road.
Watch boats sail at Hyannis Harbor.
Watching sailing boats is one of the most relaxing things in the world, and Hyannis Harbour is the best place to visit. If you are lucky, you may also get to visit local artists selling things along the harbor.
If you wish to level up your adventure, step on a boat and go on a cruise which allows the guests to enjoy beautiful views of the Nantucket and Hyannis sound from the water.
Shopping spree at Cape Cod Mall
Cape Cod Mall is the only indoor shopping center in Hyannis and has been around since the 1970s. The mall has a number of shops, including some major department stores for people who like to indulge in a shopping spree.
You will also find several dining options to choose from, including the popular food chain branches and a 400 seating international food court. If you would like to watch a movie, you will love the wide-screen cinema. There are currently more than 70 establishments inside the mall.
Read More- Best Things to Do in Chicago for Christmas
Check Art Work at Kennedy Gallery & Studios
If you wish to buy some unique keepsakes that will remind you of an amazing holiday in Hyannis, you must not forget this one of the things to do in Hyannis to visit the Kennedy Gallery & Studios.
You must also pick unframed or framed options and get them framed right there. You will have plenty of options to pick from, so you find something you really like and bring it home.
Buy a souvenir from Mrs. Mitchell's Gifts.
No trip is ever completed without buying a keepsake from your holiday trips. If you like to buy, keepsakes do not miss to visit the most. Mitchell's Gift Shop. This shop specializes in nautical-themed items, jewelry, toys, and home decor items. It is located along Main Street, so you can explore after you are done shopping.
Kalmus Beach Snack Bar
Kalmus Beach Snack Bar is not like a regular beachside snack station offering ice cream and sodas. It is one of the best restaurants in Hyannis, offering extensive seafood options, burgers, salads, and fruits.
You must try the fried scallops, lobster rolls, and onion rings when you visit this place. The snack bar is situated at Kalmus Beach, a popular beach loved by the windsurfers.
Ferry ride with Hy-Line Cruises
There are so many things to do in Hyannis, but a ferry ride should not be missed. Hy-Line cruise offers high-speed ferries that will take you to the Nantucket and Martha's Vineyard or even to an inter-island cruise or adventure.
You get an option for drinks and food as well onboard to satisfy your taste buds along the shore of Hyannis. If going during summers, you must book a reservation as it is difficult to find a slot.
Relax at Keyes Memorial Beach
Also known as Sea Street Beach, Keyes is a great option for people who like to stay away from crowds and visit the lesser-known beaches. While Memorial Beach is not as popular as the other ones in Hyannis, it is complete with grills, lifeguard service, picnic tables, snack bars, and bathrooms.
If you like fishing, you will find some spots to try your hand. Beach entry is free; however, you have to pay the parking fee if you bring a car.
Chug Cape Cod Beer
Vacations are incomplete without drinks, so the best thing to do in Hyannis is chugging down beer in Cape Cod, a local brewer. They have a range of brews to satisfy and tickle your tastebuds. The best part is they also offer samplings if you wish to try different flavors.
Cape Cod offers a daily tour at 11 am where people can see how the brews are made. You can also take your dogs along if you are visiting with one.
Visit Red Fish Blue Fish
If you like to buy unique and quirky souvenirs, then Red Fish Blue Fish is where you should visit next. You will find some eye-catching products like home decor, jewelry, glassware, soaps, candles, and arts.
Most of the products here are made by Hyannis artisans, which makes it good for people who support local sellers. This is definitely one of the must-do things in Hyannis to find some knick-knacks.
Read More- Things to do in Mauritius for the next holiday 
Visit Ryan Amusements
If you are looking for fun places to visit with your family, you should take them to Ryan Amusements. The biggest fun part of the Ryan Amusements is the bowling Alley featuring tenpin bowling, candlepin bowling, along with a light and sound show. If you do not enjoy bowling, you can take part in other fun activities.
If you would like to do something in the group, you can go to escape rooms or pay for laser tags. Your kids will have a fun time playing at the arcade. When you get hungry, you can go eat at the on-site restaurant to get food and drinks.
Play golf at the Hyannis Golf Course
If you love golf or are a professional golfer, you must head over to the Hyannis Golf Course, which is great for beginners as well as professionals. They also provide golf lessons here in their 18 holes, well-maintained courses.
They have an on-site restaurant where you can order snacks and even full-course meals. The rate is quoted exclusively on a bucket of balls and the use of a golf cart. This public golf course does not require you to apply for any kind of membership to play.
Check the designs at The Silver Seahorse.
If you like silver jewelry, then one of the things you must do when in Hyannis visits a Silver Seahorse. They offer a variety of jewelry like earrings, rings, necklaces, and bracelets, as well as other gift items like salt-pepper skaters.
If you love nautical theme accessories, you will love this place for its feature design accessories. The staff is great at assisting the clients in finding a perfect item- you just have to ask them, and they will provide the best suggestions to find the perfect item for you.
Read More-Pacify Your Travel Bug During Your Trip from the USA to Thailand
Enjoy Katie's Homemade Ice Cream
Trip Hyannis is incomplete without visiting Katie's Homemade Ice Cream, which was dubbed as the "Best ice cream on Cape God." Ice cream flavors depend on different seasons, meaning every time you visit this place, you will get something new to satisfy your tastebuds.
Classic flavors like chocolate and vanilla are a staple, but if you feel a little adventurous, you try the exotic ones like rosemary fig, ginger lemon cookie, lavender honeycomb, and rum raisin.
Go Food Spree at Brazilian Grill Fare
If you love a good food binge, then you must try a meal at the Brazilian Grill, a traditional barbeque restaurant where servers carve meat on your plate. You will have a variety of options of meat skewers and in different portions, as you like.
If you do not fancy eating meat, you can go to the salad bar in the restaurant where you can also try other food items like sashimi and sushi. You can drink cocktails with your meals and also try the authentic Brazilian beer to complement.
Treat yourself at Seaside Saloon and Spanky's Clam Shack.
This is one of the best restaurants in Hyannis, no wonder it has won awards for the best seafood. It is located on Hyannis Harbor, so you get not only great food but also a great view to enjoy. If you wish to have a fancy dinner, you can order the New England-style lobster dinner.
However, if anyone in your group is allergic to seafood, don't fret; they have a range of pasta, burgers, and steaks to offer. They offer food in huge servings, so remember to share.
Read More-List of Best Nude Beaches in the World
Final Words;
Hyannis is not just the heart of Barnstable but also Cape Cod for a good reason. This picturesque village has so many activities and delicious food to delight people of all ages and interests.
You should always plan your itinerary to see the sights around and make the most of your trip. The above best things to do in Hyannis will make sure you do not miss out on anything while voting the beautiful town.