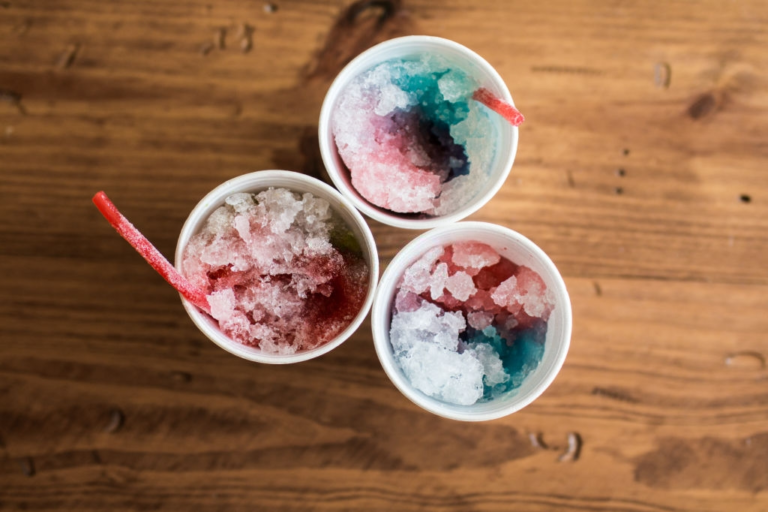 Do you want to make something refreshing and chilled recipe at your home and make your children, family, and friends glow in this summer season? Try this Shave Ice made by using fresh fruits. We are using three fruits: pineapple, mango, and plums. You can make your own favorite tropical fruit syrup by following the same process. 
This recipe is so easy and refreshing for your kids, they may ask you anything from the outside. It is a chilled, refreshing, heart-melting, summer recipe that has benefits of fresh fruits. 
Per serving of Mango-Pineapple Syrup contains 361 Calories, 71 grams of Carbohydrates, 7.2 grams of Protein, 28 grams of Chol, 5.6 grams of Fats, and 104 milligrams of Sodium.  
Check out our Fresh Fruits Syrup Shave Ice Recipe
Ingredients Require To Make Shaved Ice: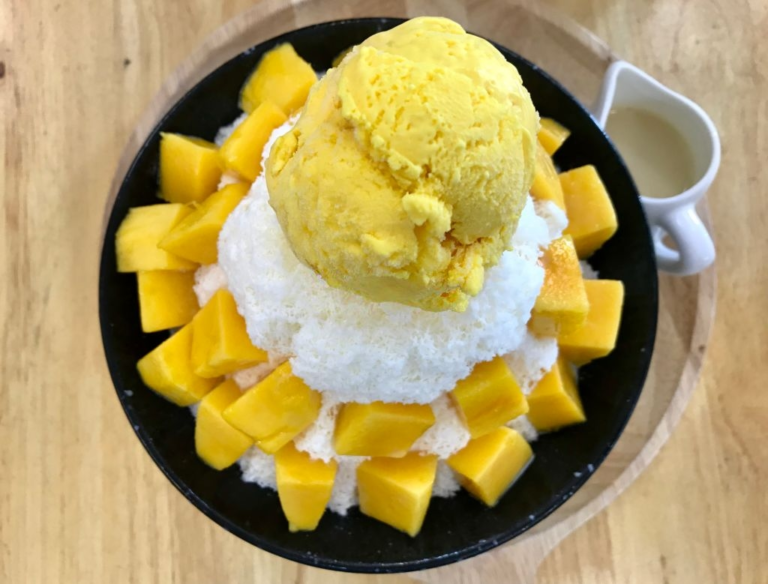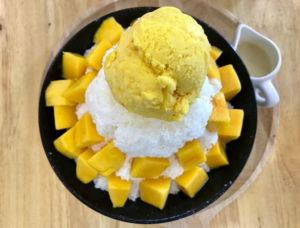 To Make Mango & Pineapple Syrup
One Cup of Mango Peeled and Sliced

Two Cups of Fresh Pineapple Cubes

One-fourth Cup Of Sugar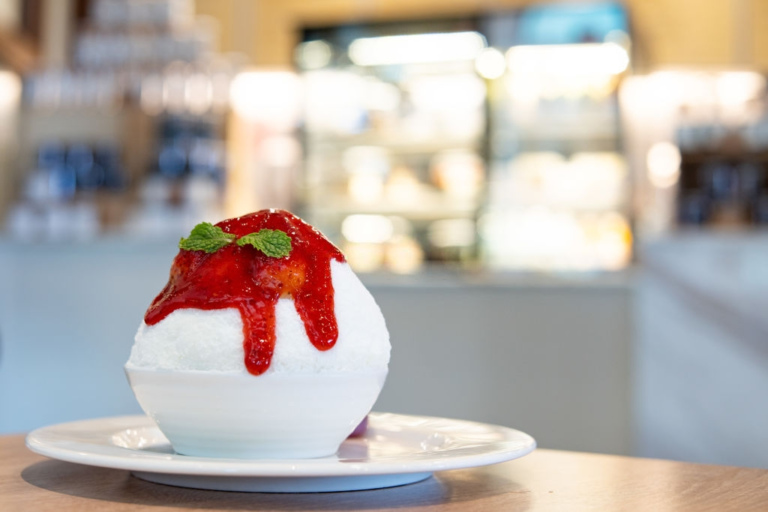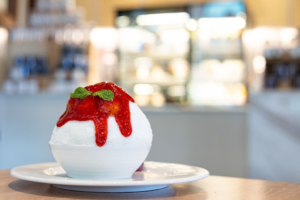 To Make Plum Syrup
One lb of red plums, sliced & pitted

Half Cup of Sugar

One tbsp of lemon juice

One Pint of Vanilla ice cream

Coconut Flakes, Toasted

14 oz. of condensed milk, sweetened
Directions To Make Refreshing Shaved Ice: 
To Make Mango & Pineapple Syrup:

In a medium-size saucepan, put the two cups of water, peeled mango slices, cubes of pineapple, and boil it on a high flame, continuously stir till the sugar dissolves completely. Now simmer the heat to low, and cook the syrup till mango and pineapple get softened for 15 minutes. Turn off the heat and let the syrup cool down at room temperature for one hour. Take the blender and pour the cooked

puree and make a thick syrup. Strain it using a strainer and set it in the refrigerator.

To Make Plum Syrup:

Take a medium-size saucepan, put one cup of water, sugar, and pitted plums and boil it. Bring it to boil and continuously stir on high flame till the sugar gets dissolved. Then bring to a simmer on low flame, cover the saucepan with a lid and cook it for about 20 minutes. Turn off the flame and set it to cool down for 10 minutes. Take the blender and the cooked plum into it, add one tbsp of lemon juice to it and blend it very well. Strain the mixture using a fine-mesh strainer, you can add little water if needed, take out the thick syrup. Keep this thick syrup inside the refrigerator. 

To Make Shave Ice:

Take two cups of ice cubes, run them in the food processor until they look like snow, or you can do the same using the shave-ice machine. 

Now, in a serving dish, put a scoop of ice-cream (vanilla), put shaved ice on top, and then drizzle any of the syrup on it and, at last, the condensed milk. Garnish it with the toasted coconut flakes. Your favorite shaved ice is ready, and you can use this syrup of many servings.