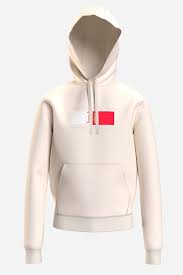 Tommy Hilfiger recently announced that the brand will use 3D design technology in designing apparel. The brand has hired a digital designers team at its Amsterdam Headquarters. This will be the first step towards digitizing the value chain. 
Tommy Thomas Hilfiger is the founder of the brand. All the design process from like sketching and sampling will be done using 3D design. The part where everything is sketched on paper and preparing physical samples will be eliminated.
The first digitally designed fall collection will be launched in 2020. The brand is promising that by 2022, collections will be entirely on the 3D design platform until they are sold or appear on the runway.
The brand will train employees and give them 3D design training to upskill their current skills including patternmaker, product developers, merchandiser, and fit technicians.
. Grieder says. "People don't like to change and be open to newnesses, but it only takes one time."
"The potential of 3D design is limitless, allowing us to meet consumer needs faster and in a more sustainable way," said Daniel Grieder, chief executive officer of Tommy Hilfiger Global and PVH Europe.
 "The technology has become a fundamental tool in our collection design and has the potential to significantly accelerate our speed to market and replace traditional product photography entirely. For our Fall 2020 season, our men's dress shirts will be 100% 3D designed and require no sample production; the difference will be almost indistinguishable from styles designed and presented historically. This is the future."
 Tommy Hilfiger first started the "3D design journey" in 2017, and come out with innovations like a digital fabric, digital apparel patterns, digital 3D presentation tools, and color asset library.
 Currently, the brand is using 3D design technology for polo, knit dresses, loungewear, and jeans.