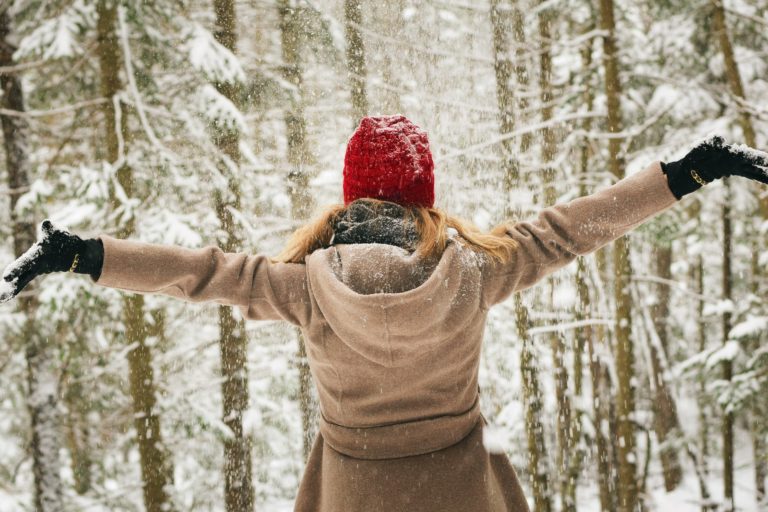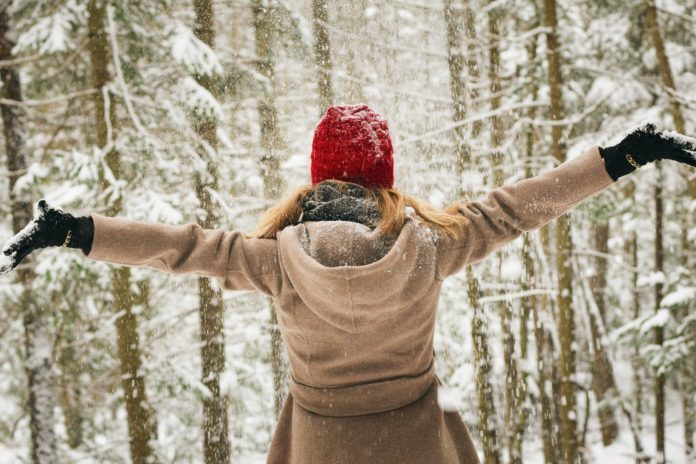 The Winter season is long and cold hands are an inevitable part of winter. However, with the help of the right winter work gloves, you can not only go outside to play in the snow but also do your pending repair work.
To keep your hand protected from cold winds, we are here with a complete guide on how to pick the best cold weather gloves for you and some of our favorites available in the market.
What to Consider When Buying the Best Winter Work Gloves
Winter gloves are not the same as the gloves you use while landscaping and other warm-weather jobs. They need to fulfill a whole different set of requirements to prevent any injury and discomfort.
Here are some essential things that you must consider when shopping for the best winter work gloves.
Type of Work
Winter work includes snow removal or emergency mechanical repairs, but it also includes other projects that you don't have time to do during hot weather. If you plan to do some repair work, you must look for the best dexterity rank in your cold-weather gloves so the fingertips can easily grasp even the smallest hardware.
The gloves should be thin to fit within tight places like a restrictive engine bay, and for snow removal and other less technical work, the gloves should be waterproof and sturdy to keep your hands warm and dry. Having a cuff is great to prevent any snow from seeping onto the wrist.
Material
Another important thing to look for in any best winter work gloves is the material used for mechanic style and traditional work in gloves. Synthetic materials like spandex, nylon, and polyester are commonly found in mechanic-style gloves. The materials are tough, lightweight, and waterproof to offer dexterity and fit into any tight places.
For other projects wearing heavier gloves made of insulated leather trap the body heat on the inside and keep cold temperature and water away. These may be lined with wool to offer top heat retention.
Fit
If you are searching for the best possible functionality and comfort, trying to do a project wearing large gloves can be a fumbling experience. As most of the insulation traps body heat, using air pockets gloves that are too tight to squeeze the air pockets can reduce heat retention.
Many manufacturers offer size charts to pick the best winter gloves suitable for your hand size. This size chart is helpful in identifying the right fit for different manufacturers.
Layers
Gloves that come with a single protection layer will not protect your hands in cold weather or from snow or rain. The best cold weather gloves come with multiple layers of material, all functioning together to keep your hands warm.
The outer shell layer made of synthetic material or leather protects the hands from injuries or abrasions while keeping water and wind out of the way. The fleece, polyester, or wool insulation layer prevents the loss of body heat and keeps you warm.
Wool is known as the best insulator and retains heat even when in wet weather conditions. The second best insulator is fleece having similar properties as wool but is a little less efficient. Polyester is the least effective of all three shell layers.
Breathability
If your palms get sweaty inside the gloves, they will start losing all the insulation value. A glove with little breathability will prevent your hands from getting too hot and allow air to escape while maintaining the cold temperature.
Natural fibers like wool are more breathable as compared to synthetic material. Rawhide or leather winter work gloves with nylon back offer breathability without exposing hands to external elements.
Waterproofing
Winter work gloves should be waterproof, and there is no one way to damage your fingers, skin, nerve endings, and dexterity other than to get your hands soaked in cold temperatures.
Rubberized gloves prevent water from coming out while these are not very breathable but are excellent choices when working in snow or rain. Materials that are not water-resistant cannot be treated with silicone sprays and additives to create a layer that sheds water so it cannot be soaked through.
Dexterity and Touchscreen Compatibility
Nowadays, using a phone while wearing gloves is important too. Buy the best winter work gloves that feature touchscreen compatibility and also offer enough dexterity to create quick updates or posts.
Most manufacturers are now making gloves with carbon-infused fingertip pads that are smartphone recognizable. You should get the right fit and enough dexterity to take a photo, check your emails, or send a text without exposing your hands to cold wind.
Read More- Best Hoodies For Men To Try This Fall-Winter
Our Top Picks
These are some of the best winter work gloves that keep your hand dry and warm in almost every situation.
SwedePro Chainsaw Mitts
SwedePro Chainsaw mittens are really great. These are not very heavily insulated or warm mittens but offer good dexterity, which makes them one of the best cold weather gloves. For extra protection from cold weather, you can slip wool liners and can be used with a circular saw during cold weather.
For extra protection, these have chain-stopping material sewn at the backside of the left mitten. It is a synthetic warp knitted tough material which, upon contact with spinning chain, winds itself immediately and snarls it and well as the saw sprocket.
The material has high tensile strength and winding action, which brings the chain to stop and mitigates potential injuries. Your left hand barely makes any contact with modern saw chains because of chain break and handguard; however, some people manage to do it anyway.
Read More- Winter Essentials As The Weather Begins To Cool Down
Vermont Glove Woodchopper's Mittens
One of the most dexterous mitts in our list is from Vermont, made of goatskin and tough nylon thread with webbed reinforcement at the thumb. These gloves are suited for cold weather but not at very low temperatures. You can wear them while doing vigorous work like shoveling snow.
What sets these winter work gloves apart is the size and fit, which makes them apart to be worn over lightweight, warm glove liners. If you buy extra liners, you will stay warm even in cold and soggy conditions with a dry liner. By separating the liner, you can dry these two more quickly.
Give 4 Season Gloves
If you are in search of the best heavy knit winter work gloves, then look no further than Give'r 4 season gloves. These are thick leather gloves with an impregnated wax finish and double layer reinforcement at the palm, thumb, and fingertips. It makes great warm work gloves with its 40-gram insulated lining.
These features make these gloves a little too stiff, which is why the manufacturer recommends heating them in an oven at 200-degrees for two minutes and then wearing them to work. The thermal profile of these gloves is good.
Superior Glove Dexterity
This low-cut and semi-disposable cold weather glove is best suited for wet winter work. It has three parts construction- a rubberized PVC crinkle finish, a shell together that adheres to the finger and palm. As this is a semi-disposable and low-cost men's work glove, it is suitable for use in the winter season.
It has three-part construction- a rubberized PVC crinkle finish, a nylon shell, and a fleece lining. Given the low cost, thin insulation in the thermal profile is not that bad. This glove performed the best in the dexterity test, which is required when using it while drilling, using a hammer, pliers, and ratchet wrench.
Read More– Best Winter Sweaters For Women
Mechanix Wear FastFit Insulated
This double-duty and triple-duty glove can be worn outside when going for a walk or doing light work like raking leaves. The Mechanix wear warm work gloves can handle upto 40 degrees F. Also, the close fit and synthetic fiber allow them to slide easily into the baggy mitten like Choppers or SwedePro. Their dexterity is as good as bare hands.
The best thing about these winter work gloves is they are touchscreen friendly. However, it may not work every time, and the experience can be a little uneven.
IronClad Tundra
If you are looking for the best cold weather gloves, then you must check out IronClad Tundra. It is a full synthetic glove with a waterproof insert and shell backed by 200-gram insulation to always keep your hands dry even in slushy weather.
These ironClad gloves also protect your hands with padding at the knuckles and reinforcing materials around the tip. The glove palms are lined with high-traction and coarse fabric to have full control over the snow thrower or on the rope on your kid's sled as you go hurtling downhill.
Wells Lamont Cowhide Thinsulate
Even after several years of use, these winter work gloves are still going strong. These are some of the most durable warm work gloves and insulated fleece lining that make it even better, especially in cold weather.
The insulated wells work gloves use a cowhide exterior which is a perfect glove material. It is tough and extremely durable, and the best thing is it retains shape for years while improving with age.
Read More- Best Winter Sweaters For Women
FAQs About Winter Work Gloves
There are a lot of layers that go into winter work gloves. Here are some of the most commonly asked questions answered specifically to clear your doubts.
What is the warmest material for work gloves?
Wool is the warmest material for warm work gloves but is not as durable as other shell materials. As wool is easy to puncture, it does not hold well against abrasions.
Are leather gloves warmer than wool?
Wool is more warm compared to leather or any other material. It works by trapping the body heat and insulating it even during wet conditions.
How do I keep my fingers warm in work gloves?
Make sure that your gloves are not very tight to maintain the blood flow on your fingers. Do not squeeze your hands tightly when you use the tool, and remember to keep your fingers and hands dry as possible.