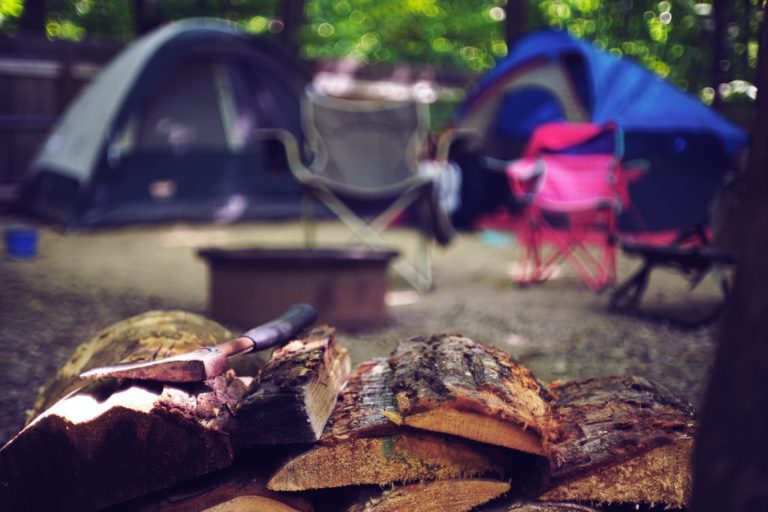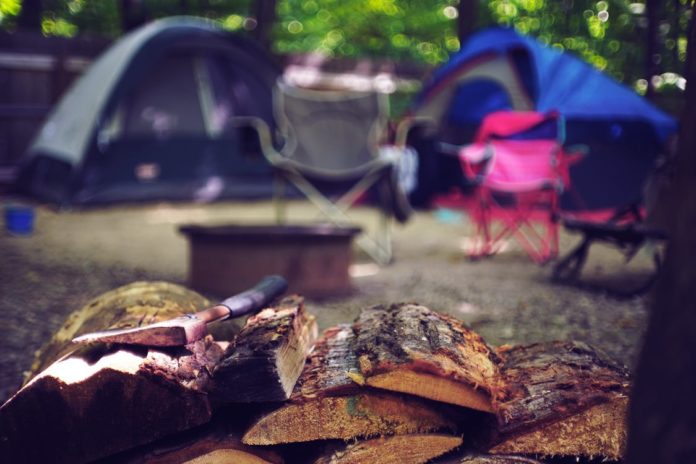 From craft and self-sufficiency to survival, there is no particular purpose that you should be buying a camping axe for. Axe work is very appealing to everybody, even the most peace-minded people. Think about the crunch that a good quality camping axe creates on wood; isn't it satisfying to your ears
? A camping ax is cool, but it also becomes important for you whenever you're camping. People who regularly go camping know how crucial it is to have good quality camping ax; it helps collect wood for the fire. Even if you're only picking up wood chunks, the ax will help you trim them well into fire-sized pieces.
With so many options available in the market. Choosing a good quality Camping ax becomes a bit challenging. Worry not, campers; we have your back on this one; in this article, we'll tell you about our tried and tested and the most trusted camping axes that will help you choose the best camping ax for yourself. Stay tuned.
Read More- The Ultimate Camping Gear You Must Own If You're an Adventure Junkie
How to choose the Best Camping Axe
Selecting a camping axe that best suits your needs isn't that difficult; you have to keep some factors in mind, some of which are listed below…
Efficiency
The cutting power is a very important factor that plays a crucial role in determining the quality of an axe. And the overall cutting power of a camping axe depends on the blade, the grip, and the balance of the axe.
Grip
A camping axe with a good grip will ensure that your hand doesn't slip on the handle while swinging it in the air. A handle with a good grip will ensure that the axe doesnt fall from your hand and you dont injure yourself badly.
Balance
The balance of weight in the camping axe plays a very important role in giving you the efficiency you expect. Make sure that most of the weight of your camping axe is its head, as this will give greater control and power during chopping.
Blade
The efficiency of the blade of an axe depends mainly on the material used to make it, but another thing about the blade that is very important is its width. If both the bit and the blade are too thick, trimming will be very tough. Whereas if both the blade and the bit are too thin, there are chances that the axe might get stuck when used to cut larger logs.
So it is important to have a good combination of blade and bit thickness.
Hand forging
Most commercial axes are made by machines that produce axes in bulk and where no attention is paid to the forging of a single axe. Conversely, forged axes are made out of a highly laborious and tough process without machinery. The hours of labor and sweat that go in the forging the head of one axe is greater than any of the machine-made axes. And this is the reason why hand-forged axes are more expensive than commercial ones.
Most hand-forged axes also come with hand-made handles, further adding to their value. And many people argue that the final hand-forged camping axe has a greater value than its machine-made counterparts.
Price
Price -plays an important role in determining the best camping axe and choosing between similar-looking products. Warranties on tools like camping axes can distinguish between the two same-priced axes.
A camping axe that is a bit expensive but provides a lifetime warranty would be a food option over the low-priced one and doesnt provide any warranty.
So try to consider the warranty aspect and choose the best-priced camping axe for yourself.
Weight and Portability
While most heavy axes are considered the best ones, they also have their drawbacks, like the inconvenience of carrying them on overnight camps and treks. The weight and portability of your camping axe depend on how much weight you would like to carry with you while camping. The solution to this problem is considering camping axes that are lightweight and smaller in size but provide the same performance and durability as the bigger ones.
Build Quality
Have you ever thought how disappointing it would be to carry an extra heavy camping axe to the forest only for it to break in the middle? It would be the saddest thing in your life, we are sure. And to avoid such situations, special attention must be paid to the quality and material of the axe you chose. The material used should be durable and lightweight at the same time so that the axe easy to carry and use.
Read More- Is Camping Cliché for You? Pick Out These Glamping Destinations in the USA!
6 Best Camping Axe options to choose from
Hoffman Camping Axe
If you are looking for a high-quality and durable Camping axe that will last you a lifetime, the Hoffman Camp axe is the perfect option. Handcrafted in the USA by Liam Hoffman, this axe has heads that are heat-treated and are attached to hickory handles.
Its 2.25lb weight works for you and makes chopping of both the hard and softwood very easy. The Hoffman Camping Axe comes with a 19-inch handle that helps maintain great control even on the most accurate cuts. And the best part about this great camping axe is it comes in three different weight variations and five handle lengths to choose from.
This option is a bit expensive and probably the most expensive one of the 12 options listed in this article, but trust us, this camping axe will provide superb performance and last you forever. So the Hoffman Camping axe is worth its price.
Alder Rheinland Hatchet
It is very hard to find a camping axe that is incredibly durable and yet good-looking. But the Alder Rheinland Hatchet has a combination of these features, making it one of the best in budget camping axes of all.
While this option may be a little more expensive than its counterparts, it is the best in budget camping ax we've ever found if you ask us.
The wooden handle of this axe has been very thoughtfully designed, keeping agronomics in mind, which makes it safe to hold and easy to use.
The head of the Alder Rheinland Hatchet is made with a large curved blade that allows fine cutting of even the biggest wood logs. The blade is steel, and the handle is made of wood, which gives this camping axe a classic look.
And the best part about the Alder Rheinland axe is that the wood waste created during its making is used to create energy that makes an eco-friendly choice.
Talking about the price, this one is priced at $79; this might sound a bit pricey to budget people, but trust us, the Alder Rheinland Hatchet full fills its price from both the function and looks point of view.
Gerber Pack Camping Axe
The Gerber Pack Camping Axe is an incredibly portable and durable camping aze that can do everything a big axe can. Like a futuristic tomahawk in looks, this one has a very sharp blade attached to a grippy handle. This compact and lightweight axe are best for chopping, stripping bark, and kindling making it the perfect option for overnight hiking and backpacking.
Read More-Some of the Camping Spots You Can Refer to While Your Heart Crave for…
Hults Bruk Almike
Hults Bruk Almike is a camping axe manufactured by a company that has been hand-forging steel since the late 17th century at a Swedish factory. This is why it is hard to argue upon the durability and performance of this axe.
Made with an axe head that is repeatedly struck throughout the making process so that the final product is immensely dense and durable, which can be sensed by looking at the axe.
Talking about its handle, the blade of this amazing axe is attached to a curved hickory handle that will provide you with a great grip. The Hults Bruk Almike is suitable for trimming wood for fire and chopping small trees.
The price of this camping axe that comes with a leather sheath is around $154.
SOG Camping Axe
This is another lightweight and reliable camping axe that is a very important camping tool. With a weight of only 16 ounces and a length of less than one foot, the Sog camping axe is a good option for backpackers and overnight campers.
Despite being so small in size, the tool is sufficiently strong to handle almost all of the camping tasks with ease. The opposite end of this camping axe has a hammerhead that will help in other unpredictable tasks like pounding tent stakes into the ground.
When taken proper care of, this axe will last you a lifetime and keep you happy. The price for the SOG camping axe is around $54, which makes it a quite affordable option.
Husqvarna Hatchet Axe
This high durability classic chopper is one of our favorites. The Husqvarna hatchet axe comes with a curved hickory handle and shiny steelhead that is great for chopping and trimming. Although the 0.5 lb handle makes it less portable and heavier than its counterparts, this camping axe is one of the best and cheap axes you'll find in the market.
If you are looking for a good quality axe and do not care about weight, this one is the perfect option.
Final Words:
A camping axe will not only help you cut, strip, or trim the wood but would also ensure your safety in the wildings. Whether you are a fan of heavy and large camping axes or the small ultralight ones, we hope you find the best camping axe that caters to all your needs and makes your camping experience awesome. We are sure which of the above axes you chose; you'll be chopping a log-off soon.
Let us know where do you go camping next in the comments below.