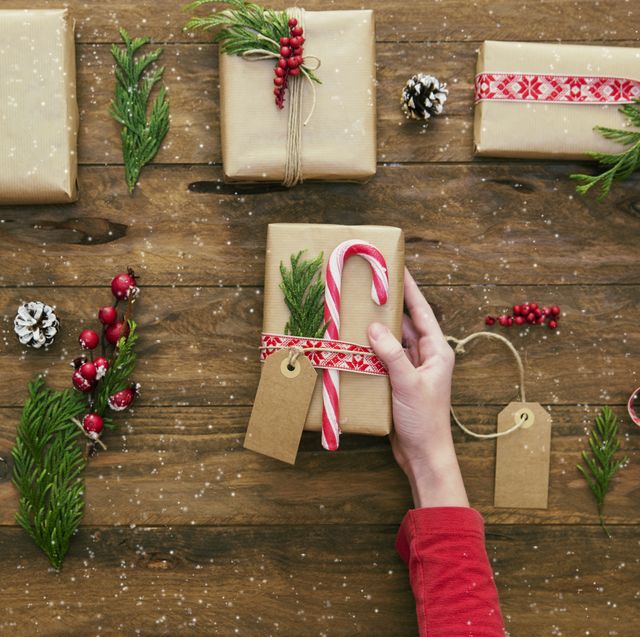 Can't believe that Christmas is just around the corner now, and all the sores are coming up with their online Christmas sales and discounts for users to avail.
Sadly this Christmas is different for some of us who are still under strict lockdown and are struggling to meet their loved ones on these auspicious occasions, bringing together families each year.
But do not worry, it's the modern era of technology. Even if you are not present in person to celebrate Christmas with your families, you can always send them a little something to make it up to them and keep the Christmas spirit alive.
With so many deals and gift sets on the market, it can be tricky to select the best gift that can be of use to the other person. Since we're under a pandemic and our lifestyle has seen a significant shift, spending tons of money on something useless will be a massive waste of resources.
Our Christmas gift guide will be based on economical gifts and gifts that will make your quarantine experience way better than it was before, so you can spend your Christmas eve unboxing and enjoying your gifts all you want.
Hulu Gift Card
Hulu subscription gift card is our first recommendation for many reasons involving the pandemic, lockdown, and quarantine. This year has all been about streaming and binge-watching shows to kill time and get through this challenging phase. While people may have exhausted the Netflix library, it's time to shift to a different service like Hulu.
Since it is a US exclusive service, and you cannot get Hulu in Canada, Australia, UK, or anywhere else, this gift card is one of the few options that can help your loved ones living abroad create an account without a US payment method.
Ulta Beauty Gift Card
Quarantine brought upon a tough situation for all the ladies and gents out there. Unusual sleeping patterns, irregular dies proved to be hard on the skin. But with a thoughtful gift like the Ulta Beauty Gift Card, you give your loved ones the freedom to spend on some good skincare and makeup, whatever suits them from Ulta Beauty.
You can find the Ulta Beauty gift cards on Amazon as well as the official Ulta Beauty website. The gift card can be utilized in-store and online, according to your convenience.
Board Games
You can never have enough board games at your house. This is by far the most versatile gift ever. But considering the circumstances, it suits best in these current situations. We understand that after spending the whole day working in front of the screen, you may want to spend quality time with your partner or family by playing games together and doing something productive.
A board game is the best solution since it will keep your mind active by stimulating brain activity, and you will spend time with your family. You never know, you may spend your Christmas eve having a big family game night.
Work-out Gear
Quarantine made us all chuck our personal health out of the window with junk food and no exercise. But it's time to make a difference, and gifting someone a set of work-out gear may help them and motivate them to take a step towards maintaining a healthy lifestyle.
These gears may include gym wear or exercise equipment like small weights, dumbbells, etc., you can find these on numerous online stores, and with a holiday sale going on, you may get a great deal on multiple items.
Indoor Herb Garden Starter Kit
This indoor heard garden may be a bit different from other gifts and only be suitable for people who have a knack for gardening or cooking. Or for those relatives who have developed a new interest in this field, thanks to the pandemic.
Nonetheless, this gift is an excellent investment and a great way to spend your time at home. And you never know, this may even help someone grow a real herb and vegetable garden in their home. The kit is readily available on Amazon for you to purchase.
Aromatherapy Scented Candles
Aromatherapy candles help you stay calm and composed whenever they are lit nearby. These candles are indeed a very thoughtful gift for your family members. You never know who may need this in their life, as living in isolation with little outdoor activity can be a burden and stress on one's mental health.
These candles contain essential oils with lavender and eucalyptus, which act as stress relievers and help untangle the mental knots. Burn it with your evening tea or while having a therapeutic bath; these candles won't disappoint.