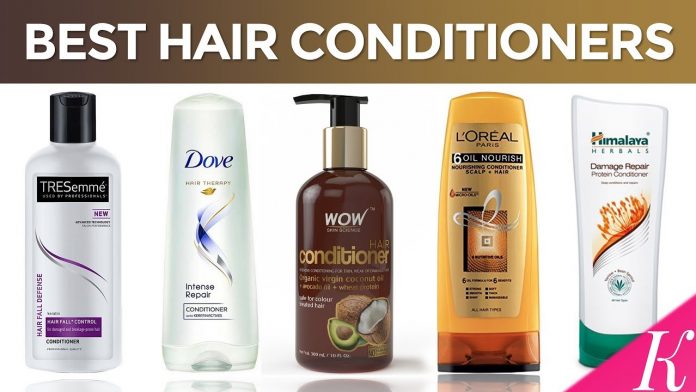 Winter is a very tough season for people with dry skin and dry hair. Dry hair needs extra care from the fall of winter until the end of it. The cold winds absorb the natural hair oil and make it excessively dry and frizzy. Now if your hair looks unimpressive, then you lose your total look. We have to accept that hair largely complement our looks. Not only that, excessive dryness is capable of damaging our hair.
The easiest way to prevent hair damage is to use best moisturizing conditioner for dry hair. Oiling and shampooing your hair daily, may not be enough for complete nourishment of your hair. Plus, when you need to try new hairstyles with your long hair like these or for short hair like these, you need to condition your hair with natural hair conditioner well for the perfect look.
There are many conditioners available in the market which vows to bring back the natural softness to your hair or you can use hair mask for dry hair. This post sums up some of the best conditioners available in the market. Take a look:
1) Tony and Guy Nourish Conditioner for dry hair
This hair conditioner may be slightly high priced, but you are bound to be happy with it. It nourishes each hair stand from root to tip. It penetrates the hair fibre and locks in the moisture, thus revitalises dry and dull hair. So, as a result, you get shiny, smooth and manageable hair.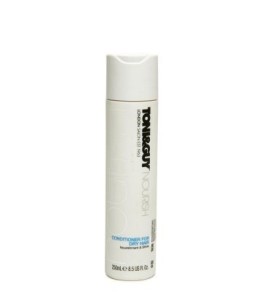 2) Garnier Fructis Fortified Cream Conditioner
I vouch for this conditioner.  Garnier has always come up with the best nourishing products for face and hair. The Garnier Fructis Cream conditioner has the goodness of fruit extract to nourish your hair naturally. If your hair is too dry, this conditioner will help to keep it moisturised throughout the day.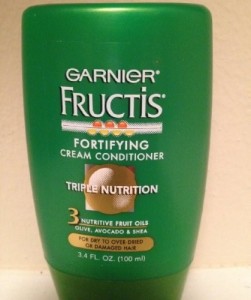 3) Neutrogena Triple Moisture Deep Hair musk
This hair mask is specifically manufactured to give your frizzy hair a relief from the rough cold winds. It smoothens the rough portion of the hair and gives each hair stand nourishment from the root. According to the hair experts, if you keep this mask for some time on your hair, the result will be a beautiful and soft hair.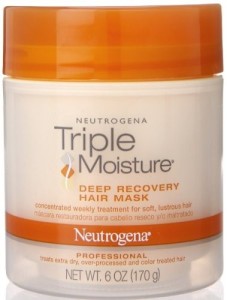 4) Tresemme Conditioner for dry hair
You will notice the difference from the first wash itself. It effectively nourishes your hair from the first wash. So for a quick and immediate result, Tresemme is the right choice. If you want that shiny look for the party, condition your hair with Tresemme. It gives you the soft, supple and moisturised look with a diamond glow.

Also Read: All about receding hairline; it's meaning, signs & causes…from teens to men
5) The Body Shop Rainforest Moisture Conditioner for Dry Hair
It effectively reduces dryness from your hair and moisturises it with care. It is enriched with pracaxi oil, manketti nut oil, babassu oil and coconut oil. It also has community trade fair honey contained in it. Together, they give the effect of soft, shiny looking and damage-free hair. It is a colour free and paraben free moisturizser.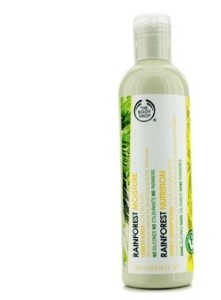 6) Aveda Dry Remedy Moisturising Treatment Mask
If your hair is extremely unmanageable, then try this product. It moisturises your hair and softens it from the roots. It comes with a gentle and light formula to give that extra soft and manageable effect to your hair.
If you want a daily conditioner which nourishes your hair with care, then include this conditioner in your toiletries.

7) Dove Nourishing Oil Care Daily Treatment Conditioner
It contains a very mild nutri oil which has 3x nourishing power to moisturise your dry and frizzy hair. Its mild yet powerful nourishing formula provides deep moisture to hair and hair roots. If you have coloured or styled hair, then use Dove Nourishing Oil Care as it has an advanced repair and care formula to bring the moisture back into your hair.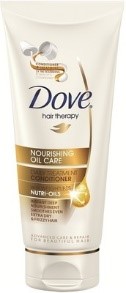 There are a plethora of hair care conditioners to choose from. But these above few listed are our favourites and has been voted among the best. They will keep your hair fresh and happy, and if you are a constant dandruff victim, you should first check out this and then go for choosing the best conditioner here. So this winter season, you should have all the reasons to be happy for your hair girls!
If you think we have missed on any specific product or something, do let us know in the comment section below. Feedbacks and questions are always welcome!