If you are a late-night person and craving strikes you midnight, chill Miami has got everything for you from junk food to healthy salads. Whether you are enjoying a party in South Beach, bar hopping in Wynwood, or simply starving at your home, there are varied restaurants, and fast food places open 24 hours in Miami. 
Miami is one of the popular cities that fall in the list of cities that never sleeps. During the day people work hard and at night people party, and sometimes they party until the sun comes up. If hunger strikes you midnight while partying late or working a late-night shift, then the magic city has a wide range of late-night restaurants to satisfy your cravings.
If you are surfing the net seeking seafood near me, fast food corners open 24 hours, places open to eat near me, or best late-night food corners in Miami, you are at the right place. Here is a list of best late-night restaurants in Miami that you should try to satisfy your late-night cravings.
La Sandwicherie
You might find a lot of yelling, credit cards being waved, no formal lines, or no organized ordering system, it might make you feel frustrated. But, at the end of all this mess, you will be served with a mouth-watering sandwich by a French man. The bread of the sandwich is thick, the toppings are yummy and generous, and the overall sandwich is good enough to make you revisit the place. 
From Sunday to Wednesday the restaurant opens until 5 am and from Thursday to Saturday it opens until 6 am. The sandwich corner has been serving people since 1988. The sandwiches served by La Sandwicherie are thick, and overflowing with meat, veggies, and everything else that you want in the stuffing. The sandwiches are worth the time that you spend there in getting you sandwich.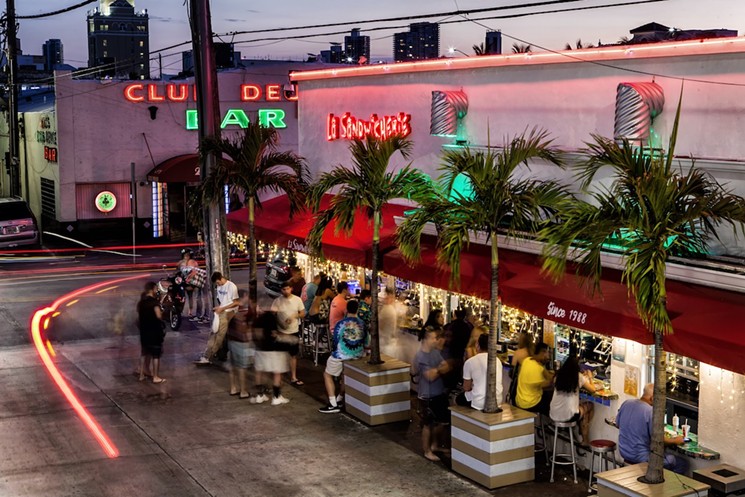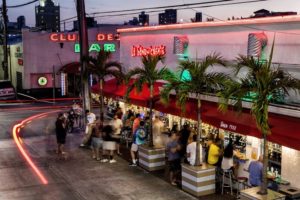 1-800-Lucky
It is difficult to figure out what your mood is around 3 am, so it is better to visit a place with a wide range of options. If you are craving for food at midnight and surfing the internet seeking places open to eat near me, then trust me 1-800-Luck is one of the best places to give a try. 
It has an Asian food hall attached to a bar. There are seven different stalls of Asian foods serving from Thai and sushi to dim sum. There are nice sitting arrangements inside as well as outside. The outdoor scene is more like a party place, and you can opt for the place if you want to continue your party mood.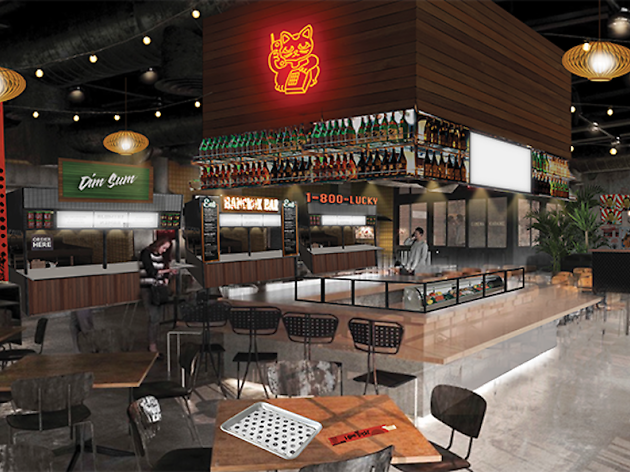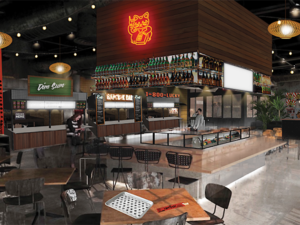 La Moon
It is one of the best places for hotdogs. This Colombian joint offers mouthwatering, saucy hotdogs covered with sufficient toppings, and stuffings that will make you wonder if there is any hotdog in it. Everything on their menu is amazing and delicious. La Moon also has more options; they serve different traditional Colombian dishes like arepas. However, late at 3 am, a 9-12-inch hotdog stuffed with quail egg, bacon, and potato sticks always seems to be a perfect choice. It is an amazing place to visit every once in a while and enjoy the delightful hot dogs.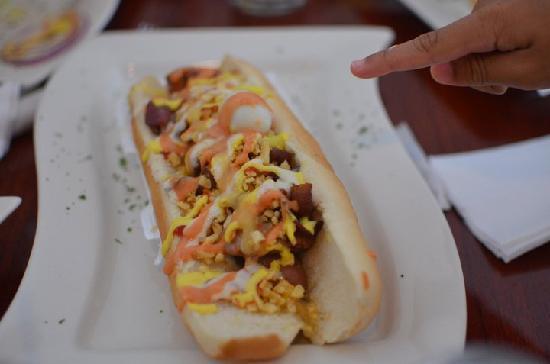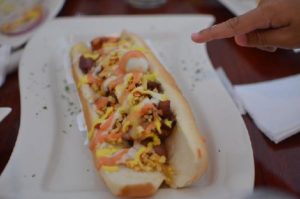 Pizza Tropical
This amazing place is located at Gramps, and it is 1 % pizza and 99% bar. But trust me, 1% is sufficient to justify your visit to this place, whether you want to drink or not. If you want to get drunk and then enjoy a slice of garlic bread, or a slice of pizza loaded with veggies, then trust me, it is one of the best late-night restaurants in Miami. 
You can get a simple thin slice of pizza or a whole pie, depending on your mood. This place is worth giving a try to satisfy your late-night cravings. If you like New York-style pizza, then you will definitely love this place.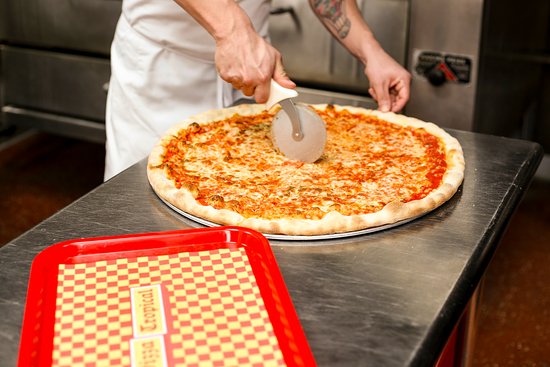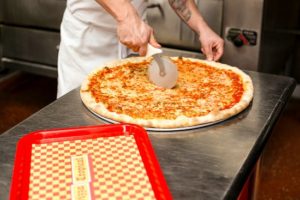 Mary's Coin Laundry
You will always find people at Mary's. There are two reasons behind it, first is that this place is open 24 hours and second it is a laundromat. Yes, you read it right it is a laundromat that serves food. The food portion at Mary's is on the outer side of the sidewalk. You will find people eating sandwiches that are large and loaded with potato sticks. 
This place is local's favorite and all thanks to its menu containing mouthwatering Cuban staples. You can get your best bed-time snacks like a batido and croquetas at this place.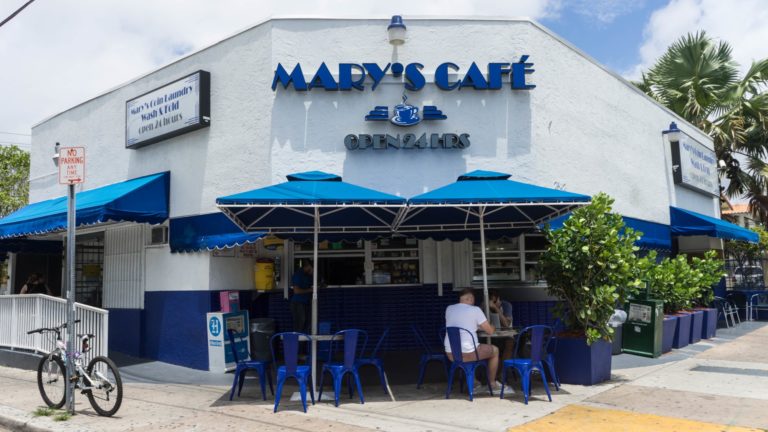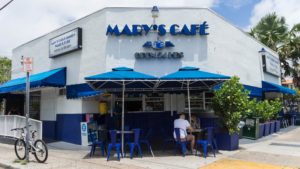 Steve's Pizza
Do you often get cravings for late-night pizza? If yes, then trust me, Steve's Pizza is your place. Many people in Miami have grown up going to Steve's pizza, and now they happily come here at 2 am as adults. This place is far from the nightlife of the city but is still of the popular places to enjoy late-night foods.
The best part about Steve's is that they sell by slices, so you don't have to waste any food. This fantastic old place has Ms. Pac- man game in one corner. The pizzas served at this place is closer to New-York style pizza, but these pizzas have a sweet taste. The fantastic taste of these pizzas is all you need in the middle of the night.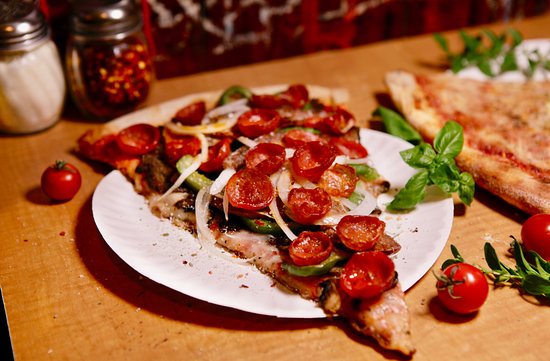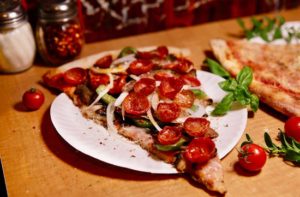 La Latina
La Latina is an amazing place close to Wynwood and Lagniappe, so in case if you are drinking over there and get the carving to eat some amazing food, then trust me, it is the best place to give a try. The restaurant might not work the entire week, but it is open on Friday and Saturday till 5 am.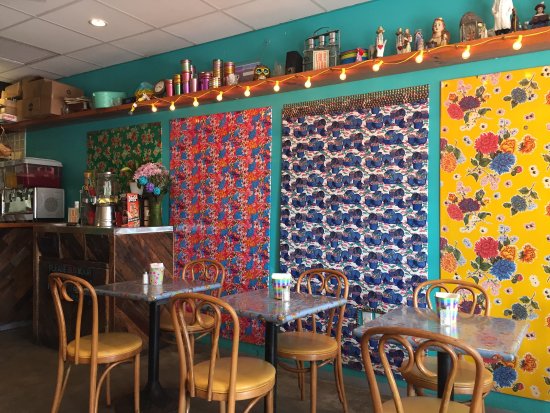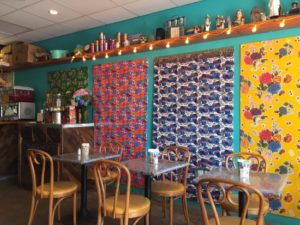 BND Burger
This place has a little burger joint and bar attached to the Wynwood, so if you have been drinking at Wynwood and get the feeling to eat something heavy, then visit this place. The place offers delicious burgers, cheese, fries, and beer.
Every day this place is open till 1:30 am. The options at BND include burgers, fries, milkshakes, and wings. The burger at this place is served on a squishy potato bun that would fit perfectly on the palms of your hands.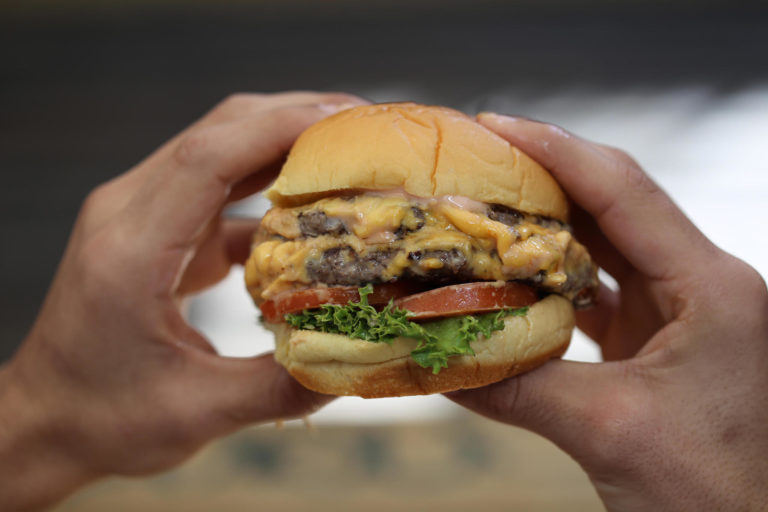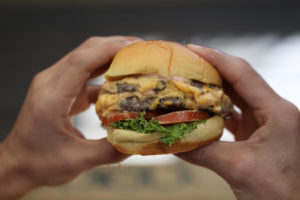 Bodega Taqueria y Tequila
If you go to Bodega on the weekend, you might probably see a lot of people, but those people are likely trying to enter the club in the back. So this is good news for you if you are in a mood to eat a taco or two. Bodega is one of the best places to get tacos on South Beach. The best way to end your night at Miami beach is a plate of tacos.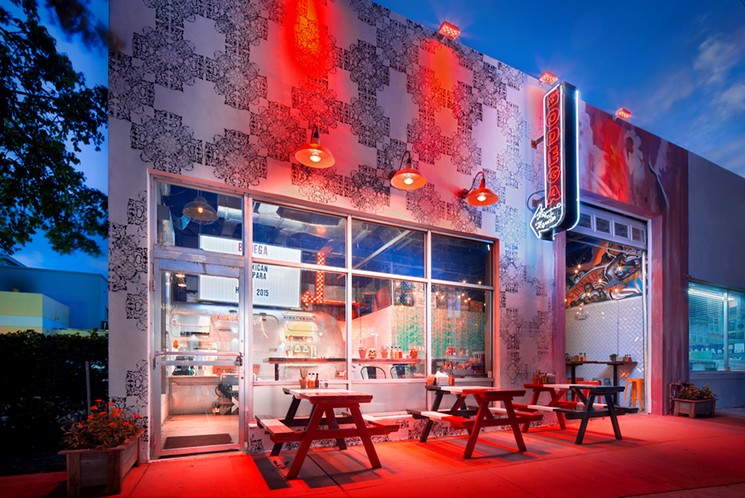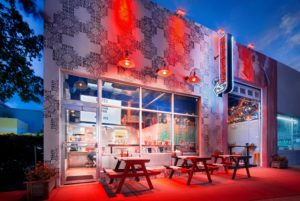 Yambo Restaurant
This place is open 24 hours a day, and it has an amazing interior. Outside the restaurant, there are colorful statues of horses, roosters, and cows. If you love taking photos, this place is perfect for you. Inside the restaurant, at every inch, some sort of sculpture, trinket, and painting is placed. 
Yambo is known for carne asada; however, the menu of this place is loaded with a wide range of yummy and mouth-watering food items like flan, friend hunks, and plantain empanadas.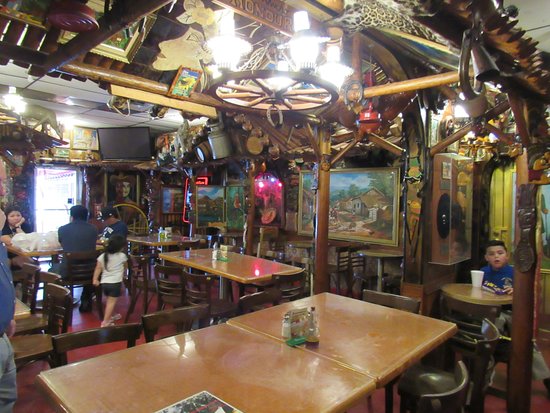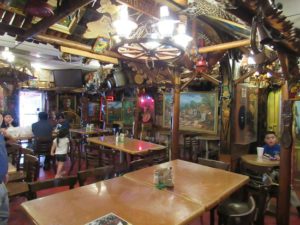 Versailles
Versailles is one of the most famous restaurants known for its late-night schedule. Versailles looks the same at 1 am and 1 pm. It is a popular Cuban restaurant and is open till 1 am on Saturday and Sunday. It is a fantastic idea to have a late-night Cuban sandwich. 
If you are craving a sandwich, then this place is worth giving a try. The amazing thing about this place is the terrifying number of mirrors at this place, so you exactly see yourself how you look like in your after-club state.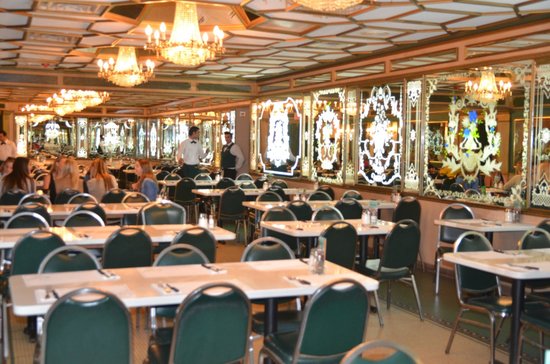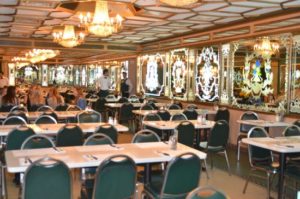 Lung Yai Thai Tapas
If you are able to make a reservation at Lung Yai, then go for it without giving a thought. But you can't easily get a reservation at this place and especially if it is Saturday night. All you can do is register your name and patiently wait for your reservation. The minimum waiting time at this place is 45 minutes, but trust me, it is actually kind of fun. 
Once you sit inside, get ready to eat the best khao soi. It is an amazing place worth your time and patience. If you are a food lover, you must visit this place.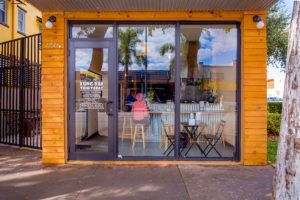 Coyo Taco
If you are a taco lover, then you must visit Coyo Taco. You will have to wait in line in order to enjoy the tacos at this place, but your time is worth the taste of tacos that you will get here. The tacos of this place are one of the best in Miami.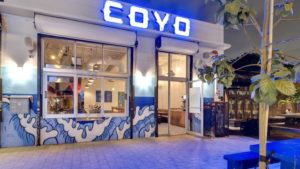 Hokasan
Hokasan is a little restaurant where you can get the best dumplings. The delicious steamed dumplings of this place are fat and hot, and the fried dumplings of this place have perfect crisp on the bottom. If you really want to taste something spicy, then stick to the dim sum options and look for the word "spicy." If you love spicy food, then this place is worth giving a shot.