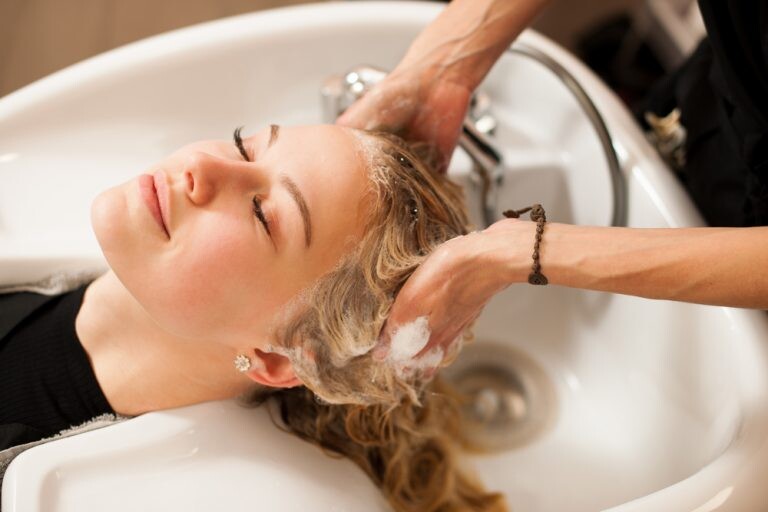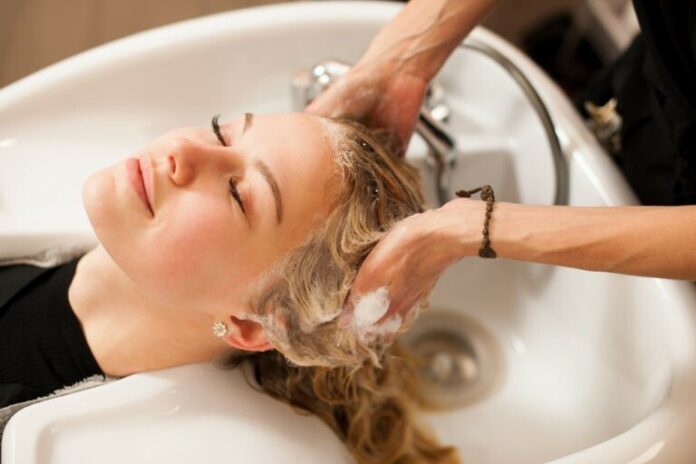 Are you tired of spending a fortune on pricey hair salon visits? Want to enjoy a spa-like experience from the comfort of your own home? Follow these simple steps and learn how to pamper your hair and give it the love it deserves with products you already have at home.
Step 1: Prepare Your Hair
Before starting your hair spa, get your hair ready for the experience. Start by brushing your hair to remove any tangles or knots, then dampen it with warm water to help to open up the hair cuticles, allowing for better product absorption.
After dampening your hair, apply a quarter-sized amount of shampoo and massage it into your scalp to remove any buildup. Rinse thoroughly and repeat if necessary before moving on to your hair spa treatment.
Step 2: Apply a Protective Serum
A thermal protectant serum is a must-have when it comes to hair care. It protects your hair from the heat of styling tools, preventing damage and breakage. Apply a small amount of thermal protectant serum to your hair, focusing on the ends and any areas that are prone to damage.
Thermal protectant serums also help to lock in moisture, leaving your hair looking and feeling healthy. Remember to evenly distribute it through your hair and use it before blow-drying, straightening, or curling it.
Step 3: Apply a Hair Mask
Now that your hair is prepped, it's time to apply a hair mask. A hair mask is a deep conditioning treatment that nourishes and strengthens your hair. You can use a store-bought hair mask or make your own using ingredients such as coconut oil, honey, and avocado.
Apply the mask from root to tip, distributing it evenly throughout your hair. Once you've applied the mask, wrap your hair in a towel or a shower cap and leave it on for at least 30 minutes.
This will enable the mask to penetrate your hair and provide maximum nourishment deeply. You can use this hair mask once a week to keep your hair healthy and moisturized.
Step 4: Rinse and Condition
After 30 minutes, rinse your hair with warm water to remove the hair mask. Then, apply a conditioner to your hair, focusing on the ends. Leave the conditioner on for a few minutes before rinsing it off with cool water. The cool water will help to seal the hair cuticles, leaving your hair looking shiny and healthy.
It's also recommended to use a wide-tooth comb to distribute the conditioner evenly throughout your hair while it's still wet and help prevent tangles and breakage.
Step 5: Blow-dry and Style
Finally, it's time to blow-dry and style your hair. Start by using a heat protectant spray to protect your hair from the blow dryer's heat. Then, use a round brush to create volume and smooth out any frizz. Finish off your style with a few drops of hair serum to add shine and tame any flyaways. Remember to blow dry your hair in sections and aim the nozzle down to prevent frizz.
Give Your Hair Some Love!
Creating your own salon-style hair spa at home is as easy and affordable as steps 1 to 5. All you need is some basic hair care products and a few tools to get started.
Regular at-home hair spa treatments can help you maintain healthy, shiny, and beautiful hair without breaking the bank, and it's a great way to experiment with different ingredients. Plus, you can customize your routine to address specific concerns or preferences.
So, go ahead and treat yourself to a relaxing hair spa day at home – your hair will thank you for it!