Cosmetic Dentistry or Aesthetic dentistry refers to doing dental work to improve the appearance of teeth or gums. It mainly focuses on improving the dental aesthetics, shape, colour, size position, alignment, and smile appearance of a person. Many dentists also refer to themselves as Cosmetic dentists, regardless of their experience, education, and training in the field, and this is considered an unethical way of marketing. The American Dental Association does not consider Cosmetic dentistry procedures as a part of dentistry.
Cosmetic dentistry is not limited only to wealthy people and celebrities now. People have wide choices and different price range to suit their pockets and get that perfect looking smile. From subtle and minor changes to major surgeries, there are a host of things done by a cosmetic dentist. People can get broken or crooked tooth fixed, replace missing teeth, get discoloured teeth whitened, and get dental implants, and many other things.
"Recent advances in cosmetic dentistry allow dentists to offer everything from improved teeth whitening to translucent tooth coverings to complete smile makeovers," says Dr. Harms.
Cosmetic dentistry was implemented decades back, but the materials used now are more natural and durable. Around two-thirds of the patients are female that comes to get cosmetic dentistry procedures done to fix dental issues, and its expenses are not covered in medical insurance because it is not considered a necessity.
In this article, we have mentioned six different types of cosmetic dentistry and the cost of getting the cosmetic dentistry procedures done.


Types of Cosmetic Dentistry:-
Teeth whitening
Teeth whitening is one of the cheapest and simple procedures to get done. This process is also known as teeth bleaching. Teeth whitening procedure help in brightening the smile whitening discoloured teeth. It helps in getting rid of stains caused due to drinking coffee and other stain-causing drinks. People with sensitive gums and teeth can face problems in getting this procedure done, so it is essential to ask your dentist first. Whitening will help to lighten the natural teeth colour. Teeth whitening procedure can cost you about $500 when getting it done at the dental office. You get gels and moulds from your dentist to this at home. Nowadays, many products are available at retail stores such as teeth whitening toothpaste, white strips, and rinses, and it can cost between $3-$50.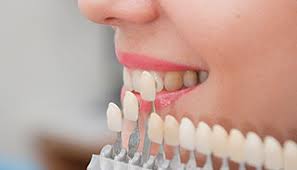 Dental Veneers
These are wafer-thin shell-like structures made from porcelain or composite. The colour is similar to the tooth colour. And cover the front part of the teeth. These are created in a laboratory to fit your current teeth structure properly. Dental veneers are used to correct crooked teeth, works as an indirect filing to fix the spacing between the teeth. Veneers are fixed after removing half-millimetre enamel, and then these are bonded on the front surface of the tooth. It changes the shape, colour, and length f your natural teeth appearance. Veneers are also known as Hollywood Teeth. Getting dental veneers can cost around $500-$1300 for a single tooth. Once you start getting them, you to continue getting them done for a lifetime.
Dental Bonding
Dental bonding is the process of getting tooth-coloured plastic material applied to your natural tooth. It is then hardened with the help of laser light or ultraviolet to bond it. This can help in fixing broken, chipped, or damaged tooth and improving the appearance. The dentist trims, polishes, and shapes the bonding. Dental bodings are an excellent alternative to silver fillings or amalgam. The procedure takes around 30-60 minutes to complete and costs $100-$400 for each tooth.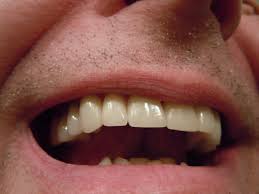 Dental Crowns-
These are also called caps are made of acrylic or porcelain fused with metal. These help in replacing the damaged teeth and tooth decay above the gum and help in restoring the shape, strength, size, and appearance of the teeth. These are custom made to fit the individual tooth. These help in filling the gaps between the teeth, correct the shape and help in maintaining a beautiful smile. Dental crowns can cost up to $500-$900 for each tooth.
Inlays and Onlays
These are also referred to as indirect fillings and are made of gold, porcelain, or any other composite materials—these help in fixing tooth decay and damaged tooth. Inlays and Onlays are created in laboratories, and dentist moulds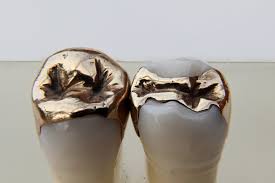 them in place during a dental office visit. When the material is fixed at the centre of the tooth, these are called "inlay," and when more than one tooth point is covered, these are called "onlays" these are a healthy alternative to dental crowns. This cosmetic dentistry procedure can cost up to $650-$1,200 for each tooth.
Dental Implants
These are used to replace missing teeth and act as a tooth root; these are made of titanium and are placed into the jawbone area of the missing teeth. These can act as an anchor for crowns, denture or bridge. Getting dental implants will cost you somewhere between $1,250- $3,000. As the jawbone gets fixed, it grows around dental implants.