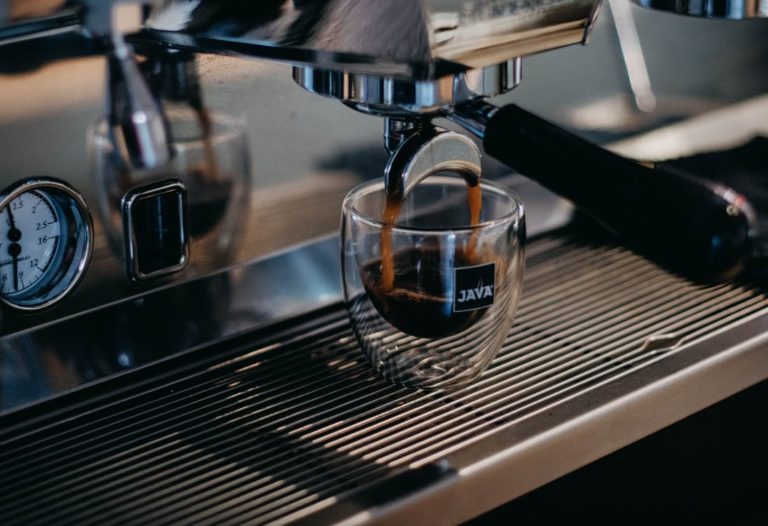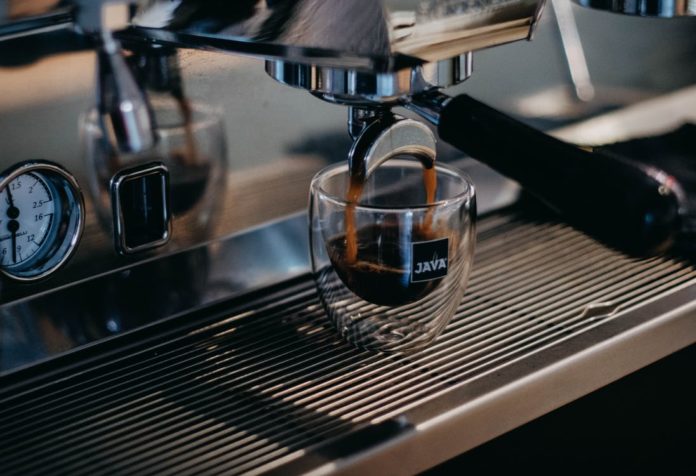 If you are a coffee lover, you all must want to have a home coffee bar. However, due to the small kitchen area, you must be wondering how to do that. If yes, then you are on the right article. In this article, we have come up with some great coffee bar ideas for small spaces.
Placing a coffee maker next to all of the other appliances on the kitchen counter makes it look very messy, but if you're a real passionate coffee lover then you really need to make a small space in your house for a coffee maker. 
Here, we are sharing some of the best and all-time favorite coffee bar setups that will inspire you a lot, and you will love to install them in your home too.
Read more- Amazing benefits of coffee you can never ignore
Best home coffee bar ideas:
Following are some simple coffee station ideas that you will love to have in your house:
Shiny space:
Near a window, you can keep a small table, after this keep your coffee maker and mugs on the table. This is one of the easiest and sober ideas to keep a coffee maker in the house. If there is still space left on the table, after keeping the coffee maker you can put some small plants on it or you can put some aesthetic photo frames, as this will give an elegant look to the window and table.
Cafe-like touch:
If you do not have much space in your kitchen then this coffee station idea is one of the best choices for you. As you have a small kitchen you can give a cafe touch to your kitchen like you can keep a coffee maker in the middle of the slap and can keep small cups and mugs around it if you have more space then you can keep a cookie jar and plates near the cups.
Keep supplies out of sight:
If you're running short of space then to add an aesthetic touch to your house you can keep all the supplies in the drawers and can keep the coffee maker on the table. Also, you can keep some big plants around the table as they will give a fresh look to the house and its staff.
Darling Mug Rack
As we are discussing home coffee bar ideas for small spaces, why not go with a darling mug rack. These racks give so much space to the kitchen as you can hang the cups on them and can keep the coffee maker around them.
End Table
You can keep your coffee maker on the end table also, as it takes only a small space and looks so decent. Also, it is a perfect option for opening a small coffee station in your house.
Utilize the resources:
It means that you can utilize a small stand for making a coffee bar at home. Think wisely about storage systems that do the most work in your small space. Here, a miniature stand can give a good look to your house and can also fulfill your coffee cravings.
Make a built-in-bar
If you have a bit of space in your house for keeping the furniture, this coffee bar idea will give you the most satisfaction. As you can keep a table with a lot of drawers. Keep all the coffee jars and cookie jars in the drawer and place some coffee mugs around the coffee maker. Also, for an aesthetic touch, you can keep small plants or a small hanging clock.
Decorate the dining room:
This decoration is especially for the people who love after-dinner coffee. If you are that person who loves coffee after dinner then this decoration is just for you. Add a small table in the corner of your dining room and place some cute small mugs and a coffee maker, you can also keep a jar full of coffee beans around it. To make the space more exciting you can add a hanging cup stand near the table to keep the extra mugs around the coffee station.
Show your collection:
If you have mugs, plates, or spoons that look exactly the same. Keep them near the coffee maker as they will give a very classy cultural look to your house. Other than this, if you have a Coffee bar accessories collection keep them together in the drawer near the coffee maker. It will also look good.
Grab cool stuff:
It is okay if you do not have any space to open a coffee station in your house, you can follow this method to feel like a home coffee bar.
Buy some cool coffee stuff like different types of coffee mugs, coffee quotes, printed wall hangings, Coffee bar accessories, Kitchen coffee cart, etc.
DIY coffee bar:
Who doesn't love a clever smooth move to make a coffee bar at home? The DIY coffee bar idea is one of the simplest and cheapest ways to open a coffee bar at home. For a DIY coffee bar, you just need to add some cool coffee-related hangings on the wall and put some coffee beans in a jar. You can also use paper straws. Keep your coffee maker around all these things.
Black Touch:
The name of this coffee bar idea, itself defines what it will look like. Almost everyone knows that black looks very classy, especially with jat black shiny and matt. So, if you want your kitchen to look classy, fix a brown table in the kitchen, and keep a black-colored coffee maker on it, after this, keep a black kettle, mugs, and sippers. around the coffee maker. If you have enough space you can keep a black-colored lamb near the table. As it will enhance the look of your coffee station.
Read More- 7 Clever & Brilliant Small Living Room Decorating Ideas
Coffee bar accessories and Kitchen coffee cart:
Enough about the best coffee bar ideas for small spaces, it is time to discuss Coffee bar accessories or kitchen coffee carts.
Following are some of the cool coffee bar accessories that everyone should keep in their home for a coffee vibe the house:
Coffee bar Accessories:
Designer coffee maker
Cool mugs
Small elegant mugs
A small coffee bar mat
Small Coffee tray
A Coffee grinder
Little coffee grinder brush
Coffee containers
Sugar pouches
Spoons
Plates
Mug hanger
Cleaner
A jar full of coffee beans
Kitchen Coffee cart:
Day to the night drinks cart
Closet coffee bar
Built-in-coffee bar
Simple and chic coffee bar
Modern look frame house coffee bar
Sleek coffee corner
Space-saving coffee bar
Antique stuff
Coffee cabinet
Keurig coffee look
Colorful mug display
The bottom line:
If you are planning to open a coffee bar in your house we have some best Coffee bar ideas for small spaces in the above article. As these all look amazing and elegant in small houses, you're gonna love them. These cute coffee bars not only satisfy your coffee cravings but also enhance the looks and vibe of the house.
If you liked this article and found the solution to the problem "how to open a coffee station with a kitchen cart house" then hit the like button and do not forget to mention in the comment box which of the home-coffee bar ideas you are going to try in your house.
Read More- Healthy Coffee Additive to Pack Your Coffee with Vitamins, Antioxidants