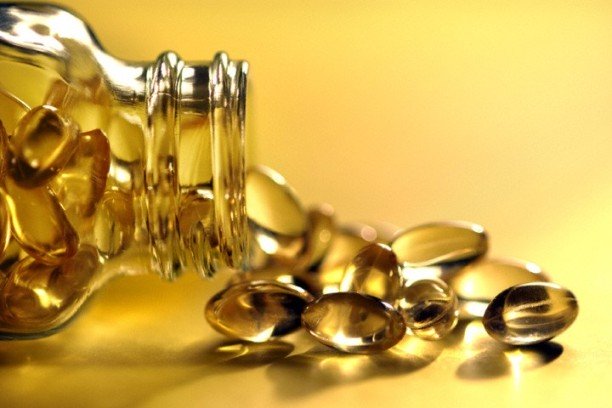 You must have heard of different vitamin E benefits for skin, but do you know that vitamin E is equally beneficial for hair. Yes, you have read it right. Vitamin E offers a wide range of benefits for hair as it is rich in antioxidants. The presence of antioxidants helps in reducing the cell damage, which in turn is beneficial for hair growth. Vitamin-E is advantageous to turn unmanageable, frizzy, damaged hair into a healthy and shiny hair. Here is a list of vitamin-E benefits for hair.
Beneficial for Preventing Hair Loss
There are certain studies that support that Vitamin E is beneficial for enhancing hair growth in people facing the issue of hair loss. The antioxidant properties help in reducing the oxidative stress that is present in the scalp. Oxidative stress is associated with hair loss. Hence, vitamin E helps in reducing hair loss. 
Makes Hair Look Healthy and Shiny
Damaged hairs look frizzy and dull. When the layer of protective fats present on the hair cuticles is removed, then they lose shine. Vitamin E oil is goods for replacing the protective layer and bringing the shine back.
Enhance Scalp Circulation
Vitamin E enhances blood flow, which is good for improving hair health. Increased blood circulation contributes to hair growth and increases hair follicle. Hence, vitamin E is beneficial for improving hair growth.
Healthy Scalp
Vitamin E is good for healthy skin, and it also compromises your scalp as well. Vitamin E reduces oxidative stress and provides your hair with a strong base to grow.
How to Use Vitamin E for Healthy Hair
Vitamin E oils
There are certain oils that contain an infusion of vitamin E, but oils with infused vitamin E are quite expensive. So I you want, you can also apply Vitamin E oils directly to your hair.
Diet
There are varied foods containing vitamin E. These foods include nuts and seeds, fortified breakfast cereals, and leafy green. Consuming foods rich in vitamin E would help in enhancing overall hair health.
Supplements
You can get vitamin E supplements in specialty shops and pharmacy stores. If you plan to take supplements, then you should first consult with the doctor and then use it in accordance with the directions. 
Now enjoy Vitamin E benefits for hair and provide your hair with shinny and healthy look.