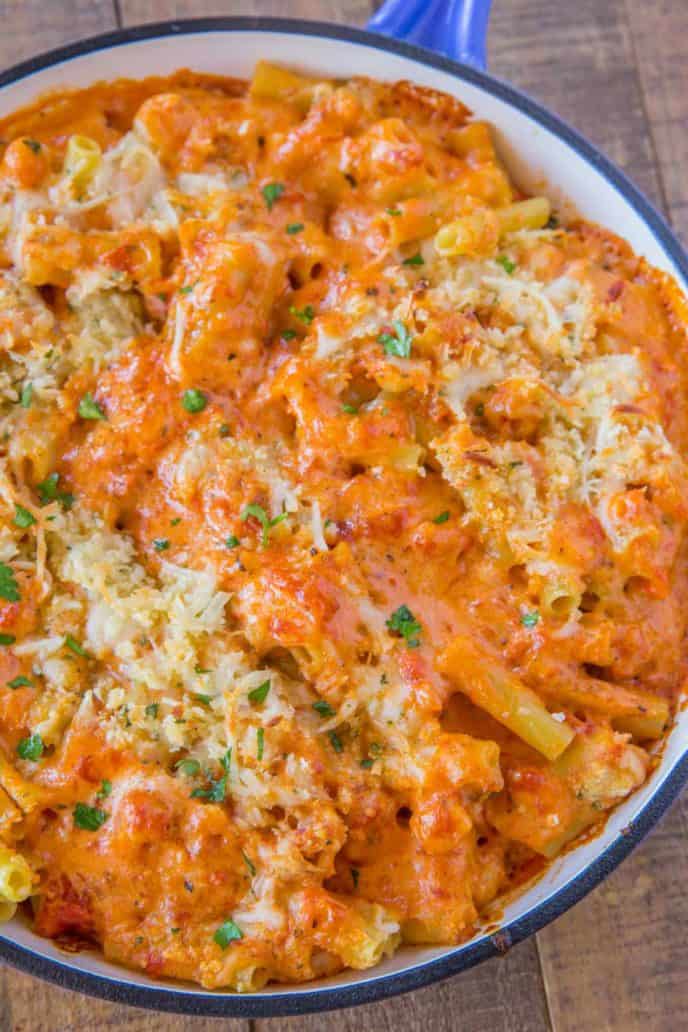 Studies shows, good food is all you need to make your mood happy. Even if you share tasty food with enemies, they too become your friends again. Make this Christmas special with your family and friends and make their gut happy with this delectable dish – Five Cheese Ziti Al Forno. This is an Italian dish prepared in a way that includes pizza, bread, and pasta.
So how to make this delicious dish? Here below are all the ingredients you need to prepare :
Ingredients for Five-Cheese Ziti Al Forno
Two Jars of Marinara Sauce ( 24 ounces/jar)
One and a Half Pounds of Ziti Pasta
Fifteen Ounce of Alfredo Sauce
Two separate cups of Shredded and Skim Mozzarella Cheese
Half Cup of Ricotta Cheese ( fat reduced)
Half Cup of Provolone Cheese (Shredded)
Half Cup of Romano Cheese
Topping for Five-Cheese Ziti Al Forno
Half Cup Parmesan Cheese
Half Cup Panko Crumbs (Japanese Bread)
Three Finely Chopped Garlic Cloves
Two Spoons of Olive Oil
Chopped Fresh Basil or Parsley Leaves
Directions To Make Five-Cheese Ziti Al Forno
Preheat the oven up to 350 degrees, Boil pasta till al dente as per the directions are given on the package.
Meanwhile, in a saucepan, mix the marinara sauce, one cup mozzarella, Alfredo sauce, provolone, romano cheese, and ricotta. Heat the sauce on medium flame till the cheese gets melted. Mix cooked pasta in the prepared sauce and pour the mixture in a 13*9 inch baking dish and topping with remaining one cup of mozzarella cheese.
In another bowl, stir Parmesan cheese, panko crumbs, olive oil, and chopped garlic together and sprinkle over a baking tray.
Bake, this dish uncovered till the mixture become golden from the top. Bake up to 30-40 minutes and let stand for 10 minutes prior to serving. Garnish it with fresh basil leaves or parsley.