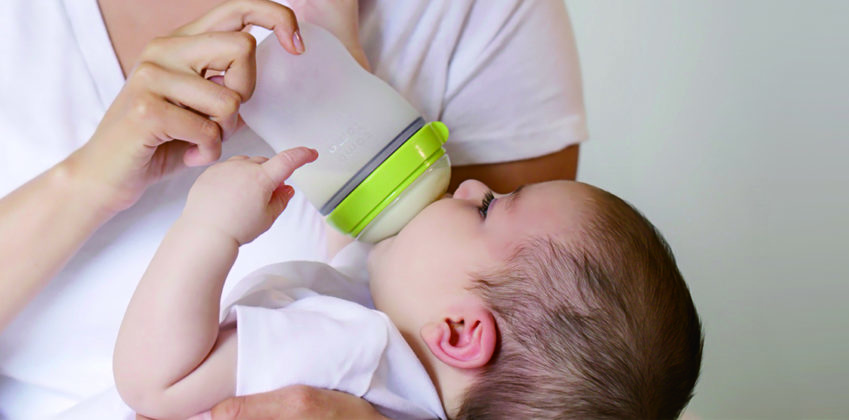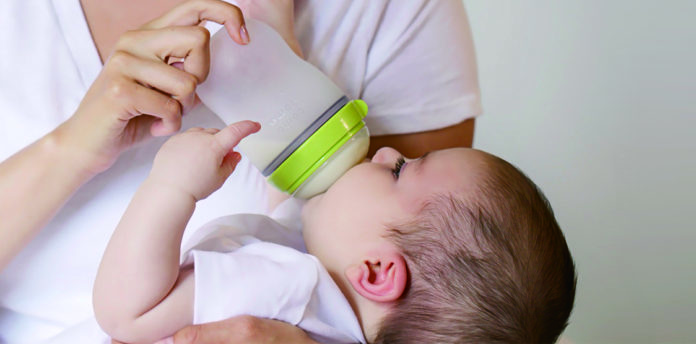 When it comes to choosing the right baby bottle for your kid, there is no right formula. Modern parents have a wide range of choices due to the availability of different types of baby bottles in the market. The availability of different options has made the task of choosing the right baby bottle overwhelming. However, instead of feeling overwhelmed, it is better to choose what type of baby bottle is better for your loved one.
Navigating the section of bottles can be a difficult task. As every baby is different, so are the bottles and nipples. Bottles are available in different shapes and sizes, so you need to do a little bit experimenting in order to choose the right bottle for your munchkin.
In order to begin, you can ask your friends and family members for reference. You can also check the reviews online to choose the right one. We understand that it is a cautious task, and you might have different questions in your mind regarding how to choose the right baby bottle. Here is an article with answers to all your questions, which will help you in choosing the right bottle for your baby.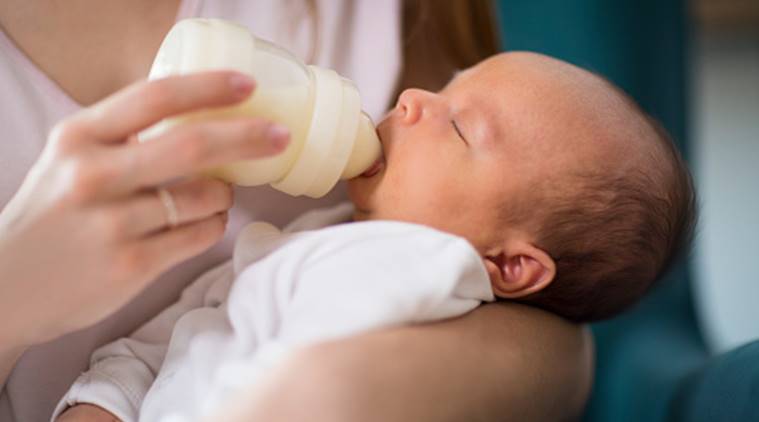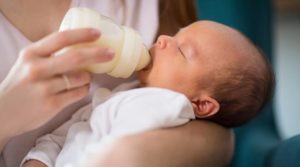 What type of Baby Bottles are Available in the Market?
Different types of baby bottles are available in the market on the basis of materials and shapes. Below mentioned are some of the types of baby bottles.
Bottle Materials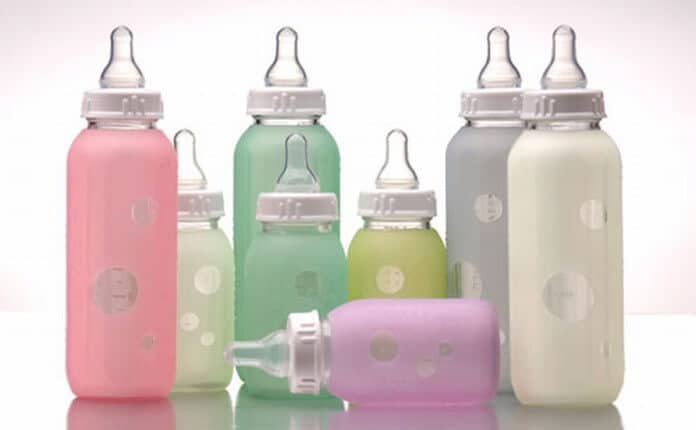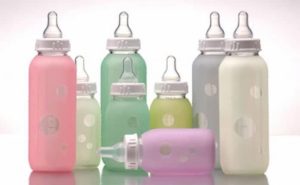 You can choose the right baby bottle material from a wide range of options available in the market. Bottles are typically available in these materials-
1. Plastic – Plastic bottles are light, shatterproof, ubiquitous as well as inexpensive. They are also easy to carry while traveling. However, most of the parents are concerned about the chemicals. The disadvantage of plastic bottles is that they deteriorate quickly; hence they need to be replaced timely. If you choose to buy plastic bottles for your newborn, be sure that you buy a new bottle because older plastic bottles might contain BPA, which is a harmful substance and should not be present in baby products.
2. Glass – Glass bottles are durable and are naturally free of BPA. Glass bottles are sold widely as they last longer. However, the disadvantage of the glass bottles is that they are heavy and can shatter easily. Moreover, it is difficult to carry glass bottles while traveling as they can break easily.
3. Stainless Steel – The best part about stainless steel bottles is that they are durable, lightweight, and BPA free. These bottles are inexpensive and easy to carry while traveling. However, these bottles can be expensive and are usually difficult to find. Other things about these bottles is that like other bottles you can not see how much liquid is present in these bottles.
4. Silicone – Silicone bottles are unbreakable, light, and BPA-free but more expensive as compared to glass and plastic bottles. Silicone bottles are not easily available in the market.
Bottle Shapes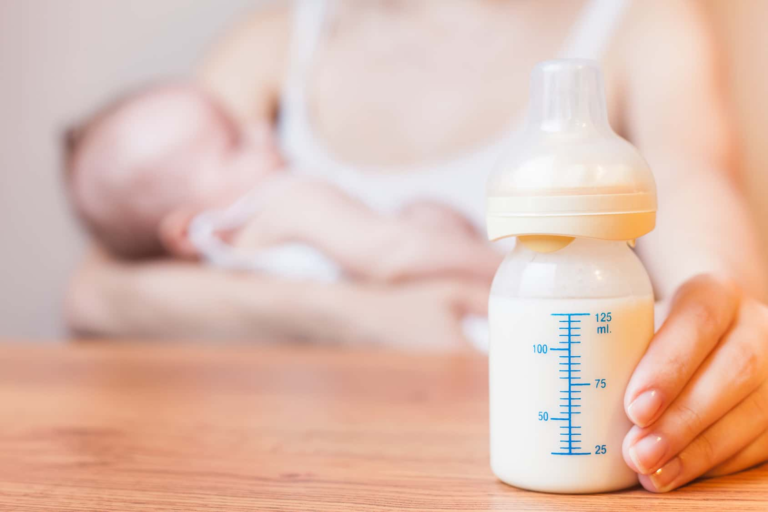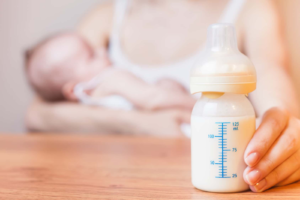 Bottles of different shapes are available in the market according to the requirements of your baby. You can choose bottles of different shapes and decide which one is better for your baby. Basically, bottles are available in the below-mentioned shapes.
1. Standard – These bottles are tall and straight-necked. These bottles are easily available in grocery stores and drug stores. It is easy to fit the cup holders in these bottles. This is most of the common style of the bottles, so it is available in different materials like glass, stainless steel, plastic, and silicone.
2. Angled Bottles – If you are concerned that your baby swallows too much air while drinking milk, then try angled bottles. These bottles are easy to hold, and the air is less likely to get trapped in the nipple of these bottles.
3. WIde-Neck Bottles – These bottles are short and wide as compared to other types of baby bottles. They are combined with wider nipples in order to mimic the look of breastfeeding. Wide-necked bottles are easy to clean, but they do not fit in the drink holders on the strollers of the cars. These are one of the best bottles for the new ones.
4. Vented Bottles – Bottles with venting systems are designed to prevent the newborns from swallowing air while drinking milk. It helps in reducing fussiness and gassiness. A disadvantage of vented bottles is that they have extra parts, which means you have to assemble and wash extra parts while cleaning the bottle.
5. Disposable-Liner Bottles – These types of baby bottles come with a plastic pouch that is fitted inside the bottle. When the kid drinks milk from these bottles, the plastic present inside the bottle collapses in order to prevent the bubble formation. These bottles are convenient; however, they are not eco-friendly.
How to Choose the Nipples of the Baby Bottles?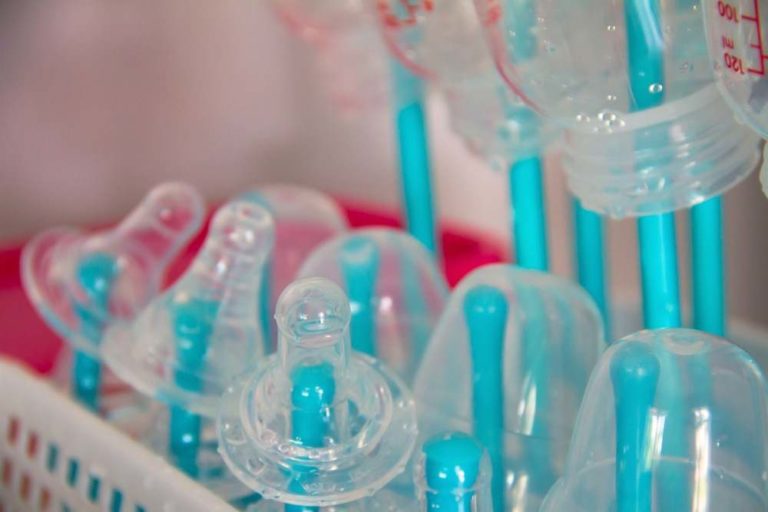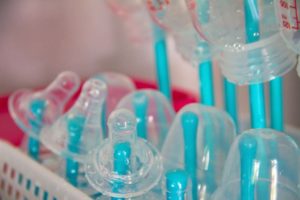 Nipples are an important part of the baby bottles. They are available in different materials and sizes and shapes to meet the needs of your newborn.
Nipple Material – Nipples are usually available in silicone or latex varieties. Silicone nipples are a little bit firm, and they hold the shape for a longer time. Latex nipples are flexible and soft; however, they do not hold their shape for a long time. Some babies are even allergic to latex nipples.
Flow and Size – Baby bottle nipples come in different sizes as well as flow speed. The flow speed of the nipples varies from slow to fast. Newborn babies usually require small-sized nipples with the slowest flow. As barbies grow older, they graduate a larger size and can drink from nipples having faster flow as they can suck more effectively.
Shapes – Traditional baby bottle nipples are shaped like a dome. Wide nipples or flat-topped nipples are designed in a way to mimic breastfeeding, and they are considered best if you are planning to switch from breastfeeding to feeding on a bottle. The orthodontic nipples are designed in a way that it can easily accommodate the hums and plate of your child.
Disposable Nipples – Disposable nipples are easy to carry and handy when you are traveling. These are prepackaged and needed to be sterilized. These nipples should be disposed of after one use.
How many baby bottles do I need?
If you rely only on bottle-feeding, so you would require approximately 5 to 6 bottles in your house. You can keep some of the bottles ready to use so that when you are sterilizing or washing the other bottles, you have extra bottles to be used. If you occasionally use bottles, then it is okay to 2-3 bottles as you would require them randomly.
How to Choose the Right Baby Bottle?
The best way to choose the right baby bottle is to try different types of bottles and nipples. Babies can be picky when it comes to nipples and bottles they prefer. So avoid purchasing the same type of bottles in bulk. Instead, buy different kinds of bottles and nipples that easily fit together and then check which one is preferred by your little one.
Which is the Best Bottle for Newborns?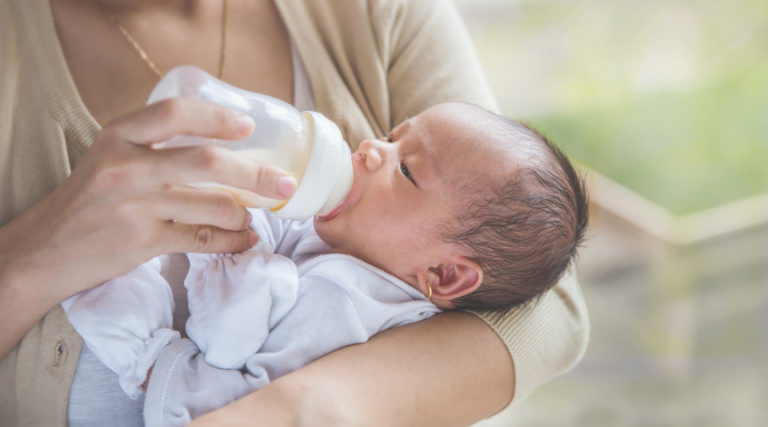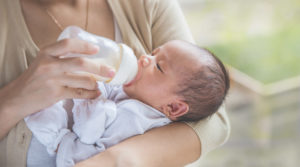 Below mentioned are some of the different types of baby bottles that can be good for your newborns.
1. Babylist Bottle Box – Parents often buy different types of bottles in order to find the right fit. The babylist bottle box contains a set of bottles with different shapes, sizes, and styles to help you in finding the right one for your baby. The box comprises five famous bottles. This set allows you to decide which is the best bottle for your newborn.
2. Tommee Tippee Closer to Nature Bottle – These bottles are designed in a way to mimic the movement and shape of a mother's breast. The bottles contain silicone nipples that became flexible during the feeding session. Moreover, these bottles contain an amazing design that is easy to hold for the babies. The bottles have wide width and lesser parts, which makes cleaning an extremely easy task.
3. Comotomo Baby Bottle – These bottles contain a soft silicone base and naturally wide nipples. These bottles are squeezable and are designed to mimic the milk flow of the mother's breast. They contain fewer parts as compared to other bottles available in the market, which means cleaning these bottles is an easy task.
4. MAM Anti Colic Bottles – These bottles are stylish as well as smart. They feature a textured, soft nipple having a fiat shape, which makes them perfectly fit in the mouth of the babies. These bottles have a vented base that allows smooth flow of the milk.
Necessary Safety Notes
It is important for parents to choose the right baby bottles in order to avoid exposure of babies to the chemicals present in different bottles. Below mentioned are some necessary safety notes that you should consider while buying bottles.
Avoid plastic bottles

If you use plastic bottles, recycle the bottles

Inspect the bottles regularly to make sure that they do not have cracks as they can harbor bacteria

Avoid heating the plastic bottles as heating can release chemicals. Instead, wash them properly.