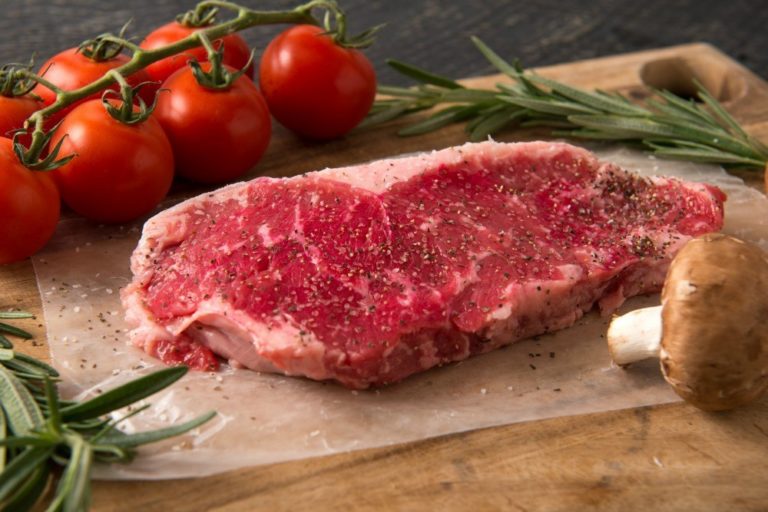 Due to the COVID-19 pandemic and the measures that have been put in place to curb its spread, many restaurants are no longer allowing indoor dining. The precautionary measure has proved to be a huge setback for couples who are big on romantic dine-outs. The good news is that with a little knowledge, you can always organize your at-home date nights.
With that said, this article lets you in on a variety of foods that can be suitable for a romantic meal. Additionally, it shares a recipe suitable for an indoor date night. Without wasting time, let's get started with the foods;
List Of Foods That Can Suit A Romantic Meal
There are plenty of foods with sex drive increasing properties. These foods would make great choices for romantic meals that couples can make. On top of the list are steak, eggs, coffee, dark chocolate, avocados, almonds, and peaches. The rest include walnuts, watermelon, strawberries, raspberries, and saffron(a particular type of flavoring that is used in cooking).
Steak With Garlic Chive Butter And Roasted French-Style Potato Salad
Steak with garlic chive butter and roasted French-style potato salad consists of a piece of lean cut sirloin steak seasoned with luscious, rich butter. Besides, it's prepared with a range of spices such as garlic, parsley, carrots, etc, which only contribute to its distinctive taste. After getting cooked to flavor perfection, the delicacy is then dressed in an elegant and flavor-rich vinaigrette, creating a super attractive and mouth watering dish.
You wouldn't go wrong with this scrumptious option as a romantic dinner. This is very delectable, not to mention that it will automatically increase the sex drives of both you and your partner, creating the right mood for lovemaking.
Steak With Garlic Chive Butter And Roasted French-Style Potato Salad Recipe
i. Difficulty level: Easy.
ii. Total time: 35-45 minutes.
iii. Suitable for: A romantic meal and family meal.
iv. Recipe yields: 4 servings.
v. Ingredient availability: Readily available. Matter of fact, you can even use Home Chef for that purpose assuming that you have a subscription. Otherwise, be sure to read this new review that tells more about the company and find the best options for you and your partner. Meanwhile, good alternatives for Home Chef include but are not limited to Hello Fresh and Sunbasket.
What You Will Need
i. Kitchen paper.
ii. A baking sheet.
iii. An oven.
iv. Aluminum foil.
v. A mincer.
vi. A source of heat.
vii. A medium pan.
viii. A couple of plates(enough for cooking and serving).
ix. A small pot.
Ingredients
Ingredients that will come with your Home Chef bag:
i. 24 oz. Sirloin steaks.
ii. 24 oz. fingerling potatoes.
iii. 16 oz. Brussels sprouts.
iv. 12 Chive sprigs.
v. 4 oz. smoked gouda slices.
vi. 2 oz. light cream cheese.
vii. 2 oz. roasted garlic and herb butter.
viii. 2 oz. balsamic glaze.
ix. 1 tsp. garlic salt.
Ingredients that will not come with your Home Chef bag:
i. Cooking spray.
ii. 6 tbsp. olive oil.
iii. Salt to taste.
iv. Pepper to taste.
v. ¼ cup water.
Directions
Step 1: Start by washing and patting the fresh produce dry.
Step 2: Preheat the oven to 425º F.
Step 3: Prepare the baking sheet, readying it for a task as follows;
i. First, line the sheet with the aluminum foil.
ii. Second, grease the aluminum foil with the cooking spray.
Step 4: Roast the potatoes and Brussels sprouts;
i. Start by halving the potatoes lengthwise.
ii. Then, pluck the Brussels sprouts off the stems.
iii. Next, halve the sprouts vertically.
iv. Now, place the potatoes(with skin on) on one half of the baking sheet, sprinkling with 2 tsp. olive oil, garlic salt, plus salt and pepper to taste.
v. After that, spread the potatoes into a single layer, on their side.
vi. Thereafter, place the halved Brussels sprouts on the empty half of the basking sheet, similarly sprinkling them with 2 tsp. olive oil plus salt and pepper to taste. Likewise, spread the sprouts into a single layer on their side.
vii. Next, roast the potatoes and sprouts in the oven for about 22 minutes, or until tender and browned.
Step 5: Meanwhile, prepare other ingredients;
i. Start by mincing the chive springs, using the mincer.
ii. Next, pat sirloin steaks dry with the kitchen towel.
iii. After that, season the steaks on both sides with salt and pepper to taste.
Step 6: Cook the steaks;
i. Turn on your source of heat, adjusting the heat to medium.
ii. After that, place the medium pan over the heat.
iii. Then, add 4 tsp. olive oil and let heat until hot enough.
iv. Thereafter, add the steaks to the oil and cook for about 7 minutes per side, or until the meat is browned.
v. Next, transfer the browned steaks to a plate and let rest for about 3 minutes.
Step 7: Meanwhile, make a cheese sauce;
i. Start by placing the pot over medium heat.
ii. Then, add ¼ cup water and the cream cheese to the pot.
iii. Next, bring the water plus cream cheese mixture to a simmer, making sure to stir vigorously for about 2 minutes, or until combined and smooth.
iv. Now, tear the smoked gouda slices into tiny pieces.
v. After that, stir the tiny gouda pieces into the sauce, a few pieces at a time.
vi. Thereafter, stir the sauce vigorously for about 2 minutes, or until smooth with a fondue-like consistency.
vii. Now, remove the pot from the burner and stir in the chive springs you minced earlier.
Step 8: Finish the dish;
i. First, serve the steaks on individual plates, one side per plate.
ii. Second, serve the Brussel sprouts and potatoes on the remaining side of each plate.
iii. Third, drizzle the sprouts and potatoes with balsamic glaze.
iv. Fourth, top the sprouts and potatoes with the cheese sauce.
v. Fifth, top the steaks with generous amounts of garlic herb butter.
vi. Finally, enjoy the dish with your partner while still warm.
Nutritional Value Per Serving
i. Calories: 783 Kcal.
ii. Carbohydrates: 44g.
iii. Fat: 47g.
iv. Protein: 47g.
v. Sodium: 1497mg.
Final Thoughts
Sad that you can no longer take your partner on romantic dine-outs simply because of Covid-19?  If yes, be sad no more, because you don't necessarily require restaurants' permission to enjoy romantic meal dates with him or her. That's because you can make romantic dishes at home, which are just as good as those you would order at your favorite restaurant. Speaking of which you can start with the recipe above.