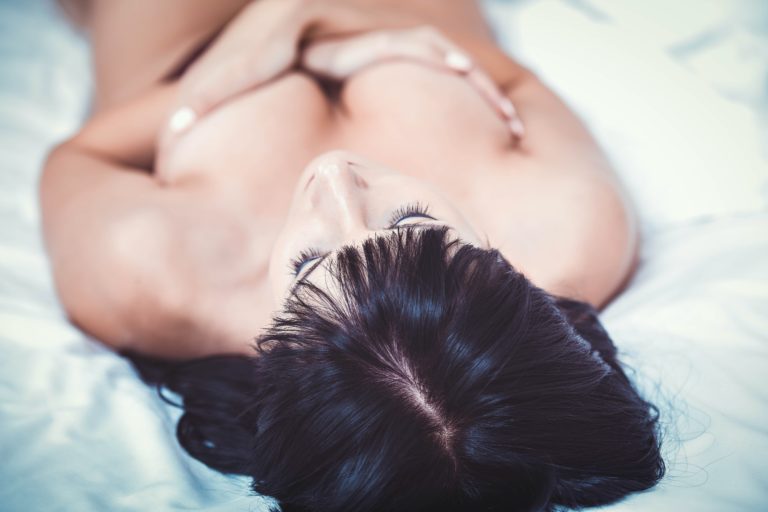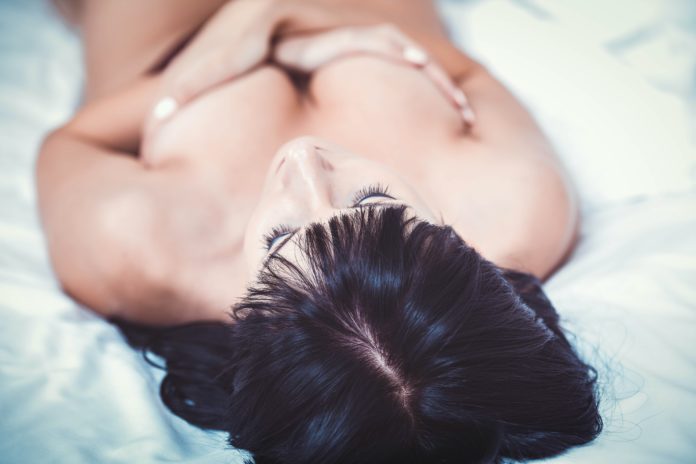 A breast lift (mastopexy) is a surgical operation that removes extra skin and tightens the remaining tissue to cure drooping breasts. Consequently, the breasts are less saggy and more shapely and contoured. According to the American Society of Plastic Surgeons, surgical breast lifts have increased by 70% since 2000. This method is currently more effective than other surgical breast procedures such as implants. Despite their growing popularity, a non-surgical breast lift is being chosen by many patients.
Natural and Non-surgical breast lift does not entail any cuts or incisions. You also do not need to be put under anesthesia.
Nonsurgical methods are arguably safer since they do not have the hazards associated with mastopexy, such as:
• infection
• bleeding
• scarring
Regular mastopexy produces more dramatic results than nonsurgical breast lifts. They are, nevertheless, worth considering if you want to plump up your breasts with less danger and price.
Here are nonsurgical breast lift alternatives to consider with your dermatologist or cosmetic surgeon.
What is a non-surgical breast lift?
Breasts can change shape, size, and appearance several times over a woman's life. Breast droopiness is commonly caused by age and pregnancy. However, breast lift surgery (mastopexy) can successfully alleviate this condition.
There are, however, a variety of natural and non-surgical breast lift methods that do not require any cuts or incisions and so do not require anesthesia. Consequently, you will have less downtime and be able to return to work faster than if you had a surgical breast lift. On the market, there are a variety of non-surgical breast lift treatments. Still, none provides long-lasting or effective results as a surgical breast lift.
Read More- 5 Factors that Affect the Cost of Breast Reduction Surgery
Is There an Option for a Non-surgical Breast Lift?
A breast lift, also known as a mastopexy, is a cosmetic surgery technique that improves drooping breasts by removing excess skin and tightening the remaining tissue. Consequently, there are fewer drooping and more shapely, youthful-looking breasts.
According to the American Society of Plastic Surgeons, breast lifts have climbed by 70% in the previous 20 years. As a result, this is a more common treatment than breast augmentation.
However, due to the anesthesia and surgery required, some individuals are hesitant to have a standard breast lift. But did you know that a breast lift may be performed without surgery in some circumstances?
CAN A BREAST LIFT BE DONE WITHOUT SCARS?
One of the main reasons people choose non-surgical breast lift solutions is because they do not want to deal with scars.
Scars are an unavoidable side effect of every plastic surgery treatment. However, expert surgeons may conduct these procedures so that the scars are barely visible. For example, scars can be buried in the creases of the breast or around the areola such that little scarring is evident only when the breasts are exposed, and scars are hidden when wearing clothes like a bikini.
Unfortunately, if a surgical breast lift is necessary, scars will result. This is because it's all part of the procedure. In principle, a non-surgical breast lift would allow for a breast lift to be conducted with no visible scars; however, with current technology, this is not achievable to the extent that most women require.
A surgical breast lift treatment will produce the best results if you want to mend or revitalize your drooping breasts. Nonsurgical breast implants are available in varying degrees, but they cannot match what may be done medically.
Skin tightening, PRP treatment, and collagen-stimulating treatments can all assist with mild drooping. Still, they won't give you the roundness around the top of the breast that most women desire. So if you're considering breast lift surgery, it's always a good idea to chat with your doctor about your goals for the treatment. Then, based on the final objective, they will be able to sit down and explain all of the available alternatives, both surgical and nonsurgical.
Nonsurgical breast lifts are a great option since you don't have to worry about anesthesia, bruising, infections, or scars. Nonsurgical breast lifts will not produce the same remarkable effects as traditional surgery. Nonsurgical methods, however, are still worth considering if you want to brighten up your breasts without surgery and downtime.
Consider the nonsurgical breast lift techniques listed below.
Read More- Finding Comfort After Surgery with Recovery Wear
How To Lift Breasts Naturally?
Several therapies promise to naturally raise breasts.
Exercises for the chest: Targeted chest training is the most effective approach to naturally elevate the breasts. Although there are no muscles in the breast, the pectoral muscles can be developed to give the breasts a subtle lift. Push-ups and bench presses are two good workouts to attempt. Swimming regularly also helps to strengthen these muscles.
But although chest workouts develop and tone the pectoral muscles providing breasts a lift, this might not be as successful as cosmetic surgery in addressing sagging breasts.
Dermal fillers are rapid injectable procedures used to plump out aged skin that has lost volume due to the disappearance of the collagen that formerly helped shape and maintains it. They are mainly used to the face, especially the lips and cheeks, but they are also a valuable therapy for aging hands. In addition, some clinics provide injectables as a noninvasive option for a breast lift. On the other hand, cosmetic fillers aren't regarded as go-to procedures for the breasts due to the lack of long-term research on their efficacy.
Anti-aging injectables: Anti-aging injectables (such as Botox) are inserted into the skin the same way as dermal fillers, but they operate by relaxing the muscles beneath the skin. In specific clinics, anti-aging injectables are used in the pectoral area to avoid sagging shoulders, affecting the look of the breasts. However, this is not recognized as an effective treatment for drooping breasts. The effects are mild and temporary, lasting between three and six months. This is not a nonsurgical breast lift solution that we would endorse.
Laser treatments: Certain lasers can tighten the skin and help you get a breast lift without surgery. However, laser therapy will not provide any effective lift if a woman needs a considerable breast lift.
Vampire's breast lift: This procedure uses platelet-rich plasma derived from the patient's own blood. Although it can temporarily raise the bust, it does not address drooping breasts. Therefore, it is not suggested for pregnant or lactating women or those with a history of breast cancer.
Aptos threading: This therapy pulls the skin of the breasts upwards using short barbed Aptos threads. However, like with other noninvasive treatments, it is only a temporary fix for sagging breasts and is not a replacement for breast lift surgery.
Caci bust treatment: Like chest workouts, electrical pulses are supplied to the tissues surrounding the breasts to fit the chest muscles, which elevates the breasts as a consequence. However, to notice any substantial results, numerous treatments would be required.
Thermage is the use of radio waves to promote collagen formation to tighten the skin. This procedure may briefly assist with minor sagging. Still, women who have medium to severe drooping will not notice much, if any, an improvement from it.
Creams, lotions, and natural cures: Several treatments and remedies are available on the market that claims to raise the breasts. Some of these might be rather pricey. However, because many of these are untested or fail to provide noticeable long-term improvements, the Cadogan Clinic does not advocate investing in a cream, lotion, or another nonsurgical remedy.
Breast massage: There is no indication that massage, including massage with oils or cold, may assist in alleviating sagging breasts.
Read More- Common Types of Facial Plastic Surgery for Women
Sum Up
Getting a surgical breast lift can be scary, so most women opt for a natural and non-surgical breast lift to stay safe as there are not many risks involved.
Let us know what you think about these non-surgical alternatives for a breast lift.