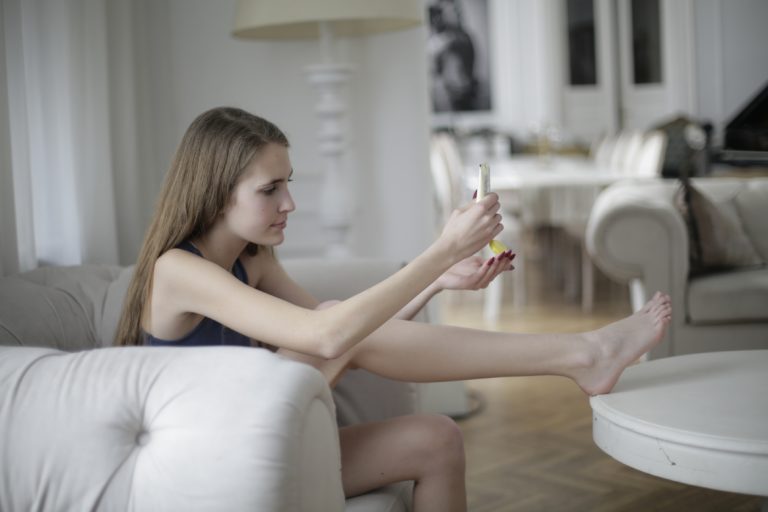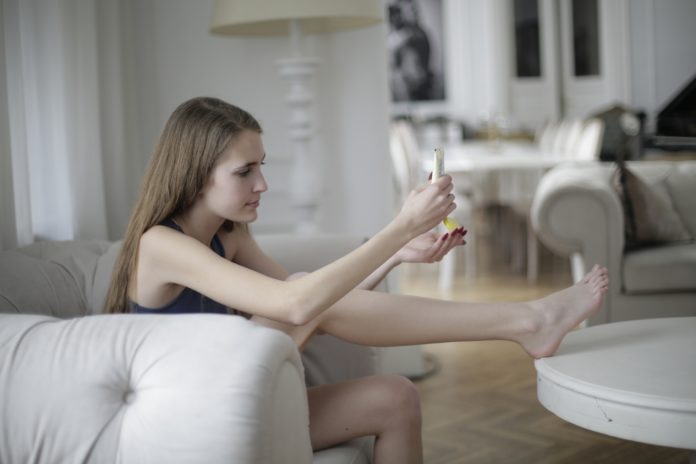 Whether your legs are looking beautiful or elegant, your toes require some extra love and care. Instead of going with the usual boring neutral or monochromatic shade punch up the feet a bit. Toes are easily neglected as we wear boots and socks most of the time. However, paying them some attention and trying out exciting new pedicure ideas will help make your feet look pretty in sandals and heels.
Before booking a salon appointment and trying to do pedicures at home, make sure to prepare your feet first, which includes removing dirt, and dead skin, hydrating, and shaping the nails. After completing all these things try the below-mentioned summer pedicure ideas.
Read More- All you need to know about dip powder nails
Cute summer pedicure ideas:
Nails represent the hygiene a person maintains so it is very important to keep them clean and shiny. Following are some of the cutest pedicure designs that everyone should try at least once:
Same Mani-Pedi:
French pedicure ideas are undoubtedly one the biggest trends at the current time, and this amazing pack shows how fashionable you are.
While getting the same manicure and pedicure, make sure that the quality of the nail polish is good and the designs of both are the same. As some nail paints can cause various types of infections.
Matte pedicure:
Matte pedicures give a very gorgeous look with a simple texture. For this amazing pedicure idea, you can get matte nail polish or a matte topcoat. The best thing about this pedicure is that you can do it at home easily, you don't need to spend a lot of money on this look.
Many salons also offer powder dipping for a matte look on nails.
Leopard toe
Nowadays leopard design is very popular among young ladies. Wearing nail art on the toe only in a monochromatic tone is the easiest way to try a jazzy design on your feet.
If you want to do this pedicure at home then you will require a steady hand, striping brush, or a nail wrap sticker to cheat the look. Thus, if you want to get a leopard toe pedicure it's always better to get it done by professionals.
Burgundy shimmer
If you have mood swings as per the season then this cool summer pedicure idea is best for you. In the starting, it looks very shiny, after some time it looks like normal nail paint, and then looks like a matte nail.
It is recommended to use red wine-colored shimmery nail paint.
Read More- Tips To Easily Dispatch Acrylic Nails
Speckled pink pedicure
Speckled pedicure is the most eye-popping nail art. To get the best look use pink-colored nail polish and on that apply the nail art as speckles.
The beauty of this look is that the little splotches are supposed to be uneven, as it makes it easier to achieve the perfect polka dots.
Pastel sparkle
Patel sparkle pedicures always look sweet, shimmery, glossy, and flattering. Getting this pedicure from a good salon will give a 100% beautiful look. However, if you want to do this at home then buy some packets of nail jewels, glitter polish, glossy transparent nail polish, a nail brush, and nail glue to paste the jewels to the nails.
Icy blue
Icy blue pedicure is the best summer pedicure idea. Summer is all about wearing light colors so why not go with light-colored nail polish. Icy blue is one of the best summer colors and it looks very amazing on nails. So, getting icy blue nail polish is a great choice for summers.
Other than this, it is not as complicated as applying nail art, so try this amazing pedicure idea to get cool vibes in the summer.
Lavender touch
You must be seeing that lavender is very popular on social media nowadays, so why not join the trend and try a lavender pedicure. The combination of lavender and white creates an arty statement nail design and it turns out as the boldest pedicure idea.
Try to use shiny nail polish for this amazing lavender touch pedicure.
Stylish stickers
Other than all the mentioned pedicures ideas, sticker pedicure is one the easiest way to get an amazing pedicure look. If you get this pedicure from a salon then you can customize the stickers as per your choice.
If you want to try this pedicure at home, then you don't require a steady hand, you just need a tiny brush, and a few sticker patterns and you're good to go.
French pedicures ideas
French pedicures are the most common and stylish way to get an amazing pedicure look. It goes with everything and gives an elegant look, and it especially does not require many shades of nail paints.
It is recommended to go with light colors like white, lavender, icy blue, or nude colors. As these look very cool for summers.
Marled moment
If you want something creative and exciting, then this marbled pedicure is the best option for you. The marble effect pedicure here makes the statement without being OTT and is a great grown-up way of using colors and patterns.
Read More- The Most Trending Nail Design For 2022
Cherry Pedi
Pedicures do not need to be a serious type all the time, they can be funky too. Cherry print nails look very funky and amazing at the same time. To get this you need a makeup end brush or a liner brush. Create the cherry stems with the help of these brushes.
It is perfect for pairing with red nail paint and rockabilly gingham print.
After pedicure care:
To make your pedicure last long you need to follow some aftercare steps. Below are some steps that will help you to keep your pedicure last long:
Apply the nail polish carefully:
Apply the nail polish carefully as the messy nail paint doesn't look very beautiful.
Find the perfect shade for your nail that will suit you.
Soften the calluses carefully:
Calluses and corns are the harder skin that can crack and hurt if they get too thick. So, it is important to soften them with a moisturizer or any creamy product.
Cultivate beautiful cuticles:
Keep the cuticles out of germs. Make sure not to cut the cuticles at the time of pedicure as it can lead to nail infection.
Remove the past pedicure:
Before getting a new pedicure it is important to remove the past pedicure because getting a new pedicure on the previous pedicure will not give the desired result or beautiful pedicure. For removing the previous pedicure you can use acetone polish remover to remove stains and nail polish.
No matter how bad your legs look before a pedicure. Do not shave them as the bacteria can enter easily into your body through tiny nicks or cuts on freshly shaved legs.
It will become very hard to remove those bacteria and treat the infections caused by them.
Read More- CLEAN AND SHINY NAILS! NOT A DIFFICULT TASK
Bottom line:
Our feet and toes require special care just like we take care of our face. The above-mentioned cute summer pedicure ideas are some of the best pedicure ideas you can follow to get cute and amazing nails and toe designs.
If the above article helped you decide your desired best pedicure design then hit the like button and do not forget to mention which design you are going to get next.