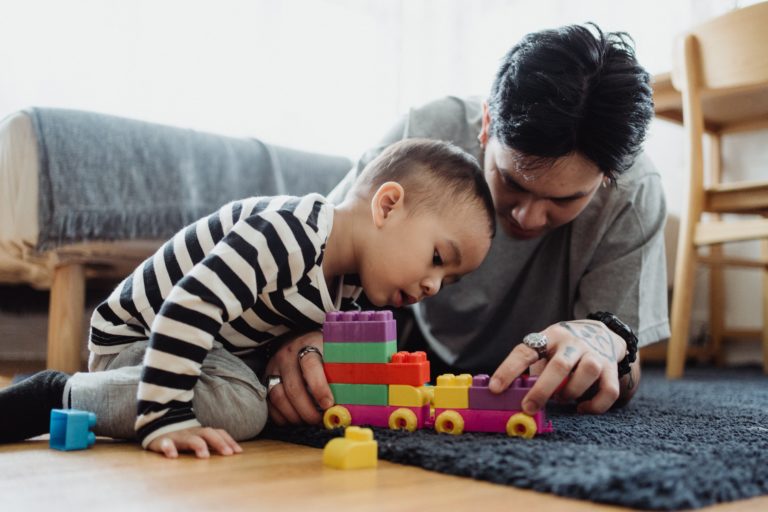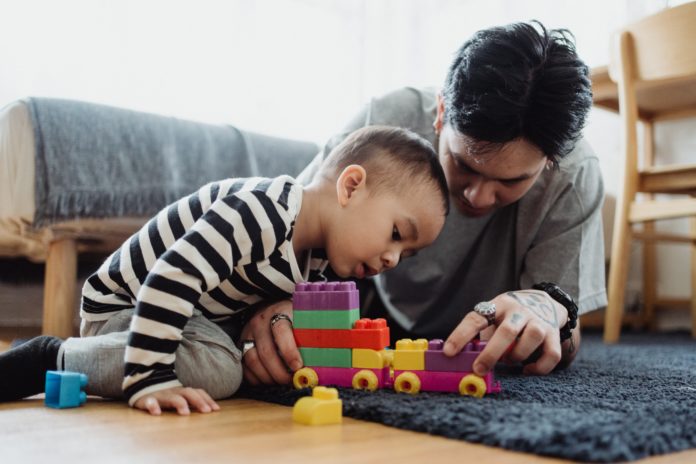 In the holiday season let's make your toddlers super happy by giving them some exciting toys. From talking to walking to climbing and more, development happens in kids between the ages of 1 to 4 years. Toys are the best way to keep toddlers happy and keep their development on the right track. The best toys for toddlers engage their interest while growing and learning new skills. However, before buying any toy for a toddler make sure that it is safe, durable, easy to use, and age-appropriate.
Toys help the toddlers to learn various things like colors, numbers, textures, sounds, etc. any toy you buy for your toddler should be challenging enough for your toddler so that they learn something new without leaving them frustrated.
Two Major Categories of toys
Toys come in two categories, first: One and Done toys, second: Open-ended toys.
"One and Done toys" are the toys that have the battery system in them or in simple words these are electronic toys. These toys are used for entertaining the kids as they might light up, make noise, talk to them, sing to them, ask questions, etc.
"Open-ended toys" are toys that entertain and teach the kids new things like colors, letters, and numbers. Etc. They are powerful and have a long lifespan. Also, these types of toys increase the thinking capacity of toddlers.
Read More- Tips To Choose Right Toys For Your Child
Best Outdoor Toys for toddlers:
Almost every toddler loves to go outside to play. If your child loves the same then you can buy the following best outdoor toys for toddlers:
Play tent: Clubhouse Play Tent for Kids, $29.97
The play tent is one of the best ways to make your toddler happy. The mentioned play tent has an adorable clubhouse design and is made with durable fabric that will not tear easily.
Indoor tents are the best toys to inspire your kids to use their creativity and imagination to decorate and organize the tents.
Slides: Lazy Buddy Freestanding Kid Slide, $93.99
Slides are considered the best way to make children happy, it doesn't matter how old they are. This slide is made up of rounded edges so that children won't get hurt and can easily slide down.
Water Slide: Intex Jungle Adventure Inflatable Play Center, $99.99
It's time to turn your backyard into a waterpark with the Water slides, the best outdoor toy for toddlers. Also, it is the best way to make your toddler happy, as almost every kid loves to play with water. This durable slide is safe and fun for toddlers. It is made up of sprinklers and has inflatable slide bumpers for safety.
Read More- 15 Best Teen Bedroom Ideas for Girls and Boys
Best Learning Toys for Toddlers:
The main purpose of buying the best toys for toddlers is to entertain and make them learn something new. So, the following are some of the best learning toys for toddlers:
Playkits: The Pioneer Play Kit, $120
These age-based play kits help the kids to develop their brains and are made with harvested wood, organic cotton, non-toxic paint, and baby-safe plastic. It also helps kids to learn new colors.
Plan Toys Wooden Number Tiles, $25 at Crate & Kids
This is one of the best learning toys for a toddler. By this, your toddler can learn numbers from 1 to 10, as it has 20 number puzzles.
LeapFrog shapes and sharing picnic basket, $19.99 at Leapfrog
Kids love to go on picnics with their toys and food. So, this frog-shaped basket is one of the best choices to give your child. This basket allows toddlers to match the shapes of food pieces with attractive colors.
Plan Toys Wooden Number Tiles, $25 at Crate & Kids
If you are looking for the best toys for a 2-year-old toddler, this set is one of the best choices for you. This contains a school bus, a family car, a fire truck, and a police car. These are all pull-back vehicles. It teaches the toddlers to identify some of the most common vehicles that can be found on roads. The best thing about this toy is that it requires no batteries and is very easy to play with.
WEofferwhatYOUwant Robot Harry Electronic Pet Dog
Kids love to play with animals as the animals look cute and attractive. So, if your baby isn't afraid of dogs you can go with this amazing toy for a 2-year-old.
This electronic pet dog teaches the toddlers what it feels like to have a dog in the house. This amazing electric pet dog barks, and walks throughout the house. However, unlike a real dog, this electronic dog also talks, sings, and dances to keep kids happy.
Blue's Clues Peek-A-Blue 10-inch Plush
This cute stuffed toy is the best toy for a 2 years old toddler. Its amazing interactive features make it different from other stuffed animals. It is super soft, and its ears pop up when you squeeze the nose. 
VTech Smart Shots Sports Center
This one is the best outdoor learning toy for toddlers. It is a multi-use game, it allows toddlers to play their favorite sports: basketball, football, and cricket.
No matter which game the toddler plays, the scoreboard always lights up and shows the score. Also, this toy has more than 50 songs which makes it more fun to play with.
Read More- Latest Spy Gear Toys For Kids
Fat Brain Toys Shape Factory
As we all know that toddlers love to play with shapes and these shapes teach a lot to the children. This puzzle by fat brain toys contains 10 different pieces that they must fit in the appropriate spaces. As these blocks are big so it is best for a 2 years old toddler.
Summary:
During the growing age of your child, it's important to choose the right toys for them. With the number of choices available in the market, it's quite confusing to satisfy your child's changing desires.
To make your toddler happy as well as to make their brain more active you can buy any of the above-mentioned outdoor and learning toys for your toddler.
If you liked the article hit the like button and mention your child's favorite toy in the comment section below.
Read More- Things to Consider While Selecting a Toy for Your Child