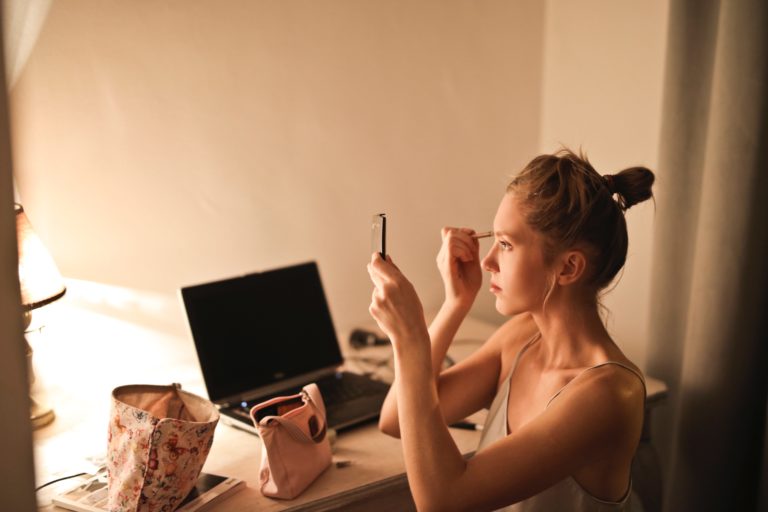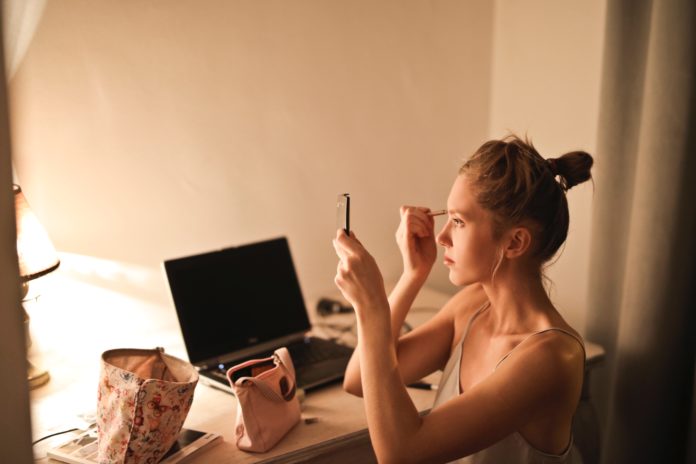 It's super weird to think to apply makeup every time you leave your home, but appear as if there's no makeup. This is what it's like wearing nude makeup. And, nude is ruling the world nowadays, be it clothing's shades, décor ideas, or makeup, everything is going either pastel or nude these days. A no-makeup look might look like the simplest thing to in the world, but it comprises a pool of techniques and multiple products' applications.
Let's see how you can nail the art of no-makeup makeup:
To get a nude look, you must put your foundation aside. Instead, you should use a mild exfoliant to brighten and smoothen your skin. Don't forget to wear oil-free sunscreen before leaving the house. 
Use Concealer but Smartly
Actually, the game here is played by your concealer brush, which, if used correctly, can give you an even complexion. To hide blemishes, use a flat, and a small brush, while tap using your fingers to hide your dark-circles (if any).
Opt for an Eye-Shadow of Your Skin-Color
To attain bright-looking eyes, use an eye-shadow that is precisely or somehow like your skin tone. If you want to add a slight shimmer to it, you must do the same accordingly. You can give yourself a subtle look while going with a champagne-hued eye-shadow.
Slightly Enhance Your Brows & Lashes
An eyelash curler must be in your makeup kit if you intend to attain a no-makeup look. And, an eyebrow pencil can actually do miracles for you, and make your eyebrows look more appealing. On the other hand, an eyelash curler can make your lashes look more enhanced.
Complete Your Look Using a Highlighter & Lip Tint
You must not miss using an illuminating highlighter to locate bloom to your no-makeup look. Then, you can give it more perfection by using a nude lip color or tinted lip balm. Can it be easier for you? No, not at all.
So, grab the products, and get ready the way you want every time you leave home for a purpose or not!