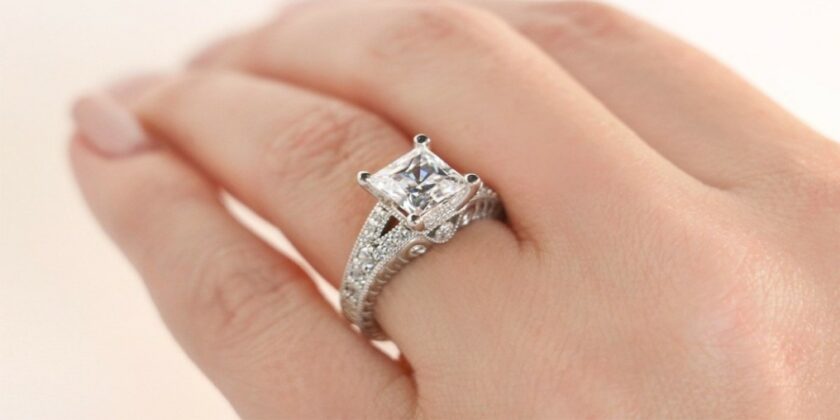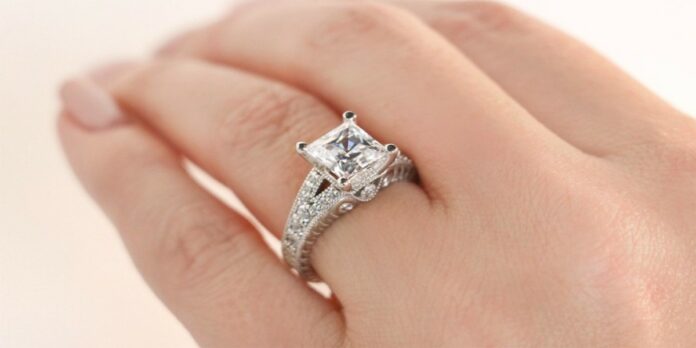 We all eventually lose our charm. But do you know that a square-shaped or pear-shaped rock known as a diamond never loses its charm? It is a forever kind of thing which is why engagement diamond rings are known as a woman's best friend.
Since ancient times, diamond engagement rings have represented love, fidelity, and loyalty. But whether you're selecting a diamond ring for yourself or a loved one, we recognize that it may be a difficult task. For the right engagement diamond ring to be chosen, several things must be taken into account.
The following elements should be taken into account while you search for the ideal engagement ring:
The Four Cs of Diamonds: Keep in mind that a good quality diamond ring justifies the four Cs of cut, colour, clarity, and carat weight if you want a genuine engagement ring. All of these elements are crucial because they have an impact on a diamond's radiance, brightness, and overall look. All four Cs should be in balance in a high-quality diamond, although the weight given to each characteristic will vary according to the buyer's preferences and budget.

The form of the diamonds is a crucial consideration when choosing engagement rings. The appearance and feel of the ring can be dramatically affected by the diamond's shape. Round, princess, oval, marquise, pear, cushion, and emerald are the most common diamond shapes. Each form has its own distinctive qualities and may be altered to meet your individual style.

Make sure to look at the engagement ring's setting design if you want a distinctive and stunning diamond ring. This is so because the ring's overall appearance and feel are significantly influenced by the setting style. There are several common setting designs, including prongs, bezels, pave, and channels. Additionally, keep in mind that every style has a distinctive quality and may be altered to suit your desired look and budget.

The perfect diamond ring is made possible by diamond shapes, setting designs, and other elements, but there is still another crucial consideration: the kind of band you choose to hold the diamond. Platinum, white gold, yellow gold, and rose gold are common metals. Each sort of metal has its own distinct qualities, and you may choose one that fits your desired style and range.
In addition to the aforementioned considerations, purchase the engagement ring from a reputed and genuine jeweler. You may check out Marlow's Diamond, where we have a transparent policy, certified diamonds, and top-notch customer support.
So, these are a few things to think about while choosing a diamond engagement ring. The ideal ring should be a sincere reflection of your devotion to one another as well as the wearer's own personality and sense of style.
Let us now provide you with some tips on how to pick the ideal engagement diamond ring, one that is unique and genuinely special:
Always choose distinctive and personalized designs. Yes, you read it right. The reason we say this is because choosing an engagement ring with the ideal diamond, shape, setting, and band that matches your particular preferences and style is one of the finest ways to make your loved one feel special and genuinely exclusive. Additionally, it guarantees that your ring will be genuinely special and one-of-a-kind.

A variety of diamond shapes are significant. Yes, you may find a remarkable choice of uncommon and rare diamonds that aren't often found in standard engagement rings when you browse for an engagement ring. This might include distinctive forms, coloured diamonds, and sophisticated cuts that stand out from the competition. Therefore, you may without a doubt give this advice top priority.
Make sure the engagement ring has an air of distinction and exclusivity when purchasing a pricey one. The gems and designs from Marlow's Diamond are renowned for their exclusivity, opulence, and elegance. Additionally, keep in mind that Marlows Diamond carries high-quality, distinctive diamond rings with cutting-edge designs.

There are several options for diamond engagement rings, but you should always consider your partner's preferences to make the best pick. With a diamond ring, you can never go wrong, but you should always be sure to choose the appropriate one. The various types of engagement rings include solitaire, halo, shoulder set, and multi-stone rings. Therefore, choose antique engagement rings, which have a classic beauty and elegance that current designs find difficult to match.
Therefore, by using these suggestions, you may select the ideal diamond engagement rings that match your needs and preferences, complements your partner's taste, and symbolizes your undying love.