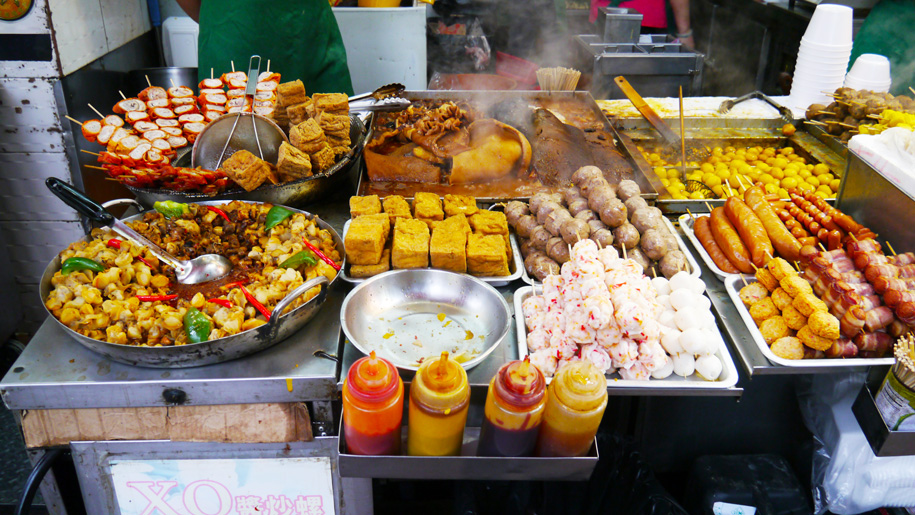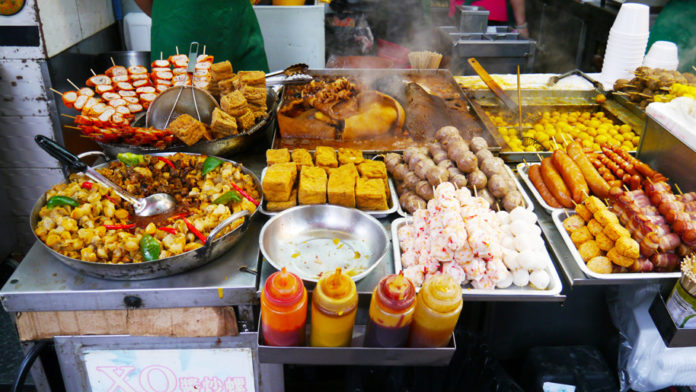 Are you planning for an Indian food trip? Want to try Indian street food? If yes, then you are at the right place.
In this article, we have listed the famous Indian street food that will make your food travel the best souvenir.
Indian street food is the hidden gem of Indian cuisine. Every region has its famous dishes like Mumbai has vada pav, Delhi has matar kulcha, and Gujarat has dabeli.
Explore every street to enjoy the spicy Indian fast food. Here we have listed some of the famous Indian street food you must try at least once to enjoy the taste of Indian spices and flavors.
List of famous Indian street food
India is renowned for its street food. You will get a variety of street food in different regions. Every state has its special fast food. Here we have listed some famous Indian street food that you must try to satisfy your hunger craves. It includes-
Aloo Tikki
Aloo Tikki is one of the famous Indian street food items. Aloo Tikki is prepared by mashing boiled potatoes. After the proper mash, it is mixed with onions, coriander, and special spices-and then shaping them into circular patties.
Next, the Aloo patties are deep-fried to form a crispy brown layer outside the surface. While after a bite, it remains soft from inside.
It is served with fresh red potato ketchup, mint or tamarind chutney, and yogurt.
Dabeli
Dabeli is another famous Indian street food that originated from Gujarat. Dabeli is an exciting mix of softness and hardness in one perfect offering.
If you are planning for a Gujarat vacation, you will see dabeli stalls down the narrow streets. A special dabeli masala served with tamarind or garlic sauce to add hot spicy flavor to this amazing fast food. This Indian street food is also popular in Maharashtra and is extensively loved by locals.
Kathi Rolls
Kathi rolls are fantastic Indian fast food option if you want to make your tummy full. Kathi rolls are Kolkata's popular street food, prepared with a filling of raw veggies, spicy chutney, and crispy patties. The outer layer is made up of all-purpose flour bread.
The filling is stuffed inside that thin bread, which is crispy and flaky. Explore the market of Kolkata to taste an amazing Dabeli from street stalls.
Bhelpuri
Bhelpuri is the most common fast food served in almost every big or significant event. It is described well with its salty, sweet, and spicy flavors in just one bowl of bhelpuri.
It is the famous Indian street food you can quickly get rolling down the narrow streets. Bhelpuri is easy to make fast food that you can even prepare at home with fewer ingredients. These ingredients include deep-fried spicy flour noodles, puffed rice, spices, diced onions, tomatoes, and green chili sauce and garnishing leaves.
Dosa Sambhar
Dosa is the famous south Indian food that you can eat for a light breakfast or meal. Dosas are a thin layer of a fermented batter of rice and black lentils.
Dosa has many varieties such as plain dosa, cheese dosa, and stuffed dosa.
It is served with spicy Sambhar coconut and garlic sauce.
Pani puri / gol gappa
Pani puri is the heart of food lovers in India. If you come to India, don't forget to try those pani puri stalls in the crowded local market. Pani puri is the taste of sweetness and spice in one go. It is also considered as the national symbol of Indian street food.
This amazing fast food consists of deep-fried hollowed pieces of bread. The bread pieces then stuffed with a mixture of mashed potatoes, bean sprouts, and onion. And then served with spicy flavored water. You can also make this at home, as it requires very simple ingredients.
Pav bhaji
Pa bhaji is Originating from Maharashtra. Bhaji is made up of mashed vegetables, while pav is just bread grilled with butter.
If you are a non-vegetarian, you can also get non-veg pav bhaji prepared with curried ground meat.
Matar Kulcha
If you are a real street food lover, don't forget to try matar kulcha. It is the famous street food of Delhi; locals eat daily for a tantalizing treat.
It is served with spicy chickpeas and grilled bread. It is garnished with leaves and tomato sauces to make it presentable.
Vada pav
Vada pav is the famous street food of Mumbai. It includes potato patty, which is deep-fried, spicy, and hot.
Then potato patty is sandwiched in between the two raw buns. Then it is served with mint and tomato sauces.
Samosa
Samosa is famous Indian street food. It is like staple food, you will get it in any local streets or restaurants.
It is made up of seasoned potatoes, onions and peas wrapped in a crispy shell made of phyllo dough. The samosa is deep-fried or baked to add a crunchy brown layer. And then it is served with fresh mint or tomato sauces.
Final Words
Street food is the love of every food lover. And when it comes to Indian street food, it is a whole new world. Indian local streets are flooded with street food stalls that you should not miss if you are making your next trip to India. Indian fast food not just includes the spicy taste but also an incredible culture and traditions.
Every bite of Indian street food will remind you of the culture and surroundings. Just explore every street to relish the taste of India!
Comment down below if you found this article helpful.