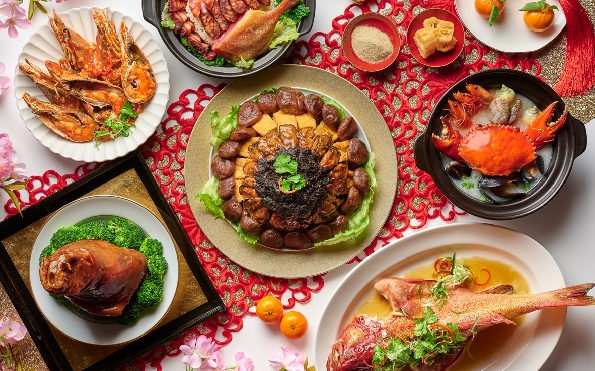 Any occasion is incomplete without delicious food, And starting New Year's first day with delicious and filling New Years' day lunch food is the best way to mark the beginning of 2020. These New Year eve food recipes are delicious and great to enjoy the1st January.
Check out these New Years' day lunch recipes. 
Cucumber-Salmon Panzanella
This light and healthy salad will satisfy your cravings for seafood.
INGREDIENTS
torn country bread,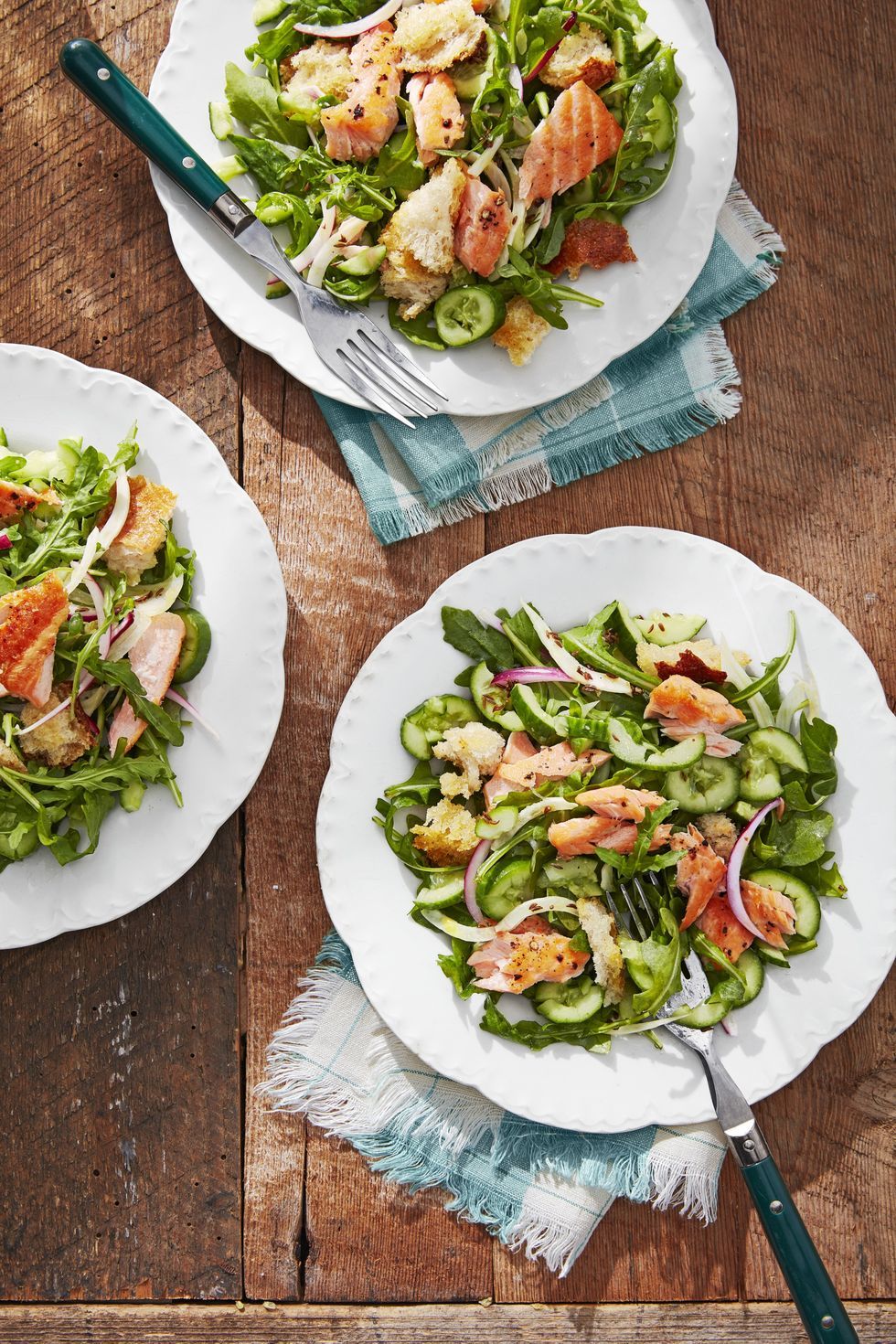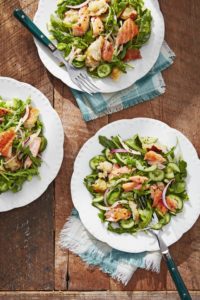 8 ounces 
olive oil,
 2 tablespoon
salt, as per taste
red wine vinegar- 3 tablespoon
caraway seeds-1 teaspoon
red onion, sliced- 1/4th
arugula- 1c
olive oil- 2 tablespoon
small fennel bulb, sliced- 1
pinch of black pepper
Persian cucumbers- 3/4
salmon, Roasted
How to prepare Cucumber Salmon Panzanella :
Before starting anything preheat oven at 425°F.

In a pan, take salt, pepper, olive oil, and bread and toss them together. Place the mixture on a baking sheet and bake them for 10 minutes until the bread is golden brown.

Press the cucumbers using a chef's knife and cut it crosswise.

In a big bowl, whisk olive oil, red wine, and caraway seeds properly. Add fennel bulb, red onion, cucumbers, and arugula.

Top the salad with toasted bread and roasted flaked salmon.
Enjoy the delicious seafood salad with your family on new year's day lunch.
Grapefruit and Rosemary Mimosa
This delicious cocktail is a beautiful concoction is the perfect side drink to accompany New Years' lunch food.
INGREDIENTS
Rosemary syrup
 Water- 1 cup
 Sugar- 1 cup
 fresh rosemary sprigs, large- 3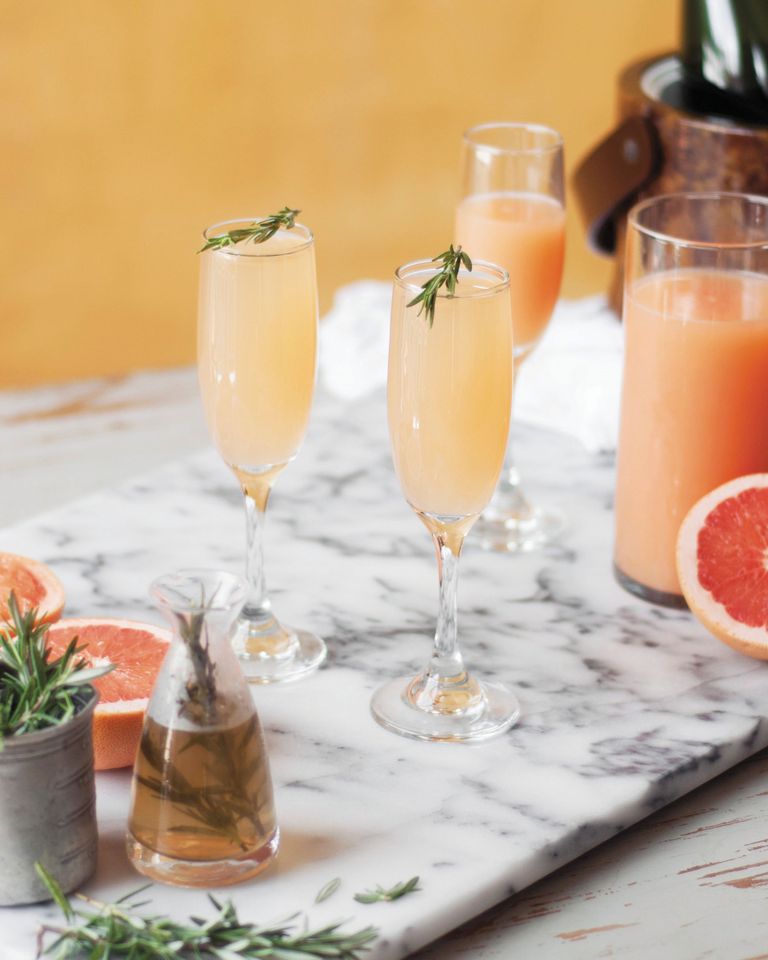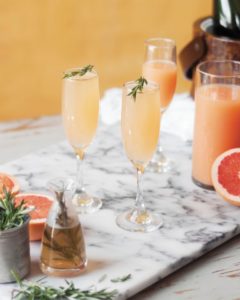 sprigs for garnish, small
Mimosa
 (750ml) dry champagne, 1 bottle chilled
 fresh grapefruit juice, 2 cups
How to prepare Grapefruit Rosemary Mimosa :
1. rosemary syrup- bring sugar and water to a simmer in a small pan over medium heat. Add the rosemary sprigs to the mixture and stir. Remove the pan and cover for 15 minutes. One cooled, Remove and discard sprigs. 
2. Fill the glasses below half with champagne. Top the glasses with ¼ cup grapefruit juice and rosemary syrup about 2 teaspoons. Garnish the drink with the small-sized rosemary sprigs.
3. Serve this drink to everyone with new years eve food
Honey Bread Dinner Rolls
Don't you love the smell of homemade bread? This homemade honey dinner rolls recipe will get you in the holiday spirit.
INGREDIENTS
Honey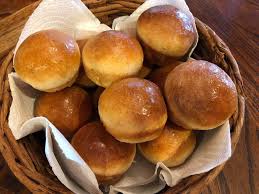 coarse salt 1 1/2
buttermilk powder, Dry ¼ cup
active dry yeast-1
all-purpose flour, 4 1/2 cup
milk, 1/4 c. 
2 eggs
unsalted butter, 3 tbsp
 How to prepare Honey Bread Dinner Rolls :
Combine about 1/2 cup warm water in a small bowl. The water temperature should be(110 degrees F). Mix yeast and 1/3 cup honey to the small bowl. Stir nicely to dissolve the yeast. Keep the mixture aside until it becomes frothy.

In a separate bowl, combine flour (4 cups), salt, and buttermilk powder. Stir in yeast mixture. Whisk eggs, milk, and 2 tbsp melted butter in a small bowl. Stir egg mixture and flour mixture, knead together to make a smooth dough. 

Cover the dough bowl with plastic wrap at room temperature, until it gets double in size, for at least about 45 minutes.

Preheat the oven at 375 degrees F. Divide the dough into 16 equal-sized pieces and shape them into small balls. 

Butter two pie plates (9 inches) and place each dough ball in the center pie plates and place the remaining dough balls on the plate spaced evenly. Cover the dough and let it sit at room temperature for about 15-20 minutes.

Take 1 tbsp honey and melted butter. Brush the honey-butter mixture over the bread rolls. Bake the bread for 20 minutes until golden. Cool the bread in pans. Serve the honey bread rolls with extra honey and butter.
Enjoy your New Year with these amazing Food Recipes
If you are looking for some healthy vegetarian soup recipes, then check out these recipes.
Sources for more recipes