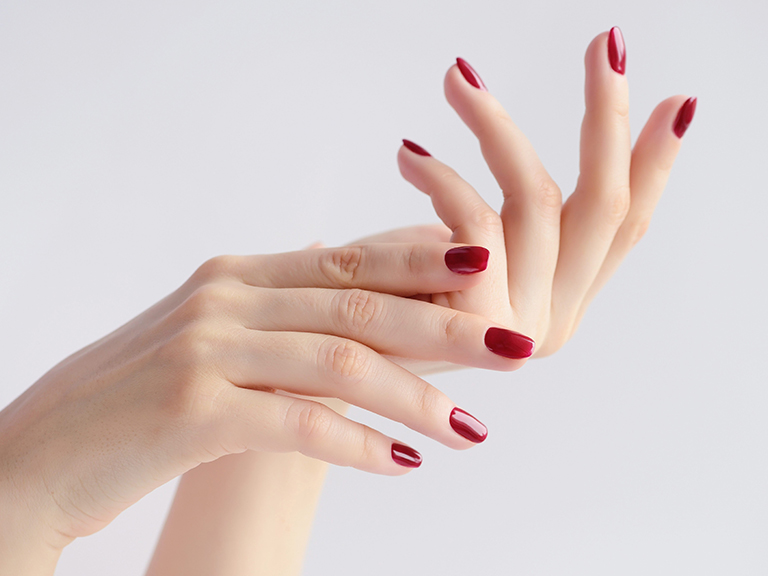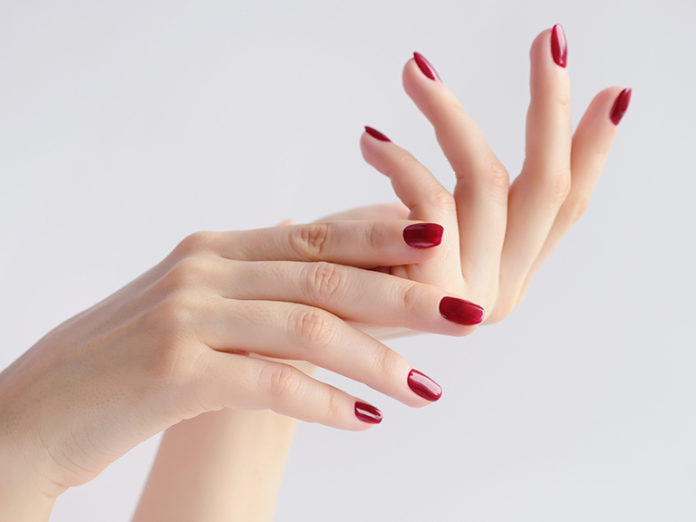 Dip powder nails are all the rage right now in long-lasting nail trends. They are ideal for nail art and ombré finishes and you will enjoy them for up to 3 weeks or more. You can get a dip powder manicure at the salon or indulge in some DIY at home. For health reasons, top manicurists advise us to go for the at-home option. Nail powders come into jars that you are supposed to dip your nails into. If more than one person dips their nails in the same jar, the powder will be contaminated by bacteria. So opt for an at-home dip powder mani or bring your own jar of powder to the salon to get the powder dip nails that you desire without running the risk of getting an infection.
Why choose dip powder nails?
But what are dip powder nails and how do they compare to the other nail polishes trending at the moment? Similar to gel nail polishes, dip powder nails are supposed to last for weeks. Different from gel polishes, their main components are pigmented powders that you apply by dipping your nails into jars that contain them. They are easier to apply because they don't require the use of a UV/ LED light and are fixed to the nail by finishing the mani with a simple sealant. Not just a fad, dip powder nails are here to stay.
How to apply dip powder nails?
The best dip powder nails are usually the easiest to apply too. For the DYI procedure, you need to get a dip powder nails kit that will contain not only the jar (or jars) of pigmented powder but all the other polishes that you need to apply to fix the powder to your nail.
The first step is to prepare the nails. Use a buffer to remove the shine from your natural nails and apply a primer to ensure that they are free of oil and dust. Continue with the application of a first base coat layer. Then dip your nails into the powder jar. Wait for 30 seconds for the powder to fix and brush the excess from your nails and fingers. After all your nails are powdered, apply a second layer of base coat. Dip your nail again into the powder jar, wait, then apply the base coat. Repeat the process until you get the desired color and pattern. For the last steps, you need to apply two layers of top coat (a clear polish), which will seal the color while it airdries. At the very end, you should finish by applying cuticle oil. Watch this short tutorial and learn more about how to apply correctly dip powder nails.
You can also enjoy the long version of dip powder nails. If you want to get dip powder nails with tips, you basically need to follow the same steps as above, with some special preparation dedicated to applying the faux nail tips. Choose nail tips that match the size of your natural nail. Fix them to your natural nail by applying a base coat to the hollow part, then press. Trim the tips to the length you desire and use a nail file to give them the shape you want. Use a nail file on the surface where the faux tip meets your nail to smooth it out. Buff the surface of the tip along with the rest of your natural nail. Continue by applying the layers of polish and dip powder as described above.
Dip powder, acrylic, or gel nails?
Until recently acrylic and gel nail polishes topped sales and were the most common options for salons and DIY manis. Over the last few years, dip powder nails joined this select club, particularly in the at-home manicure sector. But what differentiates them? First of all, they are set apart from each other by their lasting time, basically how long can you enjoy them on your nails in pristine condition. Of course, if you want them to last, you should protect your manicured nails from contact with corrosive substances, wear gloves when you do the dishes, and avoid taking long baths while wearing them. However, under average conditions, gel nails will last up to 3 weeks, dip powder nails can last up to 3-4 weeks, while acrylic nails can be worn up to 6 weeks if you fill in the growth every two weeks. Of course, the main difference between gel, acrylic, and dip powder nails is that gel polishes and dip powders can apply both to your natural nails and to faux tips while the acrylic nails are entirely artificial. Both acrylic nails and dip powder nails do not require the usage of a UV lamp, which is absolutely necessary to finish a gel mani. The other major difference lies in the removal process. While gel and dip powder nails are dissolved by soaking your nails in acetone, you will need a professional's help to remove your acrylic nails.
Whether you want to try your hand at nail art or simply boost your confidence by giving yourself a mani that catches the eye, dip powder nails are the way to go. They are hot and they are the ideal option for a DIY manicure that will last for almost a month. An entire universe of dip powder nails colors and glitters awaits to be discovered and explored by you!