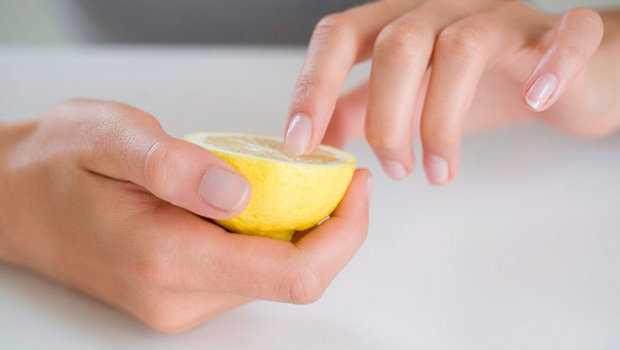 Have you ever thought that there could ever be any other alternative for buying all those expensive and harsh nail polish removers? If not, then consider this now. Don't be surprised because it is no false that you can prepare a nail paint remover on your own. Thus you can wave goodbye to the artificial means; and switch to a cheaper, better, natural and safer means to remove the nail polish without damaging your nail even a bit. Here are the ways how to prepare natural homemade nail polish remover by your own:
BENEFITS:
Homemade natural nail polish removers are gentle to the nails and cuticles as compared to chemically made removers.
Knowing the tricks to prepare homemade nail polish removers can be a rescue always and especially it serves out to be a boon in case you are running out of the bottled one, during the time of emergency.
Moreover, these own made nail polish removers are very pocket-friendly than the ones purchased from the market.
Thereby, take a pen and paper and quickly note down the list of things that will be needed to make nail polish remover by oneself. Just give it a try.
A BLEND OF LEMON JUICE WITH VINEGAR:
Both; lemon juice and vinegar are acidic and thus are great options to be used as ingredients to make an effective remover. Along with this, it is really easy to prepare this blend and use it. All you need to do is to mix both the things in equal proportions and blend well. Then apply the lotion on the nails using a cotton ball.
Let the cotton ball absorb the solution and then rest it on your nail for almost 10-12 seconds then mildly rub the cotton against the nail. If it did not come out at once, then repeat the same procedure to get rid of all the remainders. To experience an even more effective result just soak the feet in lukewarm water for a few minutes. This will make the nail enamel soft, and nail polish could be removed easily; along with that, your feet would get a moment of relaxation and cleansing as a cherry on the top.
ALCOHOL:
rubbing alcohol on your nails is one magical trick. It not only removes the nail polish and cleanses your nails but along with this, it also serves as a savior too. If you are prone to any skin infection, then this could prove to be an unfailing remedy too.
Read More:ccc
Before applying it, drench your feet in mildly warm water for at least 5 minutes and then rinse off. Then after, apply it over the enamel and rub gently to dispatch the polish finely and evenly. You will be surprised to see the magic of alcohol.
NAIL POLISH:
Doesn't it sound interesting to use nail polish as a nail polish remover? Well, for a fact it is true. However, this cannot be called a homemade solution but can surely be used as an ultimate rescue in no time, especially if your nail polish remover has been finished and you need it immediately. If you are "thinking how does it work?" Then just experiment.
All you need to do is just apply a layer of transparent nail polish over your nails (if you don't have one you can use any faint color). While it is wet, take a cotton ball and instantly wipe away the polish. As a result, you would encounter magic as the recently applied coat and the base coat both will be dispatched. A must try idea!!
DEODORANT: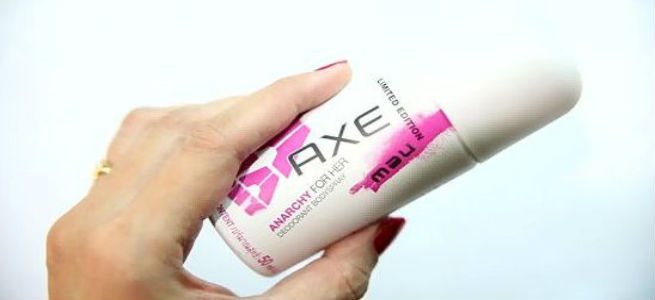 If sometime you are running late on time but that nail paint is either cracked or isn't matching your dress which implies that you surely need to get rid of it. In such a situation that deodorant bottle is the best way out. All you need to do is to spray it over your nails and rub it off in no time. Since deodorant contains alcohol, it is the reason that it helps in dispatching the paint. Incredible isn't it because we always believed that deodorant could do nothing more than securing us from that ill-smelling odor.
Read More: Tips To Easily Dispatch Acrylic Nails
GLYCERIN AND ACETONE: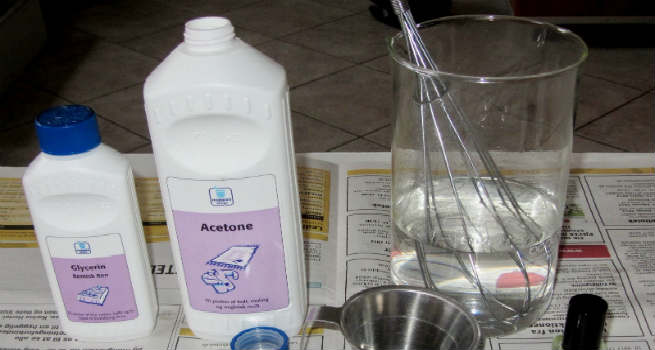 The market nail polish removers possess Acetone in a good quantity, but the bad news is that Acetone is not good for your nails as it dries your nails and hence turns them rough. So, while making the nail polish remover by ourselves, make sure that the quantity is acetone is reduced, and little glycerin is added to the remover so that the coarseness of Acetone does not adversely impact your nails. You can easily get both the ingredients from the chemist store so no need to worry.
Check out the process: Take a bowl and pour 200 ml of acetone in it along with two teaspoons of glycerin. Don't be shocked if you see acetone and glycerin not mixing properly because it is but obvious. All you need to do is add one teaspoon of water to it and mix all the three till the time it turns out to be a consistent solvent. This is all… your own made nail paint remover is ready.
Do try them and let us know your feedback. This is sure that you will never opt for the readymade removers once you are used to it. Also, share your ideas if you have any. We would love to hear from you.